Lemon and Almond Cakes Recipe
Each Thursday Eleanor Ozich of Petite Kitchen will share her thoughts on healthy eating, with recipes and more.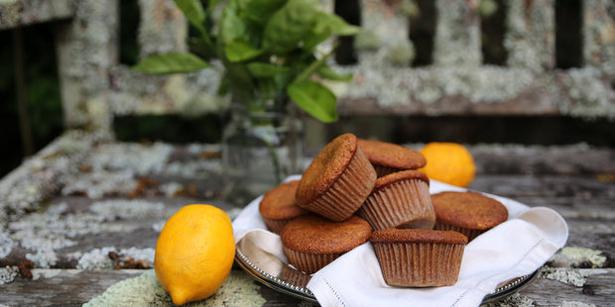 Friday Nov. 7, 2014
These divine little lemon and almond cakes are one of my favorite recipes.
They are incredibly simple to prepare and have a fantastic citrus zing, while the ground almonds give a moist and beautiful texture.
They are naturally sweetened with honey, making them free of gluten, refined sugar and dairy.
If I am feeling a little fancy I like to ice them with whipped coconut or cashew cream - but they are also just as wonderful left in their natural form.

THE MOST DIVINE LEMON AND ALMOND CAKES
Makes 8 cupcakes
Ingredients
• 3 free-range eggs
• ¼ cup honey, maple or agave syrup
• 1/3 cup extra virgin coconut oil, or butter
• Grated zest of two lemons
• 1 tsp baking soda
• 1 tsp apple cider vinegar
• 2 cups ground almonds
1. Preheat the oven to 160C, and grease or line 8 muffin tins.
2. Add the eggs, honey, coconut oil or butter, lemon zest, baking soda and vinegar in to a food processor or blender. Process for a minute or so, until the batter is smooth and creamy.
3. Place the ground almonds in a large mixing bowl and fold in the batter until well combined.
4. Spoon into the prepared muffin tins.
5. Bake in the oven for 25 minutes or until a skewer comes out clean once inserted.
The cakes will keep for 2-3 days in an airtight container.
* gluten-free
* dairy-free (if using coconut oil)
* refined sugar-free
Share this:
More Food & Drink / Recipes