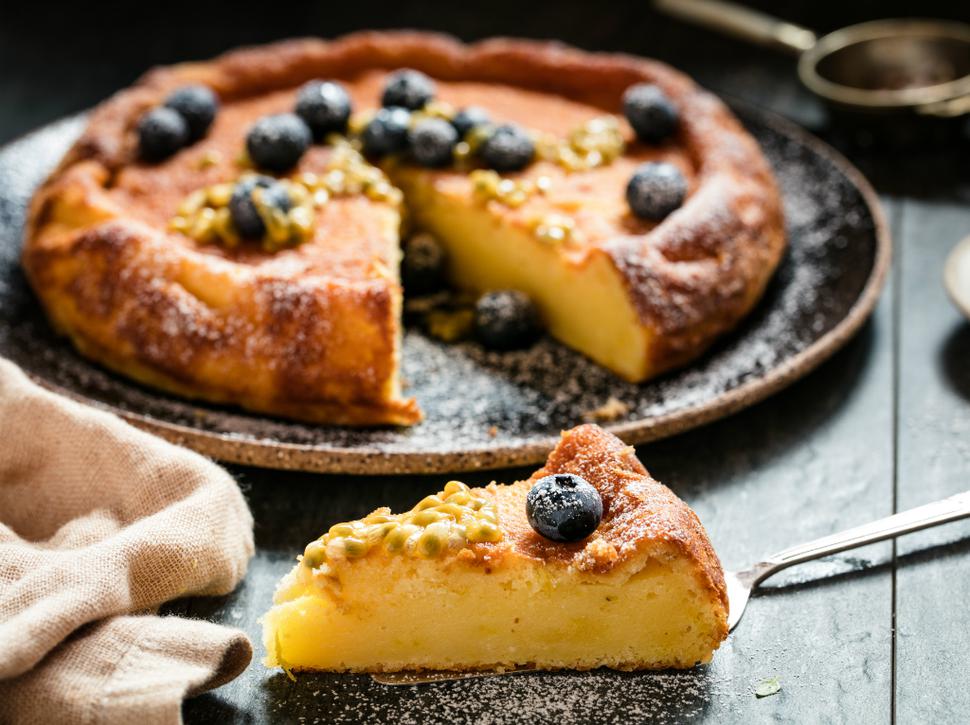 Lemon & Ricotta Cake
The texture and flavour of this simple cake will be the highlight of any high tea
Friday May 11, 2018
This ricotta and lemon cake is light and moist, and a joy to eat. If you can find some fresh passionfruit, a spoon drizzled over the top will take this cake to the next level.
LEMON & RICOTTA CAKE
Serves 8
200g softened butter
¾ cup sugar
3 eggs, separated
Zest of 3 lemons
¼ cup lemon juice
1 cup ricotta
¾ cup flour
2 tsp baking powder
To decorate
Passionfruit and blueberries
Icing sugar to dust
1. Preheat an oven to 170C. Line a 20cm tin with baking paper.
2. Beat the butter and ½ cup sugar until light and fluffy. Add the egg yolks, zest and juice, mixing through.
3. Stir through the ricotta, then sift in the flour and baking powder.
4. Beat the egg whites until fluffy and add the sugar, beating through. Fold into the batter gently until combined. Pour into the cake tin and place into the oven for 45 minutes. Remove and cool in the tin.
5. Serve with fresh fruit and a dusting of icing sugar.
Share this:
More Food & Drink / Recipes