Lemon Curd and Pomegranate Rolled Pavlova Recipe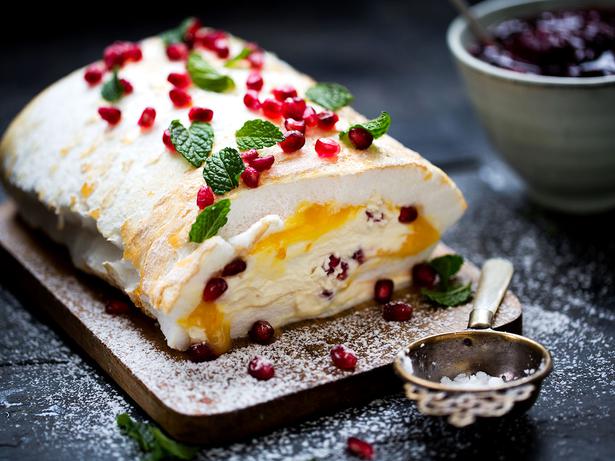 Friday Nov. 21, 2014
LEMON CURD AND POMEGRANATE ROLLED PAVLOVA
Serves 8
4 egg whites
1 cup caster sugar
250ml cream
½ cup lemon curd
½ cup pomegranate seeds
Mint leaves to garnish
1. Preheat oven to 160C. Line a 20 x 30cm swiss roll tin with baking paper. Sprinkle the base with 2 Tbsp of sugar.
2. Into a large bowl place the egg whites and beat until stiff. Add the remaining sugar slowly and beat until dissolved. Spread the mixture evenly into the tin. Place into the middle of the oven for 12-15 minutes or until set. Remove from the oven.
3. On a bench, spread another piece of baking paper and sprinkle with a little extra sugar. Flip the pavlova on to the paper and allow to cool. Carefully remove the paper.
4. Whip the cream until stiff. Spread the lemon curd over the pavlova base. Spread the cream on top and sprinkle over with pomegranate seeds. Roll from the short end and place on to a serving plate. Decorate with mint leaves.
5. Slice to serve.
Share this:
More Food & Drink / Recipes