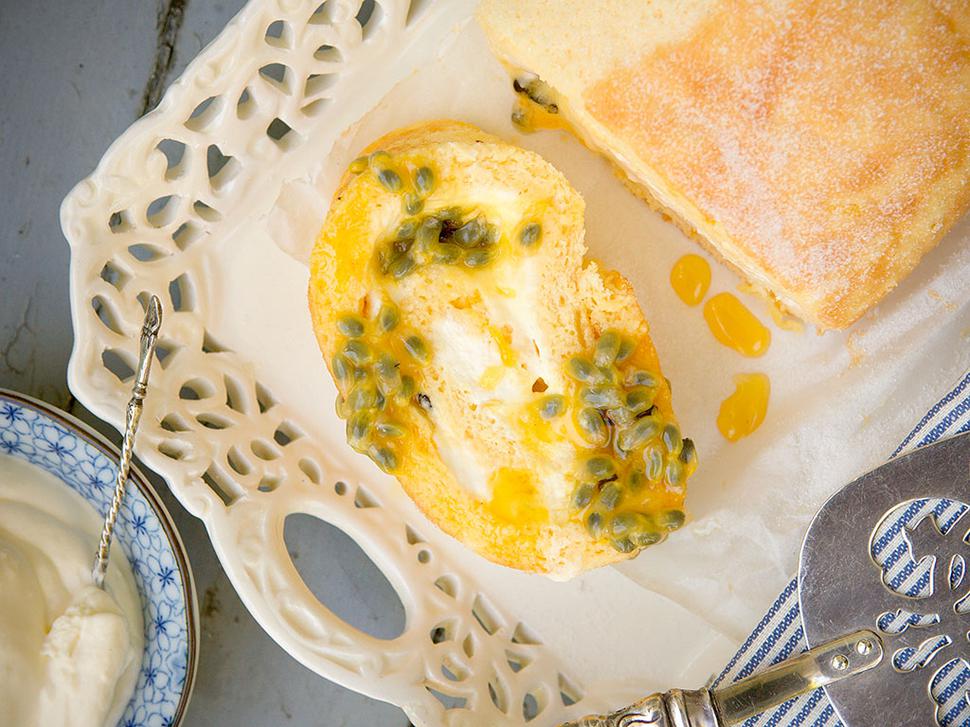 Lemon Roulade Recipe with Passionfruit Cream
Stuck on a dessert? Try Amanda Laird's delicious roulade
Saturday Jan. 31, 2015
LEMON ROULADE WITH PASSIONFRUIT CREAM
Serves 6-8
• 4 eggs 
• 100g caster sugar, plus extra 
• 2 lemons 
• 2 heaped Tbsp plain flour 
• 250ml cream, whipped 
• 3 Tbsp passionfruit syrup 
• 6 passionfruit
1. Preheat oven to 180C. Line a baking tray measuring approximately 34cm x 30cm with baking paper.
2. Separate the eggs and beat the yolks with the caster sugar until pale and creamy.
3. Zest and squeeze the lemons. Beat the egg whites until stiff then fold in the zest and juice, followed by the yolk and sugar mix. Spoon on to the lined tray and bake for 15 minutes or until lightly coloured and feels set, let cool.
4. Lay a piece of baking paper on a work surface and sprinkle liberally with caster sugar. Turn the roulade out on to the paper in one swift movement. If not filling immediately, cover with a damp tea towel.
5. Remove the tea towel and spread the whipped cream over the surface followed by the syrup and the passionfruit pulp. Starting at the short end of the roulade, roll, bringing the paper back as you do so. Cut into slices and offer more passionfruit to serve.
Share this:
More Food & Drink / Recipes