Baked Lemon Souffle Recipe
Take your dinner party to the next level and give a hot souffle a go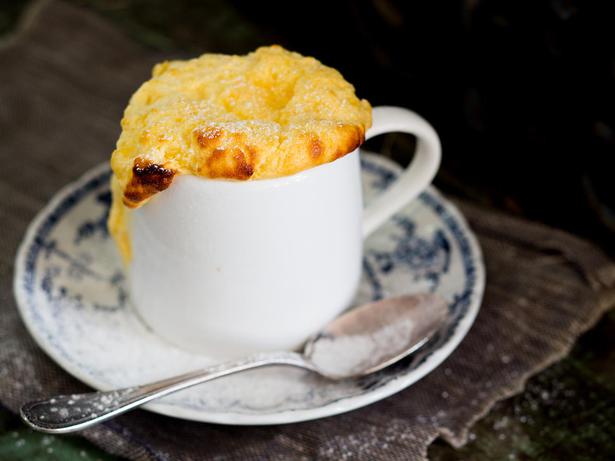 Monday June 9, 2014
Take your dinner party to the next level and give a hot souffle a go. This can be prepared in advance up to the point where you beat the egg whites, so the last bit of work is relatively speedy. You could make a large souffle, but here I have made individual dishes. Have your ramekins greased and the oven hot, ready for last-minute action.
You should keep the guest numbers small for your first souffle, to prevent any stress, but once you have it mastered you will be making all sorts of souffles, sweet and savoury. A light and delicious cheese souffle can be a wonderful lunch, served with a salad.
BAKED LEMON SOUFFLE
Makes 4
1 Tbsp butter, icing sugar for greasing ramekins
Zest and juice of 2 lemons
200ml milk
½ cup caster sugar
60g butter
3 Tbsp flour
2 Tbsp grand marnier
3 egg yolks
4 egg whites
Icing sugar for dusting
1. Preheat oven to 200C. Grease 4 x 200ml ramekins with butter and dust with icing sugar. Set aside on a baking dish.
2. In a pot place lemon zest and juice, milk and sugar. Slowly bring to a simmer, stirring. In a small pot melt butter, add flour and cook for 2 or 3 minutes. Slowly add warm milk, whisking until mixture is thick. Remove from heat and cool for a few minutes. Add grand marnier and egg yolks one at a time. Stir well.
3. Beat egg whites until stiff. Take a third of the custard mixture and gently fold into whites, then tip into the custard. Fold gently until combined. Spoon evenly into ramekins and place straight into the oven.
4. Cook for 15-20 minutes until well risen and golden. Dust with icing sugar and serve immediately.
Share this: