Lemon Yoghurt Cake Recipe
Try this lemon yoghurt cake with lashings of sweet lemony syrup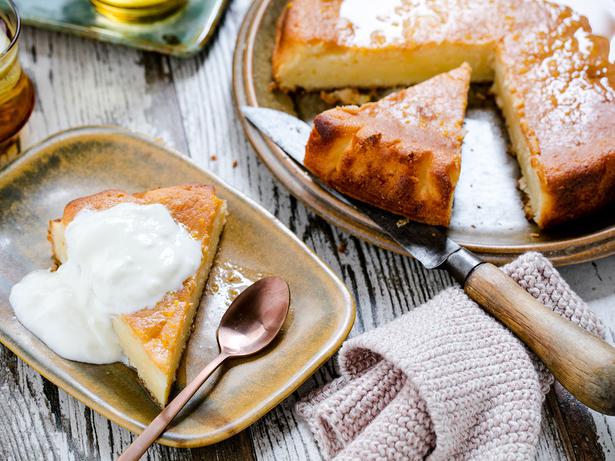 Friday Oct. 21, 2016
Who can ever go past a good lemon yoghurt cake with lashings of sweet lemony syrup? Don't forget to serve with a dollop of thick greek yoghurt, or, if you are feeling extravagant, ice cream is pretty good too. This cake is delicious served warm for dessert, and any leftovers can be used for lunches or snacks.
LEMON YOGHURT CAKE
Serves 8
125g butter softened
1 cup caster sugar
2 eggs
1 cup greek yoghurt, and extra to serve
Zest and juice of 1 lemon
2 ½ cups self-rising flour
½ tsp baking soda dissolved in 1 Tbsp boiling water
Syrup
1 cup sugar
½ cup lemon juice
1. Preheat an oven to 170C. Line a 22cm cake tin with baking paper.
2. Beat the butter and sugar until light and fluffy. Add the eggs one at a time.
3. Stir in the yoghurt, lemon, flour and baking soda, combining well. Pour the batter into the cake tin. Bake for 50 minutes or until a skewer comes out clean.
4. While the cake cooks, make the syrup. Place sugar and lemon juice in a small pot. Slowly bring to a simmer, stirring occasionally. Simmer for 5 minutes. Pour over the cake while it is hot and leave it in the tin to cool.
5. Serve with extra greek yoghurt.
Share this:
More Food & Drink / Recipes