A Lemony Almond and Honey Dream Cake Recipe
Eleanor Ozich of Petite Kitchen makes a wholesome and natural dream cake full of summer flavours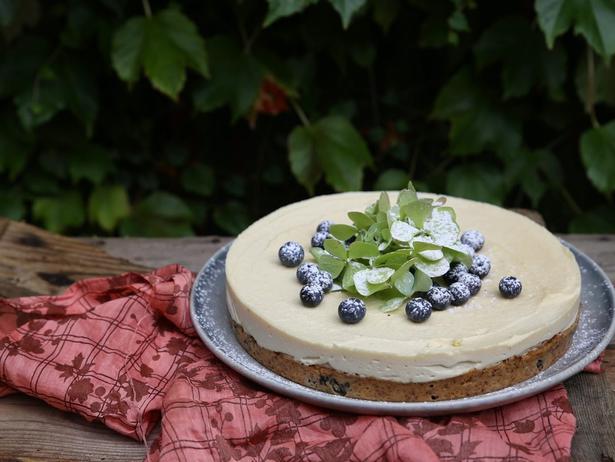 Thursday Feb. 26, 2015
This wholesome cake delivers a dreamy combination of summer flavours. It is quite delicate, and maintains its lightness while the honey undertones give a sweetness that lingers perfectly.
The texture is beautifully smooth and creamy, in a cake that is made entirely from simple, natural and pure ingredients.
LEMONY ALMOND AND HONEY DREAM CAKE
Serves 8 generously
For the base
2 cups of nuts of your choice, roughly ground
1 Tbsp honey, maple or rice malt syrup
1 cup prunes or dates, diced
¼ cup coconut oil, melted
Pinch of sea salt
For the filling
1 cup coconut cream
1 ½ cups blanched almonds, soaked overnight in water then drained well
1/3 cup lemon juice
¾ cup melted coconut oil
½ cup honey, maple or rice malt syrup
3 tsp pure vanilla extract

1. To make the base, put all ingredients in a food processor. Process until the mixture starts to come together like a dough.
2. Grease a cake tin with coconut oil. A tin with a removable bottom, or a silicon cake mould, works really well.
3. Press base mixture evenly into the cake tin.
4. To prepare filling, put all ingredients in a high powered blender or food processor. Process for 1-2 minutes or until smooth and creamy.
5. Pour the mixture into the cake tin and smooth out evenly. Place in the freezer for at least 4 hours, or overnight, to set.
6. Remove cake from the freezer, and carefully slide out on to a serving plate. Decorate with your choice of topping. Leave to thaw for 15 minutes or so before serving.
7. Top with fresh fruit, flowers and a dusting of coconut flour, if desired
Share this:
More Food & Drink / Recipes