Lettuce Cups Recipe with Prawn and Mango
These lettuce cups are a crisp and tasty combo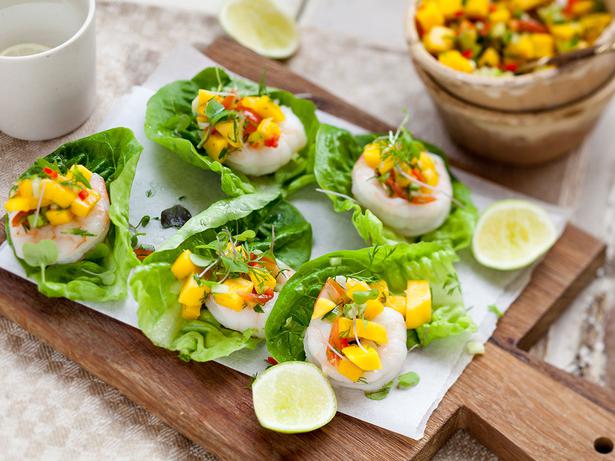 Friday Aug. 19, 2016
LETTUCE CUPS RECIPE WITH PRAWN AND MANGO
Makes 16
Salsa
1 mango, finely chopped
½ large red chilli, finely chopped
¼ cup chopped dill
1 spring onion, finely chopped
4 cherry tomatoes, seeds removed, sliced thinly
Pinch of salt
Juice of 1 lime
16 large prawns, cooked and cooled
16 small cos leaves
Lime wedges to serve
1. To make the salsa, combine the mango, chilli, dill, spring onion, tomato, salt, and lime in a small bowl Allow to sit for 20 minutes.
2. Place the lettuce leaves on a platter. Place a prawn on each, then top with a generous spoon of salsa.
3. Serve with extra lime wedges.
Share this: