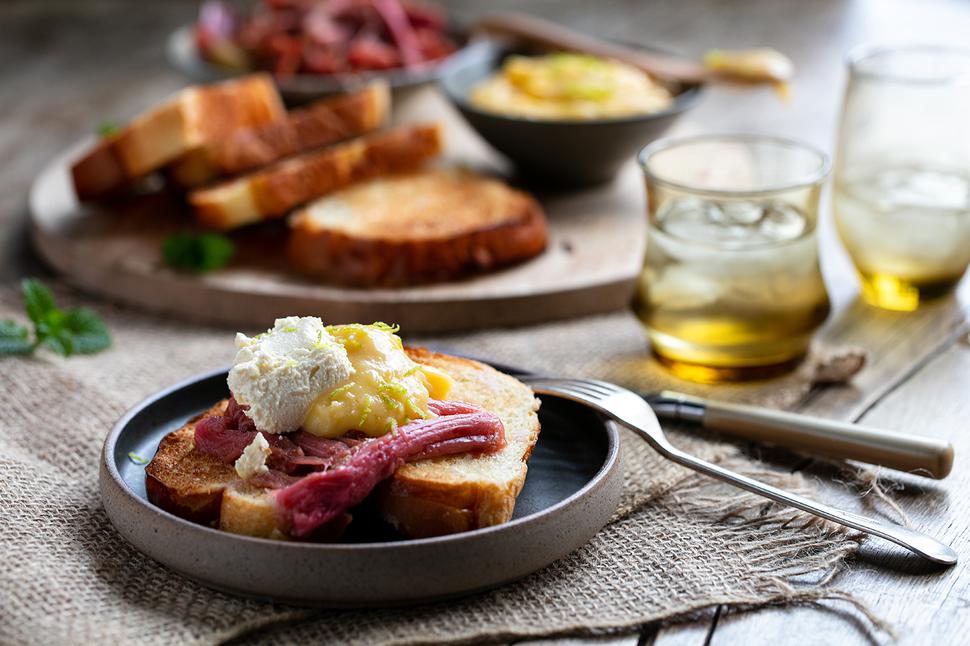 Brioche & Poached Rhubarb With Lime Curd
This citrusy treat for the season deliciously segues from breakfast to dessert
Friday July 9, 2021
LIME CURD WITH BRIOCHE AND POACHED RHUBARB RECIPE
Makes 1 ½ cups
Curd
100g butter, cubed
Zest and juice from 3 limes
180g caster sugar
3 eggs
Rhubarb
4 stalks rhubarb, cut into 3cm pieces
¼ cup water
½ cup sugar
Brioche toast, to serve
Creme fraiche, to serve
1. Place butter, lime zest and juice, sugar and eggs in a bowl over a pot of simmering water. Whisk occasionally as butter melts and curd starts to form. Remove from heat once has thickened. Store in jars.
2. Place rhubarb in a pot with the water and sugar. Bring to a simmer for 8-10 minutes or until soft.
3. Toast the brioche, spoon curd over rhubarb and add a dollop of creme fraiche.
Share this: