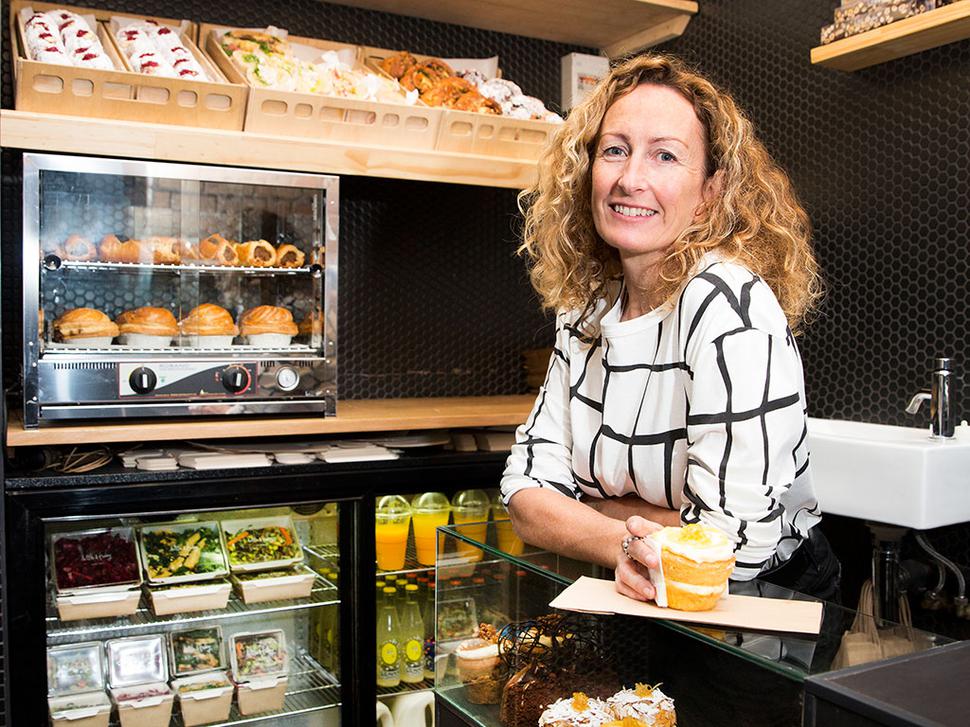 Little and Friday's New City Spot
This popular cafe is now serving delicious pies, doughnuts and salads in the heart of the city
Wednesday May 20, 2015
Should we be more concerned than excited that we can now nip into Little and Friday on our lunchbreak rather than saving it for a decadent weekend treat? A mini-outpost of the much-loved cafe, named the Little and Friday Tuck Shop, opens today on the former site of Nice Day on Durham Lane.
Thankfully, alongside the cult pies, sausage rolls, cakes and doughnuts there will be salads and take-home meals (meatballs, lasagne and other "basic, home-cooked foods") that have proved popular at the brand's After Hours outlet, which opened last year next to its Belmont cafe.
Owner Kim Evans (pictured) is thrilled to be catering to the busy CBD crowd.
"We've always wanted to open in the city, and have been looking for ages for the right spot."
It had to fit the Little and Friday criteria of being out of the way, she says, like their Newmarket and Belmont locations.
Belmont, their home base, continues to grow, with a private dining room now open to cater for special occasions.
Unfortunately, though, a move from these premises is on the horizon.
"We keep wanting to grow and develop, and we're always coming up with new ideas, but being in a residential area, we are quite limited," Evans explains.
She is looking for a larger venue in the city, with the intention of developing the night time offerings, along with working on her next book, which would feature dessert and dinner recipes from After Hours. Who needs rest?

• Little and Friday Tuck Shop, open 7.30am-3pm Mon-Fri. 16 Durham Ln, ph (09) 300 7247. See Little and Friday's Banoffee Pie Recipe here.
Share this:
More Food & Drink / Favourite Cafes