Little Bird's new city home
The Unbakery opens a new venue in Britomart today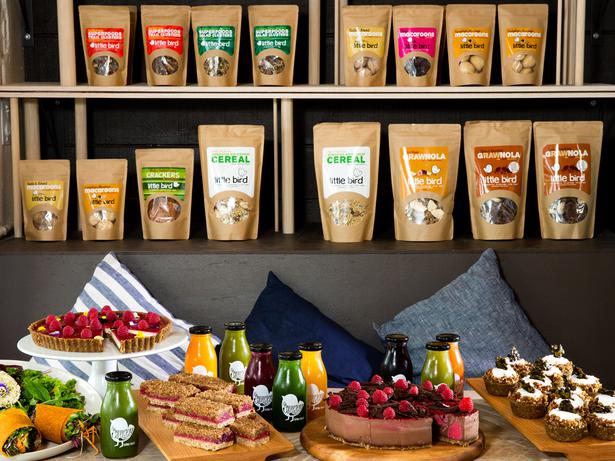 Tuesday March 24, 2015
City-dwelling Little Bird fans will be excited that the raw food hotspot has arrived in Britomart. Opening this morning, the takeaway-focused 25sq m spot is the third outlet for The Unbakery, which has venues in Ponsonby and Kingsland.
Owner Megan May, on maternity leave with her first baby, says the team has been planning to open in Britomart for years — even before Ponsonby — so she is excited to finally be catering to city residents and office workers.
Aside from salads, wraps, slices, the famous cheesecakes, take-home dinners and more, a focus will be bottled juices and medicinal nut milks. May is importing supplements such as plant-based "superfood" E3Live and Himalayan mineral substance shilajit to add to the juices and smoothies. We hear the matcha milk with chlorella, spirulina, mint and almond milk is delicious.
May is passionate about this wellness angle, having battled illness herself before turning to a raw diet. That's why she has hired nutritionist Nellie Pigot, (who helped May get better, and who consults at The Centre, above Little Bird's Ponsonby Unbakery), to visit the new Britomart outlet fortnightly to chat to customers about these ingredients and more.
May's husband, Little Bird co-owner and former Jasmax architect Jeremy Bennett designed the Customs St space.
• The Unbakery Britomart, 14 Customs St E, Britomart, open 6.30am-6pm.
Share this:
More Food & Drink / Favourite Cafes