Lolly Cake Recipe
Angela Casley shares a delicious old-fashioned lolly cake recipe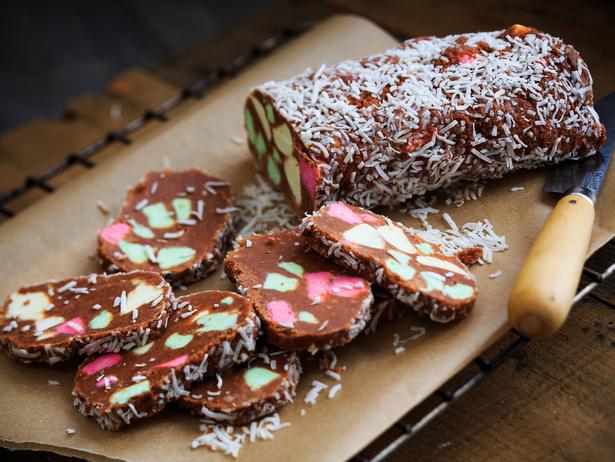 Wednesday Oct. 29, 2014
LOLLY CAKE
Makes 20 slices
250g packet malt biscuits
170g eskimo lollies, cut into quarters
120g butter
½ tin condensed milk
50g chocolate chips
½ cup coconut
1. In a kitchen processor place the biscuits and blitz until they resemble fine breadcrumbs, or place in a plastic bag and crush with a rolling pin. Place in a large bowl with the eskimos.
2. Melt the butter, condensed milk and chocolate in a microwave or small pot. Add to the biscuits and mix thoroughly.
3. On a piece of baking paper roll into a log about 25cm. Roll in the coconut. Wrap in the paper and place in the fridge for 3-4 hours.
4. Remove and cut into slices.
Share this:
More Food & Drink / Recipes