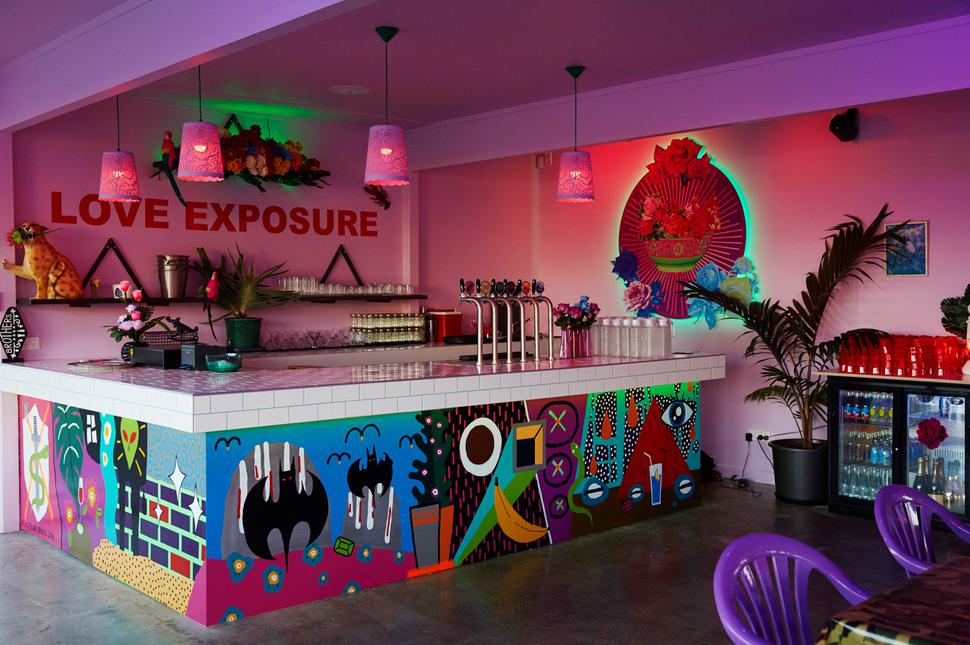 The Team Behind Kiss Kiss Open Love Exposure in Mt Eden
Expect the brightest interior, bowls of 12-hour cooked pho and plenty of sparkling wine
Wednesday April 25, 2018
Over the past few years, several eateries have come and gone from the glass cube that sits on the corner of Dominion and Onslow roads, so you can bet the owners of new Vietnamese restaurant Love Exposure are hoping they've created a business that will finally stick.
Judging by the success of their other ventures — Chinoiserie (which they've since sold), Kiss Kiss, and Epsom's Happy Boy — Celeste Thornley, her partner Jasper Magnoit, his brother Ludo and operations manager Louise Chapman are the right people for the job.
"The space had been for lease for a while and we'd always had our eye on it," Celeste says.
"We really saw ourselves doing something here because of the glass and the way that we use lighting."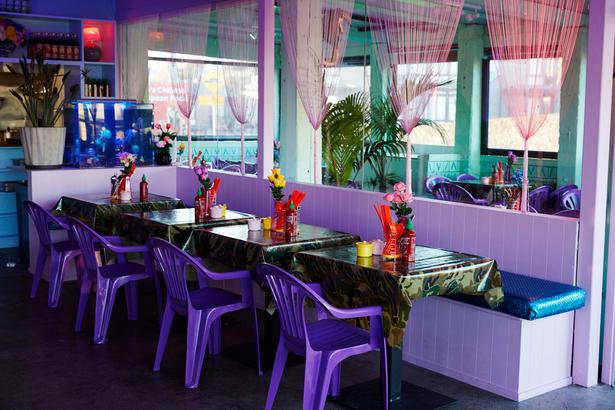 If you've visited one of their other restaurants you'll recognise their penchant for bright, electric colours, neon lighting, murals and kitsch details.
READ: Nine Food Blogs You Should Follow Right Now
Love Exposure takes things up a notch with flashing lights, camo-print table clothes, purple plastic chairs and a tank full of (fake) glowing jellyfish.
Meanwhile, working with a small kitchen meant the menu had to be kept simple. They've brought in Yeong Seon Choi (Cafe Hanoi, Saan and White & Wongs) as their head chef, while executive chef Hiroki Iwai will work in the kitchen to get things off the ground.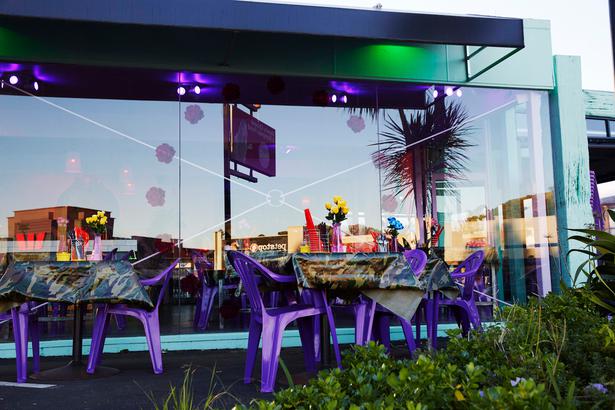 "We're going to have two types of pho, a couple of banh mi, a couple of Vietnamese salads and just a few sides," says Celeste.
The team did the fit-out and design of the restaurant themselves, calling in artist Guy Brock to decorate the bar.
READ: The Viva Team's Favourite Bars
Open from next week, they'll do dinner throughout the week and lunch services on the weekend.
"With the menu, everything's tasting amazing, but making soup on that scale is going to be quite scary," says Celeste. "We'll just take it as it comes."
— Visit Instagram.com/Loveexposurenz
Share this: