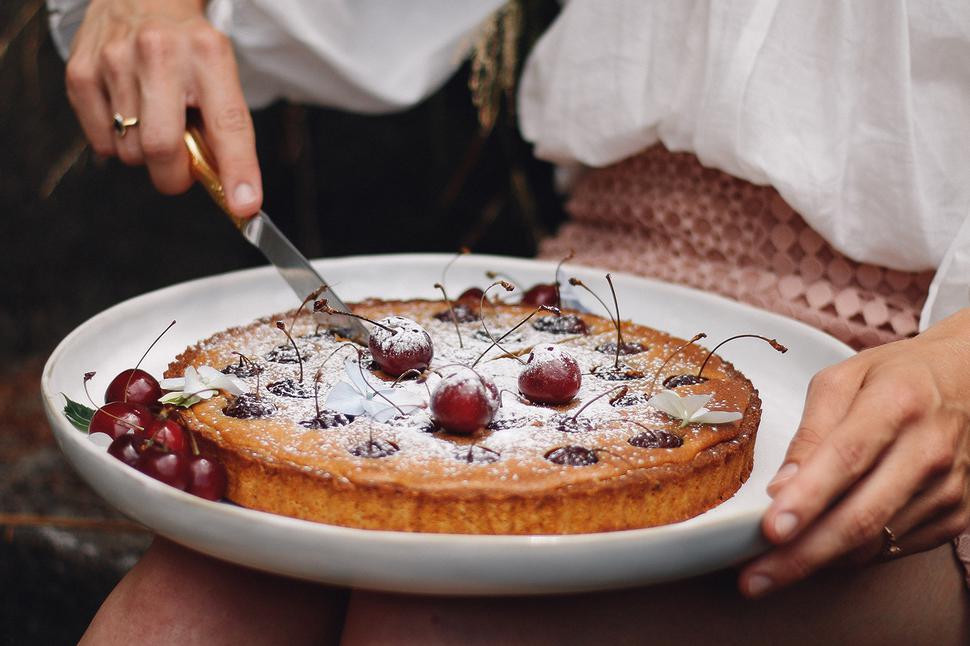 Our Most Luscious Cherry Recipes
The juicy glee of cherry season is upon us, so indulge in these scrumptious treats celebrating the season's favourite stonefruit
Tuesday Jan. 2, 2018
Cherry Almond Tart With Coconut Sugar Pastry
A deeply nutty tart, with a rich almond filling, studded with softly-baked cherries
Grilled Fruit with Cashew and Coconut Crumb
For an easy dessert, whip up this cashew and coconut crumb sprinkled and baked over apricots, nectarines and cherries.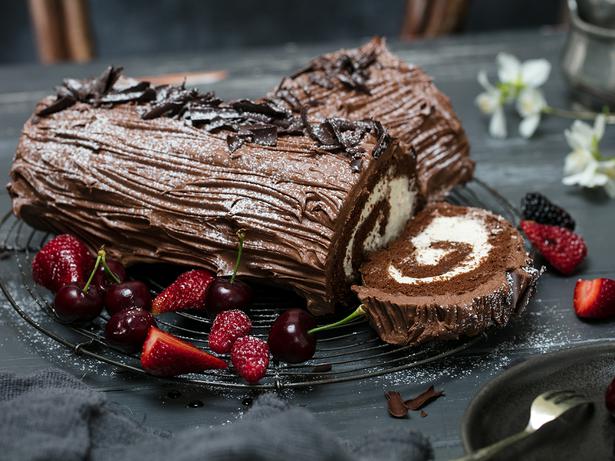 Serve this decadent chocolate roulade with fresh cherries and lashing of cream. Picture / Babiche Martens

Chocolate Roulade with Pomegranate Molasses
This roulade is perfect for chocolate lovers. It's flourless, light, creamy and rich. It's always a hit with the berries and the sweet surprise of the pomegranate syrup. Serving with cherries is a must! 

Fresh cherry and almond cake
Moist, light and dotted with cherries, This cake is delicious.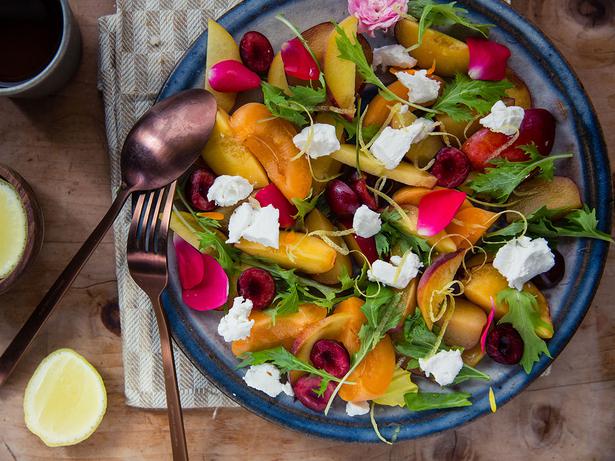 Use cherries in a savoury salad to bring a delicious hit of sweetness to salty cheese. Picture / Babiche Martens

Stonefruit and Goat's Cheese Salad 
Proving that cherries are equally delicious when used in savoury dishes. this elegant salad pairs the summer stone fruit with salad greens and creamy goats cheese.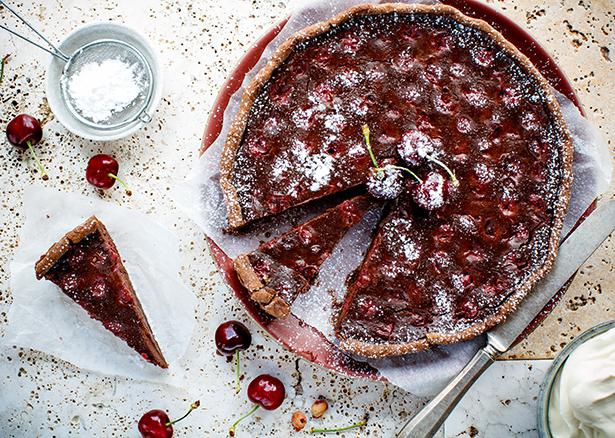 Angela Casley's mouth watering cherry and chocolate tart recipe. Picture / Babiche Martens

Cherry and Chocolate Tart
A mouth-watering and decadent chocolate tart, which tastes even better with the addition of cherries.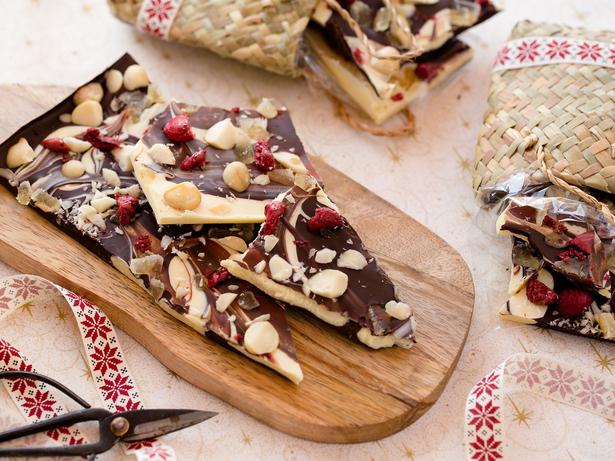 White and dark chocolate pairs beautifully with dried cherries in this crunchy bark. Picture / Babiche Martens

Chocolate Slab
Crunchy nuts and chewy ginger are smothered in white and dark chocolate in this scrummy treat which uses dried cherries. 

Dark Chocolate Cherry Almond Bark 
Celebrate your love, or at least your love of chocolate, with this four-ingredient Cherry Bark with orange zest and a helping of crunchy almonds.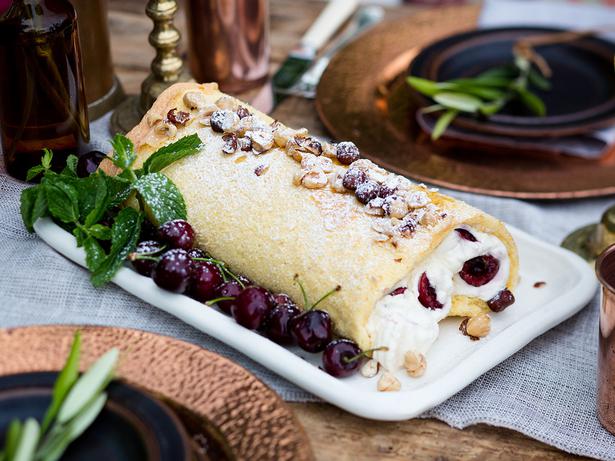 This creamy roulade uses plump and sweet new season cherries. Picture / Babiche Martens

Cherry and Hazelnut Roulade
This light and delicious recipe for cherry and hazelnut roulade makes the most of new-season cherries. The hazelnuts add a wonderful crunch. 
Share this:
More Food & Drink / Recipes