The Duo Behind Luxe Waiheke
Jennifer Perry and Anthony McNamara tell us about their bespoke catering business on Waiheke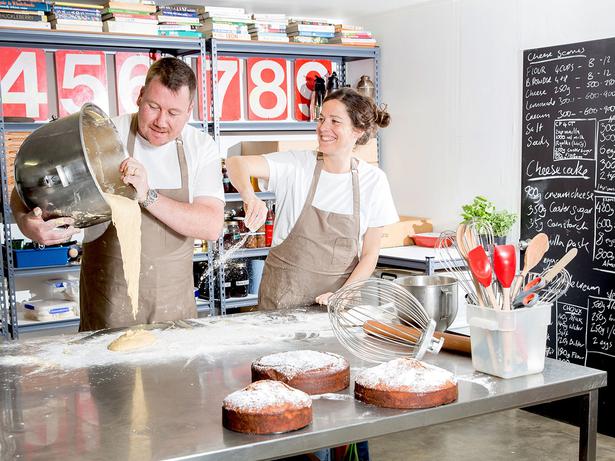 Saturday Nov. 11, 2017
Jennifer Perry and Anthony McNamara may just have the most impressive CVs on Waiheke Island, having cooked for many high-profile businesses, restaurants, and celebrities during their careers in hospitality.
They met while working at Peter Gordon's London restaurant The Providores, and have more recently been sharing their talents with the island. Jennifer supplies treats to The Annex cafe as Little Tart Bakery, while Anthony was formerly the head chef at the award-winning The Oyster Inn.
With a wealth of experience in catering and private chef work behind them, the pair is always looking for fresh challenges to keep them on their toes. They initially considered opening a restaurant, but couldn't find the perfect spot, so set up their bespoke event catering business, Luxe Waiheke, instead.
READ New Opening: The Courtyard, Waiheke
"We set up Luxe as the place that would allow us to say 'yes' to everything," says Anthony. "We get approached to do such a wide variety of things, from cooking demos to wine dinners, personal private chef services — and of course, all manner of weddings both great and small."
Rather than taking a traditional approach and offering a list of options to choose from, Jennifer and Anthony start from scratch with each new client. "We like to begin by asking: If you could have absolutely anything, what would it be?"
Anthony says this process is what sets them apart from other businesses, allowing them to create unique solutions no matter what the situation may be. "If the groom is Scottish and absolutely must have haggis on the menu but the Kiwi bride hates it, we'll come up with something that works for everyone."
In the case of that particular wedding, the answer was crispy fried potato and haggis croquettes as one of the pre-dinner canapes.
READ: Viva Editor Amanda Linnell Shares Her Waiheke Secrets
They pick the best waitstaff from their favourite restaurants to moonlight for them on days off, meaning they can always be confident in the level of service they offer. But they say it's the knowledge they've garnered that takes Luxe's offerings to the next level.
"After catering everywhere from superyachts to castles, palaces and cliff-top cottages, we're confident there aren't many situations that would stump us."
• Visit Luxewaiheke.co.nz
Share this: