Macaroon and Pecan Topped Tamarillos
Macaroon and pecan-topped tamarillos make a quick and tasty dessert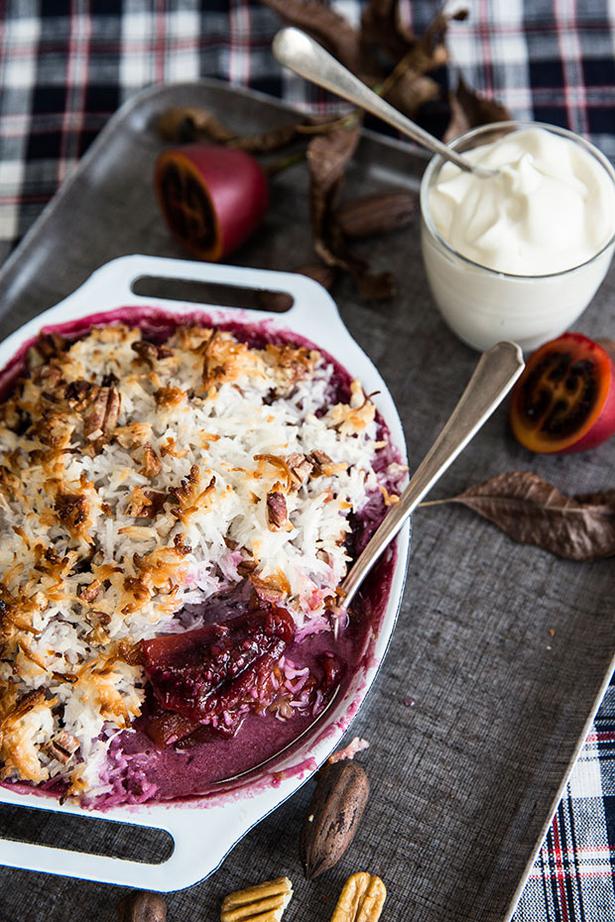 Wednesday Aug. 5, 2015
MACAROON AND PECAN TOPPED TAMARILLOS
Serves 6-8
• 8 tamarillos, peeled and sliced thickly
• ½ cup sugar
Topping
• ½ cup coconut cream
• ½ cup sugar
• 2 cups shredded coconut
• ¾ cup pecan nuts, chopped roughly
1. Preheat an oven to 170C. Grease the base of an ovenproof dish with butter.
2. Put sliced tamarillos into the dish and sprinkle with sugar. Toss around until well coated. Rest for 15 minutes.
3. For the topping: In a small pot warm coconut cream and sugar until dissolved. Add coconut and pecans. Sprinkle on top of the tamarillos. Bake for 25 minutes until crisp and golden. If they look like they are browning too quickly, cover with foil.
Share this:
More Food & Drink / Desserts