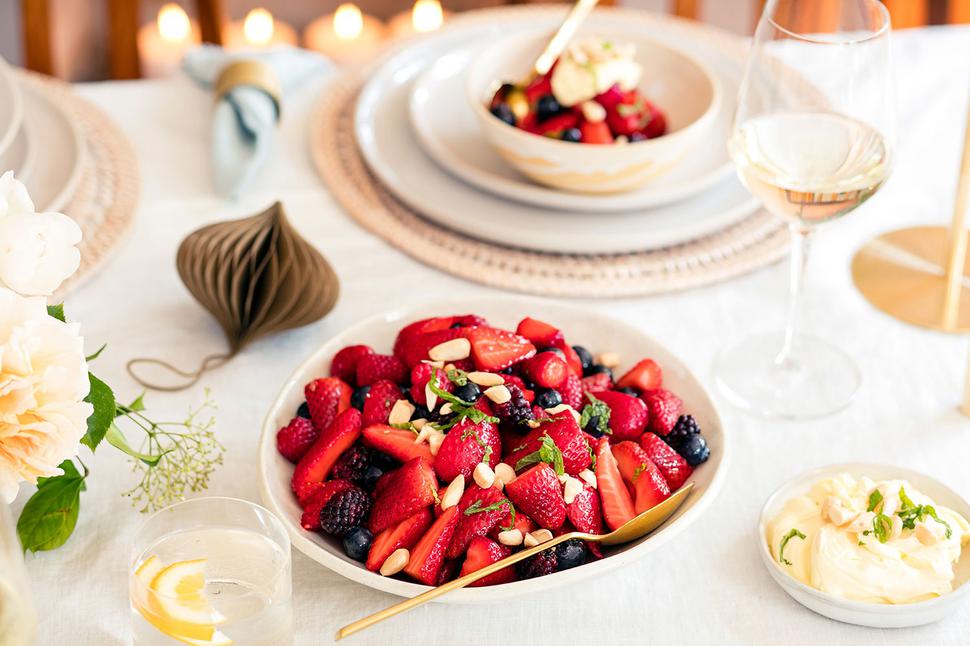 Macerated Christmas Berries
Brighten up your dessert spread with a bowl of boozy, colourful fruit
Friday Nov. 30, 2018
One of the easiest and most colourful dishes to serve as a dessert is a bowl of macerated fruit. This recipe is simple and made in minutes. Any selection of berries is fine for this dish, which packs a delicious punch. I have used brandy, but if you have Cointreau or any other favourites, go with them. Just remember, if children are eating these, don't be too heavy-handed.
MACERATED CHRISTMAS BERRIES RECIPE 
Serves 10
3 cups strawberries, hulled and halved
2 cups raspberries
1 cup blueberries
1/4 cup chardonnay vinegar
1/2 cup caster sugar
1/4 cup brandy
Mascarpone, to serve
1/2 cup shredded mint leaves
1. Place all the berries into a large bowl.
2. Sprinkle over the sugar, followed by the vinegar and brandy. Stir gently and allow to sit for 1 hour. Stir once or twice during this time.
3. Serve with a dollop of mascarpone and scatter over mint leaves.
Share this:
More Food & Drink / Recipes