Macerated Strawberries Recipe
This is the perfect recipe to serve up at a dinner party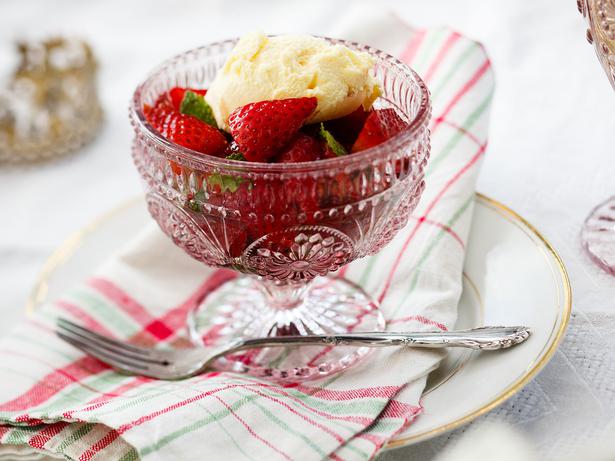 Friday Dec. 5, 2014
MACERATED STRAWBERRIES
Serves 6
3 punnets strawberries
2 Tbsp balsamic vinegar
¼ cup sugar
¼ cup cointreau or grand marnier
¼ cup mint or basil leaves
200g mascarpone
1. Cut larger strawberries into quarters or halves. Place them in a large bowl.
2. Sprinkle over balsamic, sugar, and cointreau. Toss gently to combine then leave to sit for up to two hours. Before serving add mint or basil.
3. Serve in glasses topped with a spoon of mascarpone. 
Share this:
More Food & Drink / Recipes