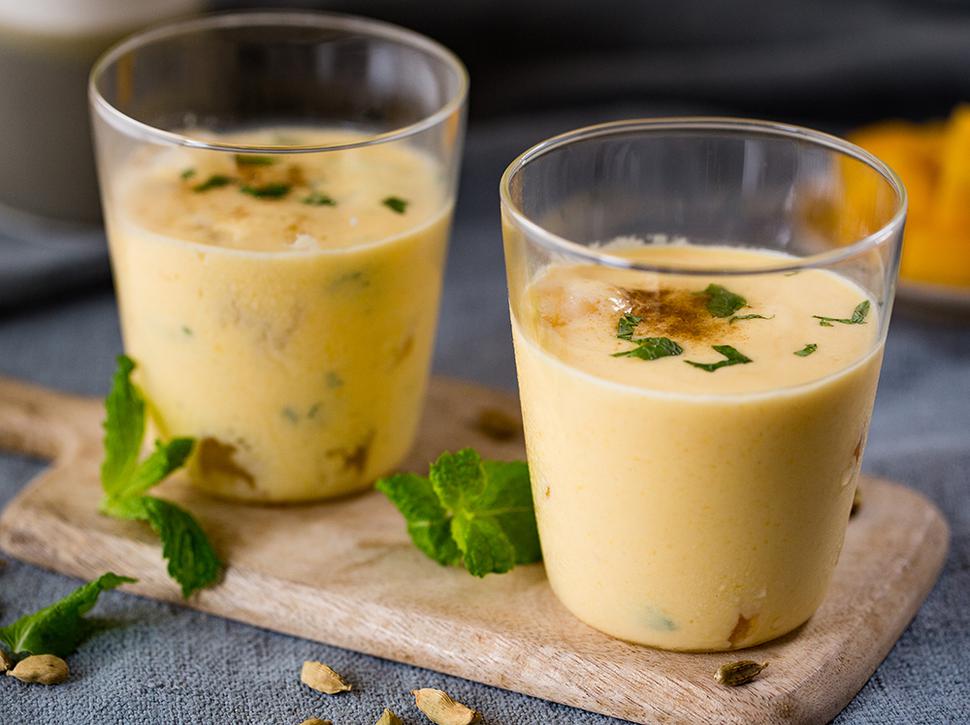 Mango & Cardamom Lassi
Blending mango and cardamom makes for one delicious beverage
Friday April 20, 2018
It's time to capitalise on all of those juicy, brightly coloured mangoes at the supermarket. Create this delicious lassi by popping a few ingredients into a blender, it's done in minutes. The hint of cardamom is a favourite. I usually add a sneaky bit more.
MANGO AND CARDAMOM LASSI
Serves 2
2 cups ripe mango cubes
½ tsp ground cardamom
2 cups yoghurt
1 tsp runny honey
1 cup crushed ice
1 Tbsp chopped mint
1. Into a blender place the mango, cardamom, yoghurt, honey and ice. Blend until smooth.
2. Serve in glasses and sprinkle with mint and a little extra cardamom.
Share this: