Monique Fiso's Big Plans For Maori Cuisine
Monique Fiso is bringing a new level of sophistication to Maori cuisine and she's going to great lengths to do it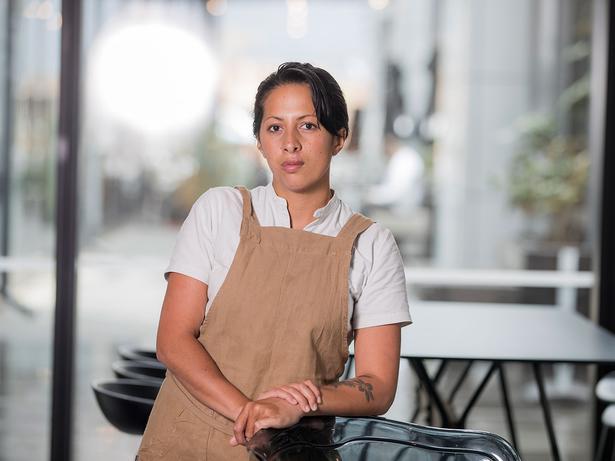 Wednesday Feb. 22, 2017
Monique Fiso is a wanted woman but getting hold of her in the coming weeks may not be easy. The 29-year-old Maori-Samoan chef — who worked at New Zealander Matt Lambert's Michelin-starred restaurant The Musket Room in New York — plans to spend the next year going bush, all part of her research into traditional Maori cooking techniques.
Joining her will be "old-school" Maori chef Joe McLeod, who has worked at many international restaurants including the Ritz in Paris, and whose knowledge and use of te reo is "putting me through my paces", she laughs.
In return for the crash course on plants and their traditional uses, how to follow the Maori lunar calendar and finding leafy alternatives to tinfoil and Glad Wrap, she's helping Joe map where he's from, using a special Google camera.
It sounds like a documentary waiting to happen but in the meantime she'll channel the research into Hiakai, the series of Maori fine-dining pop-ups she launched last year at Merediths, Bistronomy (Napier), Bracken (Dunedin), Hillside (Wellington) and Arbour (Blenheim). The next is an outdoor event planned for late April (location TBC), with more of a focus on pre-European Maori cooking and culture.
"Why is it that things like panipopo [sweet coconut buns] and boil-up and hangi aren't considered fine dining?" she muses.
Some chefs have argued the simplicity of Maori food makes it difficult to elevate to five-star status but Monique disagrees, insisting a boil-up can be as good as a fine consomme.
"It's a huge relief to tell my side of the story through food," says the Porirua-raised chef, who admits it wasn't always that way. "I grew up feeling ashamed to be Maori-Samoan. "There was this expectation you wouldn't do well, and teachers didn't push you as hard."
Thankfully she had it in her to push herself. She pitched Martin Bosley for a job at his eponymous Wellington restaurant while studying hospitality full-time. Although he initially said no, a stint of work experience followed, soon evolving into a full-time job that, along with her studies, kept her occupied from 7am til midnight.
She took the same ballsy approach when she moved to New York at 20, rocking up to Michelin-starred restaurant Public and asking for a shot, surviving the brutal trial period and going on to "work my butt off". Rather than exploring the city's sights during her downtime, she'd turn up to the kitchen five hours early, hungry to learn how to break down a fish or cure meats.
From there she went to work for Missy Robbins, one of only 10 female US chefs to hold a Michelin star.
"It was the biggest-ass-kicking," she laughs. "Until then I thought cooking Italian was a piece of cake. The pasta station was the hardest I've ever worked in my life."
But it wasn't until she joined the team at The Musket Room that she developed her biggest appetite, creating dishes inspired by New Zealand's Pacific Rim identity. When Rodd & Gunn asked Lambert to establish The Lodge bar in Queenstown, he put Monique in charge of setting it up.
READ: 10 Must-visit Queenstown Restaurants
Her dream is now to open a "destination restaurant", perhaps in Taranaki, and she's optimistic the public's curiosity towards Maori food will continue to grow.
"People are definitely starting to use more Maori ingredients. Things like horopito and kawakawa berries are being used as the hero where before they were a gimmick.
"Now restaurants are making an effort to use Maori names on menus and spell them correctly.
"It takes time but it's really awesome to see. Ten years ago that wasn't a thing."
Share this: