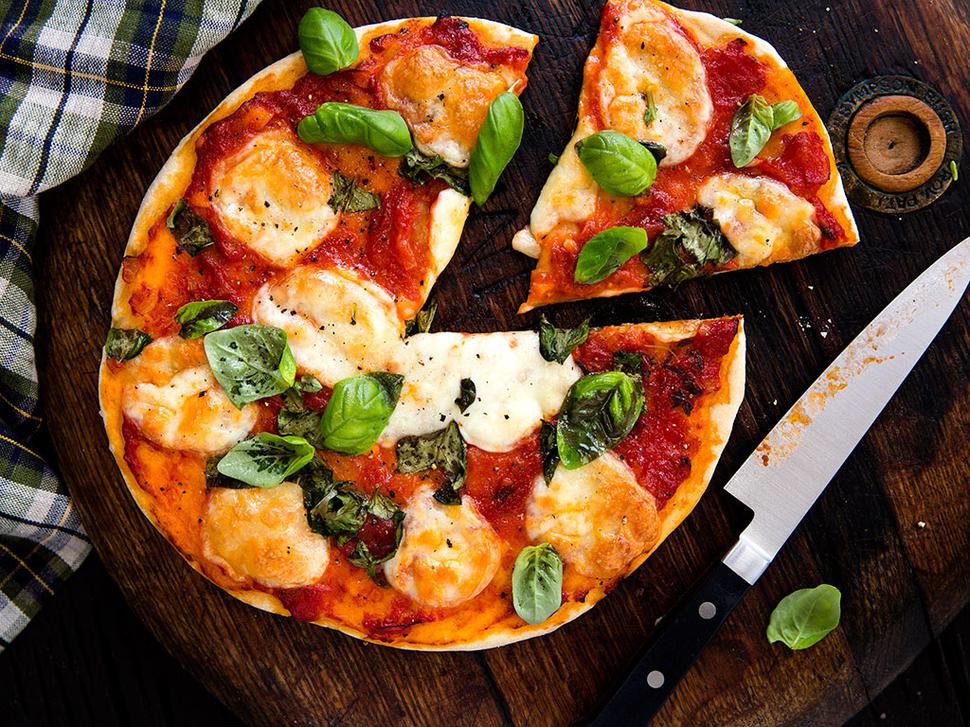 Margarita Pizza Recipe
Angela Casley whips up another home-made favourite
Monday June 15, 2015
MARGARITA PIZZA
Makes 3
Pizza dough
• 2 tsp dry yeast
• 1 tsp sugar
• 1 cup warm water
• 2 ½ cups plain flour
• 1 tsp salt
• Extra flour, for kneading
Topping
• 1 cup tomato pizza sauce
• 200g fresh mozzarella, patted dry once sliced
• 1 cup basil leaves, plus extra for garnish
• Salt and pepper
• 2 Tbsp olive oil
1. To make pizza dough, sprinkle yeast and sugar over water and let sit for 10 minutes until frothy.
2. Place flour and salt into a large bowl.
Pour yeast mixture into middle and stir well to combine. Place on to a lightly floured board and knead for 10 minutes until smooth and elastic. Place dough into a lightly oiled bowl, cover and place in a warm place to rise for 1 hour or until doubled in size.
3. Preheat oven to 220C.
4. Divide dough into 3. Roll each piece into a 25cm round. Place on to a tray and leave for 20 minutes to sit in a warm place.
5. Spread over toppings: pizza sauce, cheese, basil, salt and pepper. Sprinkle with olive oil and bake for 15 minutes until bases are
crisp.
6. Slice and serve hot. Add extra basil leaves to garnish.
Share this:
More Food & Drink / Lunch