Meet The Passionate Personalities Behind Auckland's Artisanal Offerings
We talk to artisans who seriously care about their craft — be it coffee, chocolate or heirloom tomatoes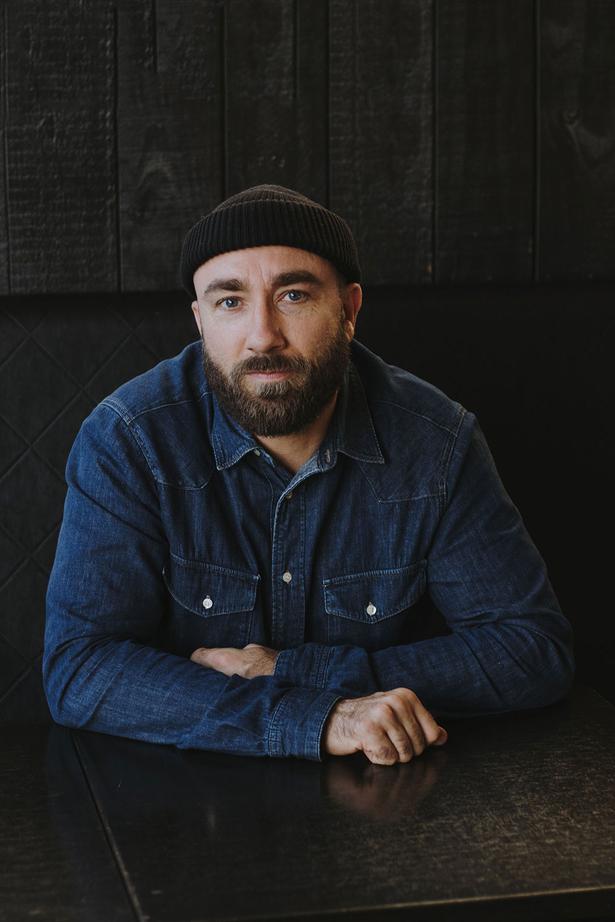 Tuesday July 3, 2018
CASEY DEANE, Atomic Coffee
Casey Deane learnt to appreciate the ritual of a good brew from an early age. His mum would grind beans fresh every morning from an old-fashioned coffee mill. "It looked like a meat grinder," says Casey. "As kids, we'd love the noise and aroma of grinding out just enough coffee for the next pot of plunger."
Now, the coffee fanatic has well and truly perfected his daily routine. "White filter coffee before work, a couple of long blacks when I get in and single origin filter during the day. And takeaway is always a flat white."
READ: Where To Find: Auckland's Cutest Coffee Spots
Thankfully, Casey's job as the head of Atomic Coffee Roasters requires caffeine — lots of it — as he "meddles in every stage of our coffee's journey from origin to cup".
He still remembers his first visit— after school for a bowl of latte — to the original Atomic Ponsonby site, which the legendary Chris Priestley established in 1992. "Chris was there slinging out espresso to local musos, artists and bohemians," he says.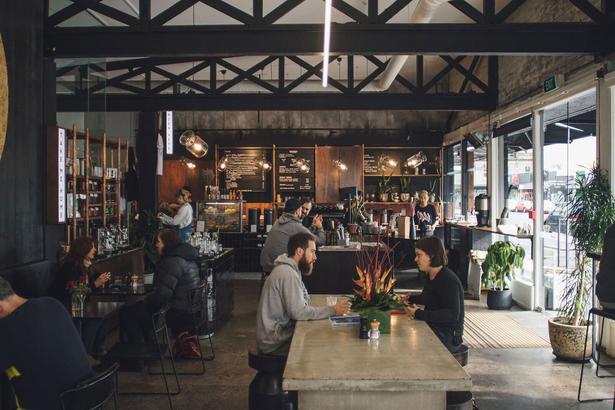 Three years later the institutional coffee brand opened its roastery and cafe in Kingsland, sandwiched between New North Rd and the train line. The energetic joint continues to be a place of worship for espresso lovers in the city.
Atomic is just great coffee, says Casey, with care and craft going into each bag of beans. The company prides itself on paying Fairtrade premium for all blend coffees and supporting the communities that make them. Flavour is the top priority too, he says, with almost scientific precision to ensure the final result. "We roast, blend and extract with no shortcuts. Everything we do is designed to deliver maximum flavour in the cup."
READ: 9 Places To Find Warming Cocktails & Cosy Drinks
For Casey, it's Atomic's personality that has kept people drinking all these years. "It's always found a balance between being serious about coffee but not taking ourselves too seriously. People relate." And throughout its long run, the business has stayed intact with its unique community spirit, he says. "We roast on-site and run wholesale business underneath the cafe. Design, equipment and coffee have changed but we're still bringing good people into a really inclusive environment."
After all, he says, "coffee is about hospitality and relationships. As an industry, speciality coffee attracts interesting, passionate and creative people. That's what keeps it fresh."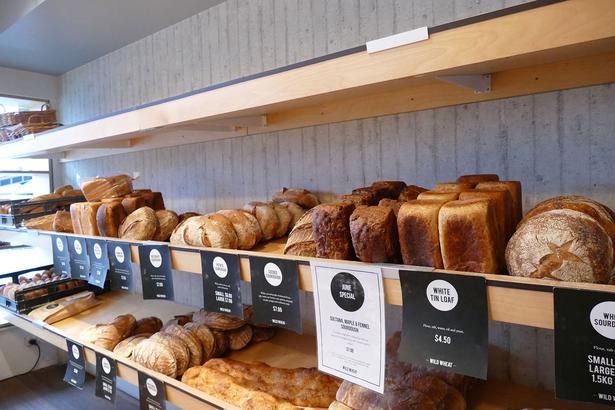 ANDREW FEARNSIDE, Wild Wheat
In a line-up of fluffy white loaves, Andrew Fearnside's dark, thick-crust sourdough stood out back in 1999. "For years people just didn't get my sourdough," says Andrew, the owner of Auckland's first wholesale suppliers, Wild Wheat. "They told me it looked burnt or dry but I just stuck to my guns. That's what I wanted it to be like."
Word soon got out, however, with Wild Wheat gaining a loyal following over the next few years and supplying restaurants and cafes city-wide. The two-man operation quickly outgrew its original Mt Eden location and expanded into a larger retail and cafe space in the site next door in 2004, with two more in Howick and Belmont to follow.
READ: Where to Find Auckland's Best Bread
The range, which includes an award-winning kumara loaf, can also be bought from grocers like Farro and is served in eateries across the city.
Some 20 years later, the success still surprises Andrew. "I always think how there are up to 4000 people over a weekend eating a Wild Wheat sourdough. I know Auckland is a big city but that's pretty cool." The health buzz around sourdough in recent years has upped its popularity too, he says.
"We joke about the carbs thing. Everyone was getting so anti-carbs for a while. So we re-focused on sourdough's benefits to let people know there are in fact good carbs out there." That's thanks to the bread's simple ingredients and slow cooking process, which Andrew says hasn't changed since he first started baking.
A single loaf takes 48 hours from start to finish and is made from a cultured starter of fermented apples that's going on 20 years old. "There's no cutting corners. All we've done is increased the production facilities and the ability to make our bread on a bigger scale."
READ: Where To Find: Auckland's Best Toasties & Sandwiches
Andrew's passion for bread making comes from his days working as a chef in London. He left school at 15 to study cooking at AUT and it was while working in a French restaurant near Tower Bridge with an in-store bakery that he unexpectedly fell for the craft.
"As soon as I walked in there I thought 'I've found my calling'." Back home, he worked for three years at Pandoro, where he kept his starter ticking away, before launching his own business and working on signature recipes.
Andrew's instincts for texture and flavour still call on his early culinary training, he says. "Bakers work in percentages but I'm a little bit of this and little of that. You make it taste nice first and then work out what the recipe was." The Wild Wheat team of 10 has just moved into a large production kitchen by the airport, and the boss is still as hands-on as ever.
Andrew prefers kitchen duty to admin and rises at around 3am every Saturday to be the first in. "I go in and bake by myself before anybody else comes in, and it's probably the two most enjoyable hours of my week. For me, it really has always been about the sourdough."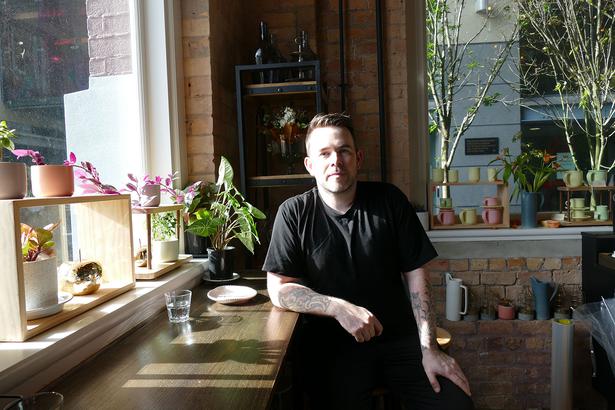 BRIAN CAMPBELL, Miann
The glass cabinet of Britomart's dessert bar Miann is not too dissimilar to those of its glitzy neighbours Tiffany and Chanel. "It's a beautiful spot in the city," says owner Brian Campbell. "So everything needs to reflect that. When you see the full cabinet I want it to be show-stopping." His vision plays out in speckled chocolate bonbons, pastel-hued macarons, and immaculately lacquered gateaux. That is in addition to tasting seriously good, he adds.
This Miann follows the Fort St favourite, which the dessert mastermind opened two and a half years ago with his wife and business partner Roselle.
READ: The Dreamiest Desserts in Auckland
Previously the pair were sweetening up the local food scene with their pop-up restaurant Sweet Cuisine which took over the kitchens of restaurants like Clooney, Ima, and Orphans Kitchen, following Brian's two-year stint running Britomart's Milse. "I want to create the ultimate dessert experience in Auckland," he says. It's about making people happy, that's what it comes down to."
Born in Scotland — Miann means "to crave" in Scottish Gaelic — Brian worked as a chef in Michelin star restaurants for around 16 years, until one day the kitchen was short of pastry hands. "I was handed the recipe book and haven't looked back since." He traded holidays for perfecting praline, and soon caught the attention of New Zealand's Simon Wright. "I never thought I'd come to New Zealand," confesses Brian, who found himself at The French Cafe. "That was 12 years ago."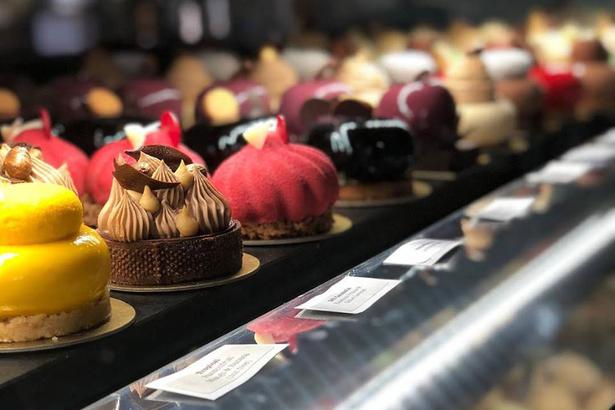 Brian's pedigree is evident in his sophisticated flavour combinations and sculptural presentations. One gateau can take up to two days of meticulous production, he says. Surprisingly, he says he lacks a sweet tooth and tries to limit sugar across Miann's offerings, instead letting quality and seasonal ingredients drive everything in the cabinet.
"A lot of people have an idea for a dish first but I see ingredients as number one. Once we get the best we can create anything."
Boredom is Brian's other inspiration, he says, and he cringes at the thought of the same cabinet year-round.
"You can go into a cake shop and see the same thing forever. At Miann it can completely change from one week to the next week. But only to make it even more delicious."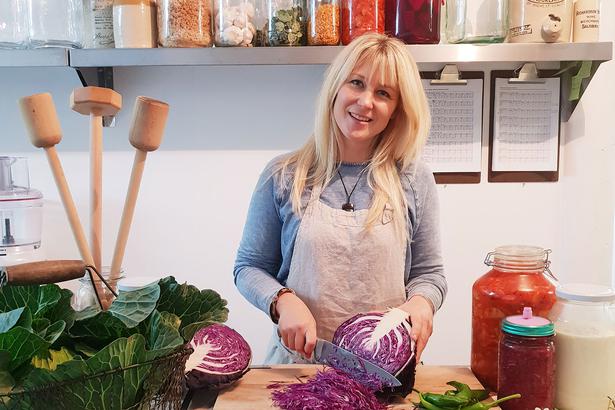 KELLI WALKER, Forage and Ferment
On Kelli Walker's kitchen bench, jars of colourful mixtures bubble and burp away — all with a particularly pungent smell. "As soon as you lift the lid you get hit with incredibly punchy flavours," she says from her small fermentary in Clevedon. It's here in her pickler's paradise that Kelli turns raw vegetables into her "wild and wacky" range of sauerkraut and kimchi, Forage and Ferment.
The wholefoods brand had its makings two years ago after Kelli and her partner Simon Allen traded corporate life to raise their three boys in Clevedon. "It's living the dream," says Kelli, who soon discovered her passion for fermentation after devouring books on the topic and completing a permaculture design certificate. "My hobby quickly became an obsession and threatened to take over every last bit of kitchen space."
READ Where to Eat: Pasture, Parnell
Now the rainbow line-up is sold at the Clevedon Farmer's Market and speciality food stores, made from produce plucked straight from the home garden or sourced from local growers. Every edible part of an ingredient is used and any leftovers distributed back into the community to feed local chooks, worm farms and compost bins.
Nasturtium, kawakawa and marigold are added to the mix for their nutrients, colour and flavour, says Kelli. "I wanted to raise the profile on these ingredients, to show they have a valid place in our food supply," she says.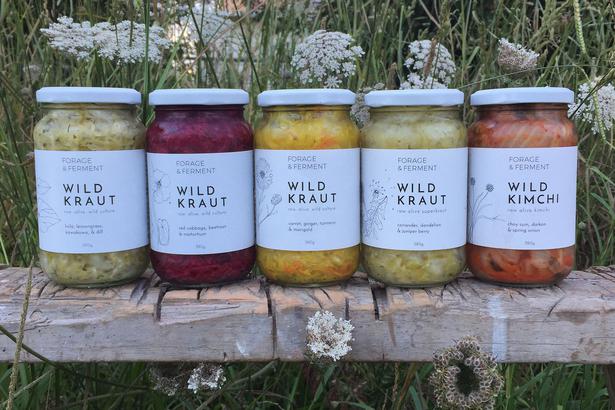 Kelli uses a wild fermentation technique, which means not using any isolated culture starters to get things going, instead letting "nature just do its thing". This takes longer but results in more gut-friendly strains of good bacteria, she says.
Although admitting a love for sour foods like olives and capers, Kelli hadn't ever tried fermented food before. "I didn't grow up with things like kraut or kombucha and it makes me so staunch now in terms of wanting to help people discover fermentation.
These are some of the oldest forms of food preservation and it has become a lost skill. People should know about it to make the decision whether or not they want to include living microbial food to their diet."
Her young boys are still to be convinced, but so far sauerkraut sneaked into their smoothies goes unnoticed. For Kelli, it has been life-changing. "It really blew me away. I have more vitality and feel less sluggish.
"It's like a spark in your life."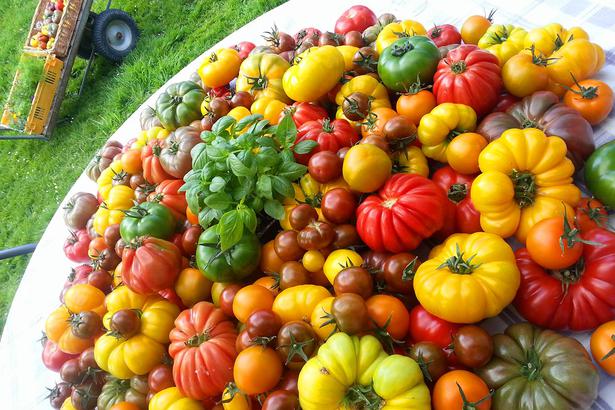 ANTHONY AND ANGELA TRINGHAM, Curious Croppers
Speaking to Anthony and Angela Tringham will make you crave one of their heirloom tomatoes. The husband and wife behind Clevedon brand Curious Croppers have been producing the juicy vegetable for over a decade, and their passion is infectious.
The Tringhams are famous locally for their tagline "cranky but gorgeous" heirlooms, found at the Clevedon Farmers Market, food stores and top eateries like Clooney, Depot and The Grill. Anthony comes from a family of commercial growers and studied horticulture at Lincoln University, while Angela took to cropping when the pair bought into Anthony's family business.
They first started selling "boring" cherry tomatoes for supermarkets years ago and branched into heirloom varieties after being convinced by Helen Dorresteyn (of Clevedon Valley Buffalo Company) to join the Clevedon Market. "We used to hide from her at first," laughs Angela. "There was no way we wanted to give up our Sunday mornings."
READ: Auckland Markets to Visit
Now, from their "rickety and ramshackle" greenhouses, they grow and sell more than 30 varieties of interesting heirlooms.
"Our heirlooms are enormous, insane-looking, luscious things. From red, green, orange and blue, each with loads of flavour," says Angela. Some look like golden yellow saucers, or a big pairs of red lips, says Anthony. "An oxheart has so many crinkles you just can't believe it. If you hold it up sideways it looks like a smiley face."
Each variety is slow-growing for intense flavour, and the tomatoes are spray-free. Tomato growing has become a lifestyle, they say, and about more than just their curious crop. "Apart from the heirlooms, it's the generous people we meet in hospitality who transform our lives. They're all about having fun and eating and tomatoes," says Anthony. "That's the most important thing," adds Angela. "Some of them will talk about cabbages or broccoli, but tomatoes, now that's the thing."
Share this: