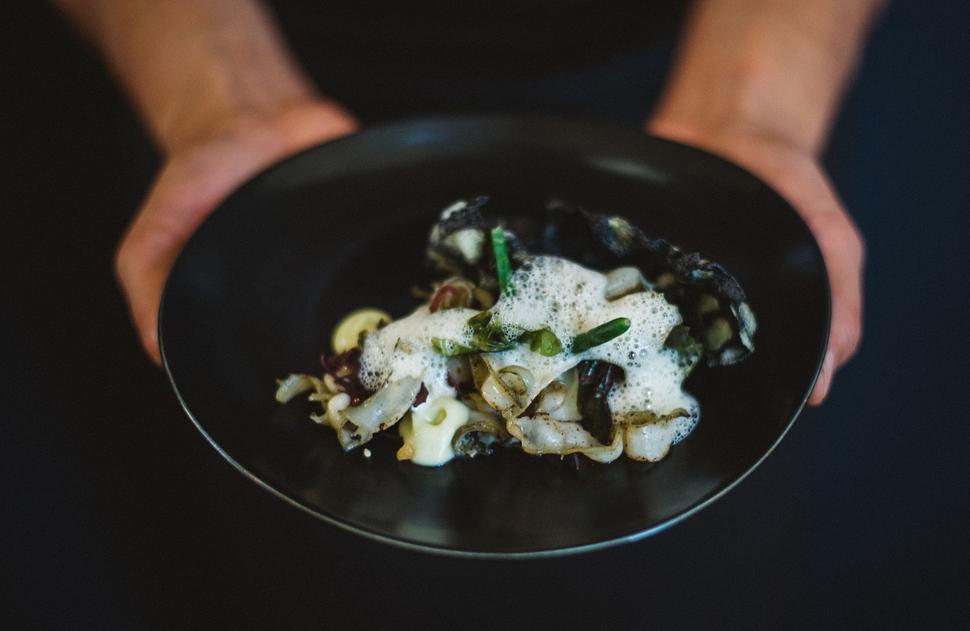 Meet The Foragers & Chefs Bringing Wild Food To Auckland City
A unique dining event at O'Connell St Bistro champions foraged and native ingredients. Sarah Downs discovers more
Thursday Aug. 15, 2019
If you were stuck in the bush, Riki Bennett is a guy you'd want to stick fairly close to.
Riki, of Te Arawa and Ngāti Porou descent, is an Auckland Council park ranger, musician and an environmental educator. He runs guided walks looking at the forest environment from a traditional perspective and how Māori used the forest for food and medicinal purposes, or rongoā.
"I love being able to go out among the forest and see it through the eyes of my ancestors," says Riki. "It's about sharing that knowledge about how things were done."
READ: Discover The Auckland Restaurants Who Are Redefining Luxury As Locally Grown
He was foraging long before it was fashionable.
"Most Māori families lived in rural locations so part of your upbringing was going out and looking for food," he says. He was raised on the shores of Lake Rotoiti, where he grew up "picking turnip tops from paddocks on the side of the road to cook in a boil up, or going out to harvest freshwater crayfish at night. As we grew older we could actually hop into the water and use our hands. Sometimes the koura would end up catching you rather than you catching them."
Around Auckland, Riki knows the best spot for watercress patches — without "fumes from vehicles that you don't want to be feeding your family", he says, and kahikatea berries to make jams in summer. If you plan on foraging yourself, make sure you're aware of what to look for, says Riki.
"It's important to be able to identify the plant," he says. "Some native berries could be poisonous."
His most recent bounty is stored safely at Auckland's O'Connell Street Bistro ahead of a dining event this month. The restaurant's head chef, Mark Southon, with the help of James Beck of Napier restaurant Bistronomy, will serve a four-course dinner using the foraged and native ingredients. Mark was intrigued by the food's arrival.
"The selection he brought in is crazy," says Mark. "Like the soft inner part of the cabbage tree known as koata. You peel down the stalks and get this amazing citrus, crunchy texture. I recognised the plant from going out and walking in the bush but I never thought you could actually eat it. Or it being enjoyable to eat. It's been a good learning curve."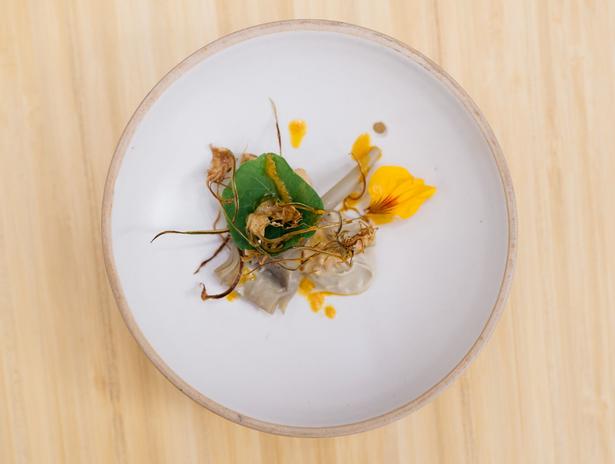 As a chef, Mark has seen the trend towards restaurants highlighting foraged ingredients. But based in the city he's found it hard to find the time and opportunity.
"It's something that interested me but I've never had the full opportunity to explore," he says. "As as a chef you've got to try something, however different or even strange it might be."
Growing up in the UK, Mark would annually visit family in Germany to pick mushrooms in late summer.
READ: Local Food Waste Initiatives That Belong On Your Radar
"We'd go in and get porcini and redcaps and then dry them to cook with for the rest of the year," he says. "It was part of their routine along with other traditional ways of producing and preserving food."
James describes himself as a keen forager.
"It's become something that really adds to what we do at the restaurant," he says. "Now I do it to relax and spend time with my kids and get them outside."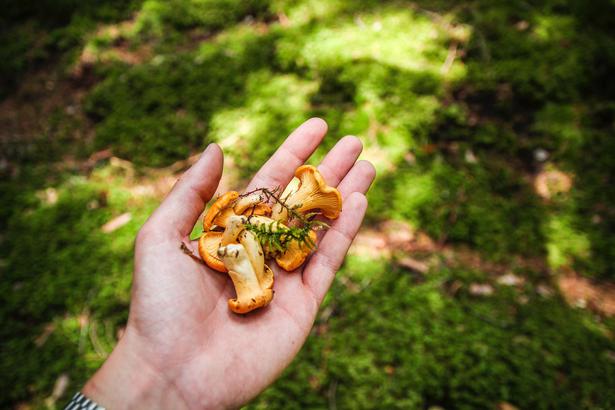 James describes a fish dish on the menu at Bistronomy that uses various harvested seaweeds. "It has a karengo hollandaise that is really umami in flavour, a dashi broth made with wakame, and garnished with fresh seaweeds of fresh samphire and a lucky find of sea lettuce," he says.
The Hawke's Bay local is hoping the region — a taste of which he'll have in his suitcase — will bring something different to the plate.
"There are lots of seaweeds, kawakawa buds and berries, and horopito leaves down here," says James. "Then it's just weeds. I think half of foraging is about weeds. We have heaps of wild fennel, wood sorrel, nasturtium and chickweed."
On the night of the Auckland event, tables will be dressed with foraged ingredients and the chefs and Riki will talk diners through the ingredients. Mark is excited to hopefully present new tastes.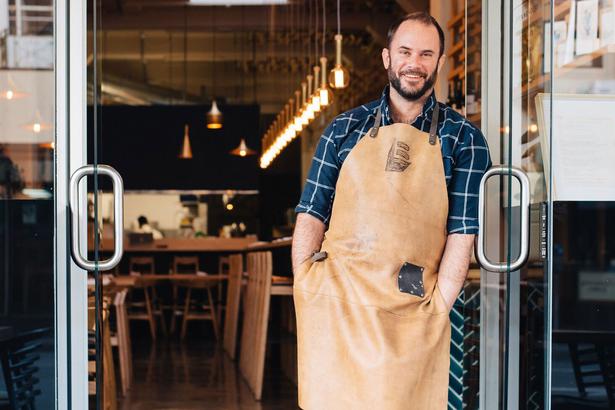 "I want people to try foraged ingredients, which they might not have thought about or known about, which are readily available," he says. "It's important to use more of these native ingredients and continue to put an identity on New Zealand cuisine so it gets even more recognised on the world stage."
They all stress the need to forage sustainably.
"I'm quite careful with what I take," says James. "For instance, the pikopiko, which is a fresh shoot of the fern. It's only in sparse amounts so we wouldn't put it on the restaurant menu but could use it for a special event."
READ: The Spirited Makers Behind NZ's Most Innovative Craft Distilleries
Riki says it's about caring for the future of the land. His main concern at the moment is kauri dieback.
"One thing I like to instil is Kaitiakitanga," he says. "We are caregivers for the period of time that we are here. All of us have to look after the taonga we've got."
• Foraged at O'Connell Street Bistro, Friday, August 23, 6.30pm sitting (main dining room) and 7.30pm sitting (private dining room). 3 O'Connell St, central city. $195 pp, includes a 5-course dinner with matching wines. Book at Iticket.co.nz. The event is part of August's American Express Restaurant Month.

Share this: