SPONSORED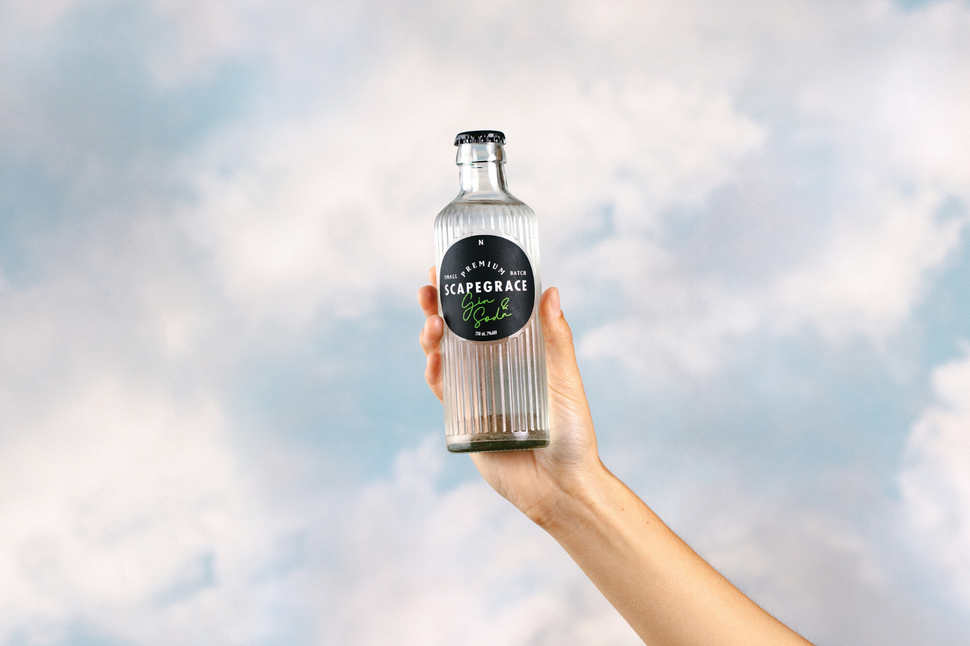 Meet The New Zealand-Owned Gin Brand Disrupting The Spirits Industry
Proving the best things come in small packages, Scapegrace has released its range of premium RTDs just in time for summer
Monday Dec. 2, 2019
We've been privy to a number of iconic duos in our lifetimes – Romy and Michelle, Sandy and Danny, Patsy and Edina, Beyonce and Jay-Z… the list goes on.

But few things go together quite as well gin and tonic.
No one knows this better than New Zealand-owned and operated gin brand Scapegrace, which is turning the ready-to-drink category on its head with the launch of its two new premium RTDs.
Long gone are the days of toting bright purple or green cans of sugar-laden alcoholic drinks to house parties, barbeques or festival pre-drinks.
As consumers become more discerning about their consumption of everything from beauty products to fashion items, so, too, has this attitude filtered through to what to toast with during the summer months.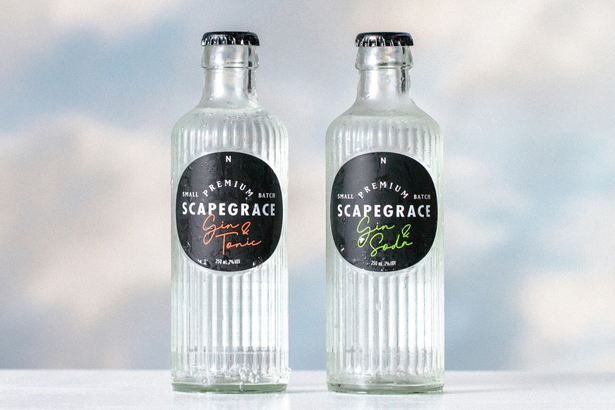 Unlike many of its competitors, the new Scapegrace Perfect Gin & Tonic and Perfect Gin & Soda contain actual distilled gin over gin-flavoured alcohol.
Not just any distilled gin, either, but one that was voted the world's best London Dry Gin from last year's International Wine & Spirits Competition a – first for any New Zealand brand.
Scapegrace marketing director Mark Neal says this was a key sticking point when the brand first decided to venture into the world of premixes.
"We've spent the past seven years building Scapegrace to be recognised as a quality distillery – to risk all of that to make a quick buck would be madness. And from an ethical point of view, it's just wrong. The front of the bottle says 'gin and tonic'. That's what people expect. To not deliver on that would go against everything we stand for."
"You do it right or you don't do it at all," he says.
This all-or-nothing approach led to a year of planning and product development – with the Scapegrace team refining its RTD offering until it was something they were proud to launch to market. The result is a first-rate gin and tonic or gin and soda cocktail experience to be enjoyed on-the-go.
"The two most popular gin-based cocktails in the world are the gin and tonic and gin and soda. We've simply perfected these timeless classics and let Scapegrace gin be the hero," Mark says.
A true marker of the long-favoured gin and tonic, Scapegrace Perfect Gin & Tonic sees Scapegrace's distilled gin combine with refreshing notes of blood orange, punctuated by the bitterness of juniper citrus.
On the other end of the spectrum, Scapegrace Perfect Gin & Soda boasts a palate of citrus oils and fresh lime, which is balanced out by a long, dry juniper finish.
In addition, the two new releases contain less sugar than previous RTD offerings – with the Scapegrace Perfect Gin & Tonic having only 2.4 grams of sugar, and the Perfect Gin & Soda being sugar-free.
"You don't add sugar into a gin and tonic or gin and soda in a bar or at home, so there was no need to add it to our RTDs," Mark says.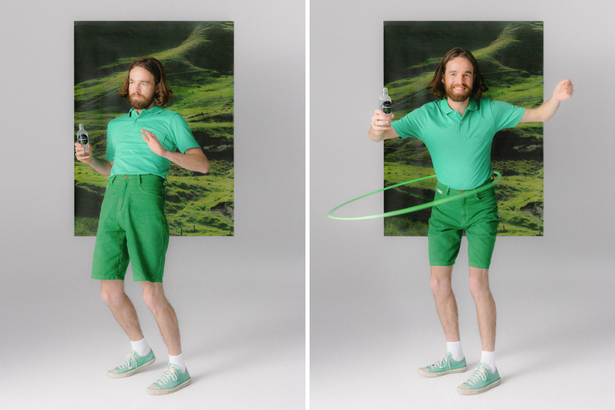 Housed in a custom RTD bottle emblazoned with Scapegrace's distinguishable logo, these signature serves certainly wouldn't look out of place at any summer soiree.
Since its launch seven years ago, Scapegrace has carved a unique space in the spirits industry with its New Zealand provenance and clean ingredients brand ethos. The introduction of a ready-to-drink offering closes the loop on its story, and acts as an extension of everything else Scapegrace distils.
"Our RTDs have to deliver an entirely new experience; we take as much care in their distillation as we do with our other gins," says Mark.
Scapegrace is just another example of a New Zealand brand that's shot to international acclaim, with its award-winning gin now available in more than 35 countries, and situated on the top shelf of many of the best cocktail bars in the world.
Scapegrace Premium RTDs, $18.95 for 4pk, are available nationwide from Glengarry's, Super Liquor's, or any other quality retailers. For more information, visit Scapegracegin.com. 
Share this: