Gelato Expert Shares Her Creations in a New Cookbook
Lisa Valmorbida, owner of popular Melbourne gelateria Pidapipo, bring us a new cookbook showcasing her famous gelato and other Italian desserts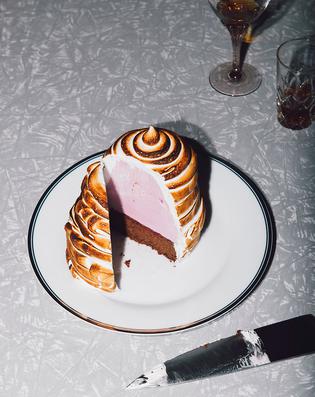 Australian Lisa Valmorbida is an expert in gelato, having eaten it since she was a sweet-toothed child, before growing up and attending Carpigiani — a university dedicated to the dessert.
She then devised and tested her own recipes and opened Melbourne's Pidapipo: her own gelateria brimming with decadent creations from hand-made ingredients, and chocolate on tap.
Staple flavours include Nutella swirl, salted caramel, and coconut, and then there are enticing seasonal options, such as ricotta and fig, blood orange, and mango, which pop up when the fruits are available. The store has won a cult following, resulting in long queues that are always worth the wait.
In her new book, Pidapipo: Gelato Eight Days a Week, Lisa offers up her wisdom, showing you how to create authentic flavours of gelato, as well as some impressive Italian cakes, desserts and drinks.
With pink gelato encased in a shell of meringue, the raspberry and rose bombe Alaska (pictured) would make for an incredible dinner-party centrepiece, and there are also twists on banoffee pie and tiramisu.
MAKE: Pidapipo Gelato's Banoffee Pie Recipe
Compared to some of the elaborate desserts, some recipes look deceptively simple, such as the creamy scoops of chocolate gelato. Lisa says, however, this was the flavour that took her the longest to perfect, going through many iterations before it gained her mum's seal of approval.
Like the gelateria, the book is beautifully designed, with refreshingly simple photography and adorable illustrations by well-known French artist Jean Jullien.
READ: Contemporary Design Meets House of Chocolates
While Lisa is serious about Italian tradition, she's also intent on constant innovation, so unpredictability is always a key ingredient.
Her book is an ideal Christmas gift for someone looking to take their dessert game to the next level... if you can bear to give it away.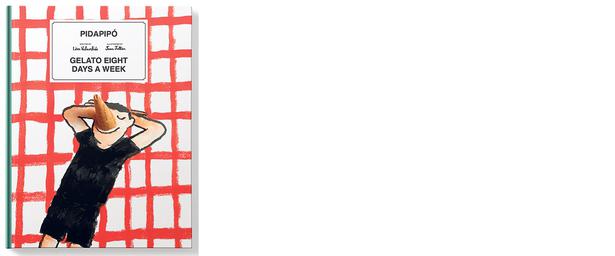 • Pidapipo by Lisa Valmorbida, published by Hardie Grant Books, $45.
Share this: