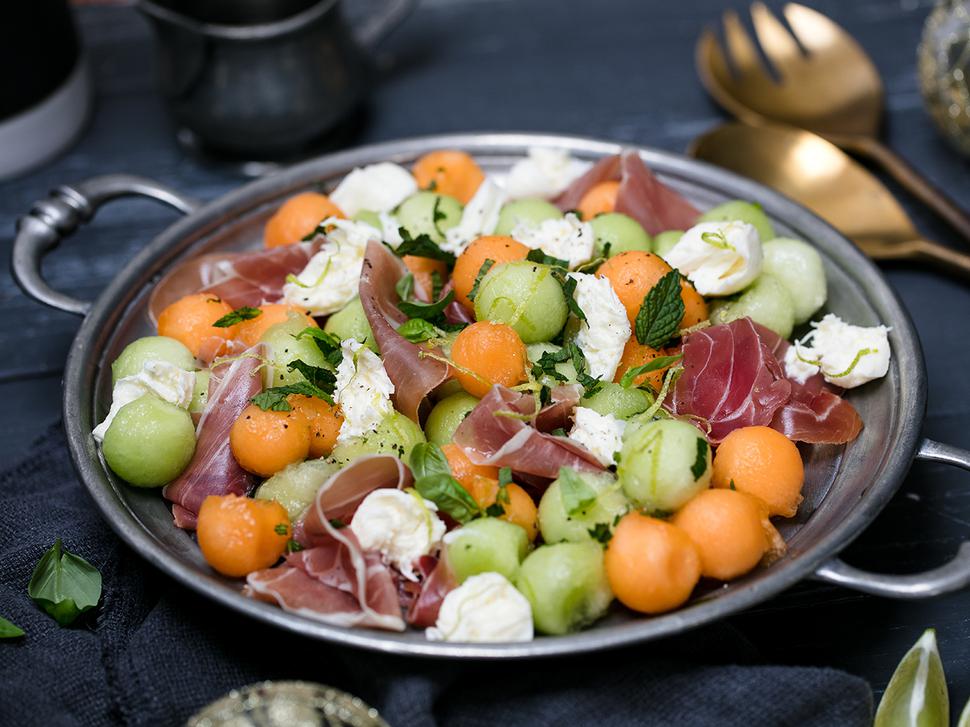 Melon, Prosciutto & Mozzarella Salad
A refreshing starter or side to al fresco dinners in the summer sun
Friday Dec. 1, 2017
Fresh and prepared straight on to the serving platter, this melon ball and prosciutto salad is the perfect accompaniment to any festive meal. I love this salad any time of day. You could serve as a refreshing starter or with barbecued grilled meat.
MELON, PROSCIUTTO AND MOZZARELLA SALAD
Serves 6-8
½ honeydew melon
½ rock melon
8 slices prosciutto, halved
1 ball mozzarella, torn
1 cup mixed shredded mint and basil leaves
To serve: freshly squeezed lime juice
1. Using a melon baller, scoop from the insides of the melons, or cut into even-sized pieces.
2. Place the melon balls, prosciutto, mozzarella, herbs on a platter and squeeze with lime.
Share this:
More Food & Drink / Recipes