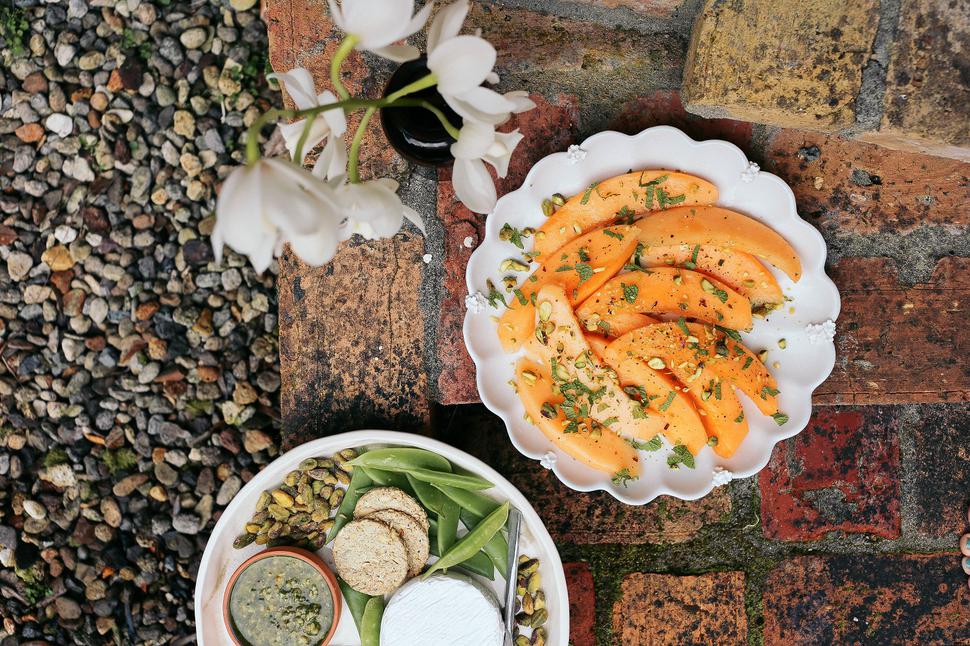 Melon With Mint, Lime & Pink Sea Salt
Try this simple dish as an elegant dessert or the perfect cheese platter accompaniment
Thursday Sept. 19, 2019
This simple dish is perfect for when you're imagining an elegant spring dessert, but can't bear the thought of turning on the oven. The subtle, sweet flavour of melon is accented with a hint of lime and fresh mint. Try adding crushed pistachios to lend a lovely crunch. It's also a fantastic accompaniment to a simple platter of cheese and oat crackers. 
MELON WITH MINT, LIME & PINK SEA SALT RECIPE
Serves 3-4 as a side
Ingredients
½ rockmelon, finely sliced into wedges
A handful fresh mint, finely sliced
Juice of half a lime
Pink sea salt
Cracked pepper
1. Arrange the melon wedges on a serving dish. Squeeze over the lime juice, scatter the mint, and finish with a liberal sprinkle of sea salt and cracked pepper.
Share this: