Festive Fizz? Try The Methode Traditionnelle With Local Roots And A Long Legacy
Founder of local winery No.1 Family Estate, now in its 40th year, Daniel Le Brun moved a hillside to establish his Méthode Traditionnelle in Marlborough
SPONSORED
Friday Dec. 11, 2020
A bottle of bubbles is often close at hand this time of year. There is much to celebrate, and an air of indulgence permeates the festivities. A bottle of premium Cuvée has the power to elevate even the simplest of occasions, such is the magic of its pop-fizz.
Increasingly we're looking close to home for our wine choices, part of our commitment to shopping locally, and this patriotism extends to our choice of Cuvée. New Zealand has been producing its own Méthode Traditionnelle for decades, and one of the leaders of the industry is winemaker Daniel Le Brun.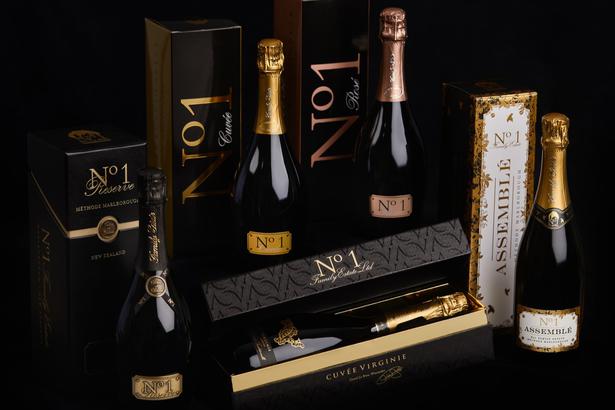 Founder and owner of the family-run No.1 Family Estate, Daniel is considered one of the pioneers of Méthode Traditionnelle in New Zealand, he has been championing the varietal since arriving in Marlborough in 1980.
Attuned to the elements needed for superior wine growing, he saw potential in the dry climate of the region - foresight that is reflected by the booming success of Marlborough's wine industry in decades since.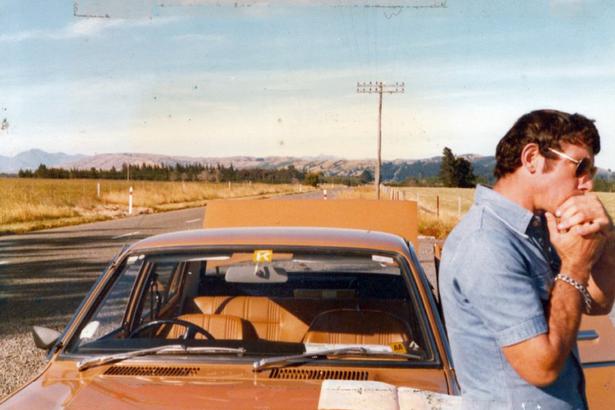 Daniel set up a vineyard in what was then a sheep-focused economy - shifting a hillside to build New Zealand's first underground cellar - and released his first Méthode Traditionnelle in 1985.
He brought with him Gallic expertise and winemaking pedigree dating back to 1684 when his family planted their first vines in Champagne.
A twelfth-generation vigneron from this historic French region, rather than pursue his career in the tradition-steeped French industry (where, as the eldest son he was to take over the family business) Daniel instead chose to be a trailblazer in New Zealand's burgeoning wine scene.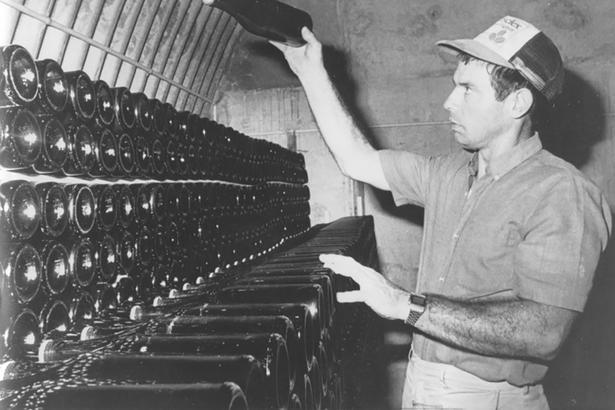 His was the first local Méthode Traditionnelle to be anointed Champion Wine of Show at 1995's Royal Easter Show. In 1996 he and wife Adele sold their initial venture, Cellier Le Brun and the Daniel Le Brun brand, establishing No.1 Family Estate the following year.
A staunchly family business, Daniel and Adele's children Remy and Virginie work alongside them.
Remy, auspiciously born during the Marlborough Wine & Food Festival in 1989, is part of the winemaking team with this father and winery manager Lee Dobson. And it is Virginie who is the namesake of No.1 Family Estate's latest vintage.
Cuvée Virginie 2016 was released in October this year. Daniel considered 2016 an exceptional year for growing and, following his commitment to producing in only the very best circumstances possible, he created this elegant, sentimental wine – handcrafted and hand-picked.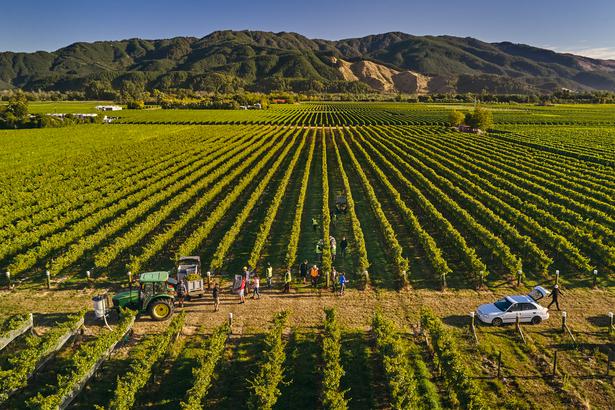 Also sentimental is the milestone it represents, aligning with Daniel's fortieth year of pioneering and crafting Méthode Traditionnelle in Marlborough. It's no small feat, given the both humble beginnings and explosion of the local wine market, it's No.1 Family Estate's commitment to tradition and respect for the fundamentals that are perhaps most inspiring.
A legacy such as this warrants a toast of its own, and given the significance of supporting our local industries, popping a bottle of No.1 Family Estate Méthode Traditionnelle this season feels particularly good.
Share this:
More Food & Drink / Wine & Drink