Miss Changy's Recipe for Kaya Toast
Try this recipe for the traditional Singaporean/Malaysian breakfast of kaya toast by Miss Changy, aka Ruby White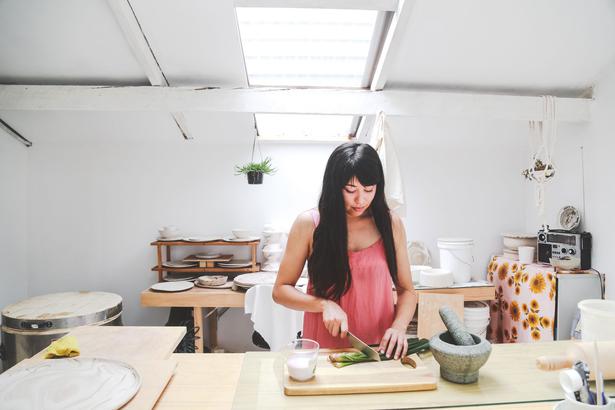 Wednesday April 5, 2017
Forget a soggy bowl of cereal or peanut butter on toast and revolutionise your approach to the first meal of the day with Auckland Council's new breakfast series which kicks off on April 29. As part of the council's Satellites programme, Asian artists from around the world will present their take on breakfast food from their home country, starting with a traditional Singaporean/Malaysian breakfast prepared by Miss Changy, aka Ruby White.
Ruby will make her version of kaya (coconut jam) toast using croissants, served alongside kopi (coffee), and a soft-boiled egg with white pepper and soy sauce, at a pop-up cafe downstairs in the old Sunday School Union building in central Auckland from 9am-11.30am. The venue, at 323 Queen St, will have a hawker centre vibe to provide the full experience.
Guests will have to earn their brekkie though, helping Ruby prepare the eggs ready for the croissants to be dipped in.
This is the second year of the Satellites programme, which features interactive encounters, performances and exhibitions by the city's best Asian artists.
For the full programme, and to buy tickets to Miss Changy's pop-up event ($15), visit Satellites.co.nz
KAYA TOAST RECIPE

Ingredients
1 egg
1 egg yolk
125ml coconut cream
65g sugar
Pinch of salt
4 pandan leaves

Method
1. Blend everything together. Strain.
2. Cook over a double boiler until thickened.
3. Dip buttered toast into mixture and serve.
Share this:
More Food & Drink / Recipes