Missionary's Downfall Frozen Cocktail
Try your hand at this refreshing frozen cocktail created by the founding father of the tiki bar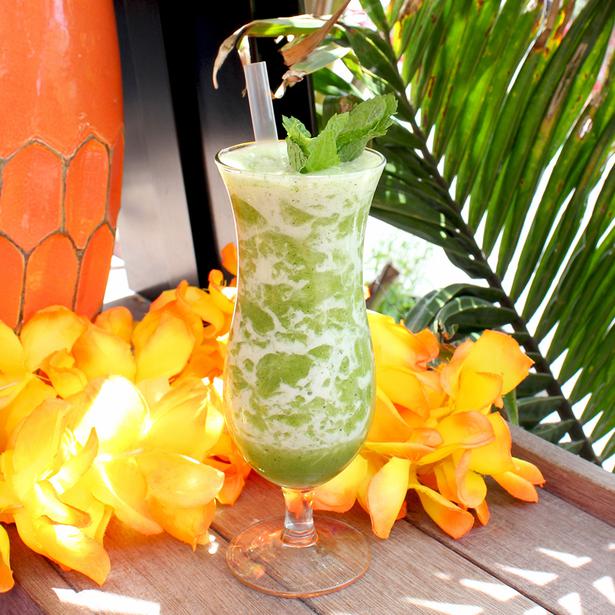 Tuesday Dec. 19, 2017
Madeleine Tate, manager of Britomart tiki bar Talulah, introduced us to the Missionary's Downfall, a classic frozen cocktail recipe.
It was created in the 1940s by Don 'The Beachcomber', the founding father of the original tiki bar, and one of the first people to embrace the 'farm-to-bar' idea of blending fresh herbs and produce into alcoholic drinks.
Herbal, fruity, sweet and refreshing, the Missionary's Downfall is a moreish white rum-based frozen cocktail perfect to sip all summer long.
MISSIONARY'S DOWNFALL 
Makes 1
45ml white rum
20ml peach liqueur or peach brandy
20ml honey syrup
15ml fresh lime juice
A couple of chunks of fresh pineapple
A small handful of mint leaves
A scoop of ice, plus a few more cubes to chill glass
1. Fill a tall glass with ice cubes to keep it cold.
2. Blend all ingredients together in a blender.
3. Tip out ice cubes from glass and pour in the cocktail mixture.
4. Garnish with a sprig of mint leaves and thick straw. 
Share this: