Why The Tennis Is The Place To Be This Summer
Be sure to add the Moët & Chandon's Ice Rocks Lunch to your summer schedule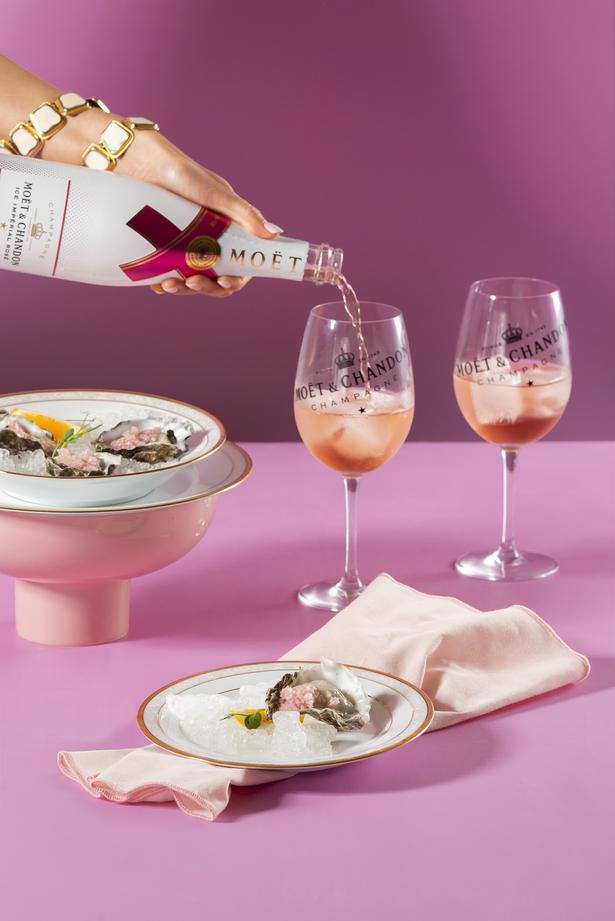 Friday Nov. 29, 2019
Now here's a thought to see you through the end-of-year slog: a summer's day out at the tennis complete with a luxurious long lunch and ice-cold champers.
This dreamy afternoon is on the cards for next year's 2020 ASB Classic, thanks to Moët & Chandon's Ice Rocks Lunch, which takes place in their lounge, located next to the centre courts. Tennis-goers at the lunch will be able to try the new Moët & Chandon Ice Imperial Rosé, a Champagne especially designed to be enjoyed over ice.
READ: How To Be The Best-Dressed At The Tennis
A seafood-inspired menu, featuring oysters and fresh sashimi, will complement the Champagne's fruity and floral notes.
There'll also be a live ice-carving demonstration for keeping Champagne chilled, along with fresh garnishes on offer to customise tipples such as mint, lemon or grapefruit peels, a cucumber peel or a slice of ginger. Attendees are encouraged to don their best tennis whites with pops of pink for the occasion.
• The Moët & Chandon Ice Rocks Lunch is on Saturday, January 11 before the women's semi-finals match. Tickets include a grounds pass for a day of tennis, available from Ticketek.co.nz. The Moët Ice Rocks Lounge (R18+) can be accessed by all tickets and ground passes during the ASB Classic, January 6-18.
Share this:
More Food & Drink / The Latest