Monkfish Recipe with Silverbeet, Coconut and Kumara
Try this tasty and nutricious recipe by Amanda Laird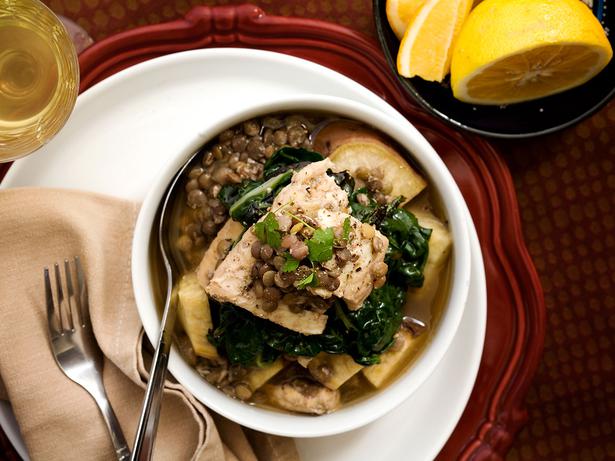 Wednesday Aug. 3, 2011
MONKFISH WITH SILVERBEET, COCONUT AND KUMARA
Serves 4
1 Tbsp butter
1 Tbsp olive oil
1 onion
2 cloves garlic
1 carrot
1 stalk of celery
1 tsp rosemary, chopped
1 x 400 gm tin of lentils, rinsed
3 kumara
1 kg monkfish
1 litre white wine
1 cup cream
salt and freshly ground black pepper
1 bunch silverbeet, sliced
steamed rice
4 Tbsp toasted coconut
1. Turn the slow cooker on to low. Add the butter and olive oil.
2. Finely dice the onion, garlic, carrot, celery and rosemary. Add to the slow cooker along with the lentils.
3. Peel the kumara. Halve and slice. Slice the fish into large pieces and add both to the slowcooker with the wine and the cream. Season.
4. Cook for at least 4 hours.
5. About 15 minutes before serving, add the sliced silverbeet. Put the lid back on and cook until the silverbeet is soft. You can serve the dish with steamed rice and toasted coconut.
Share this:
More Food & Drink / Recipes