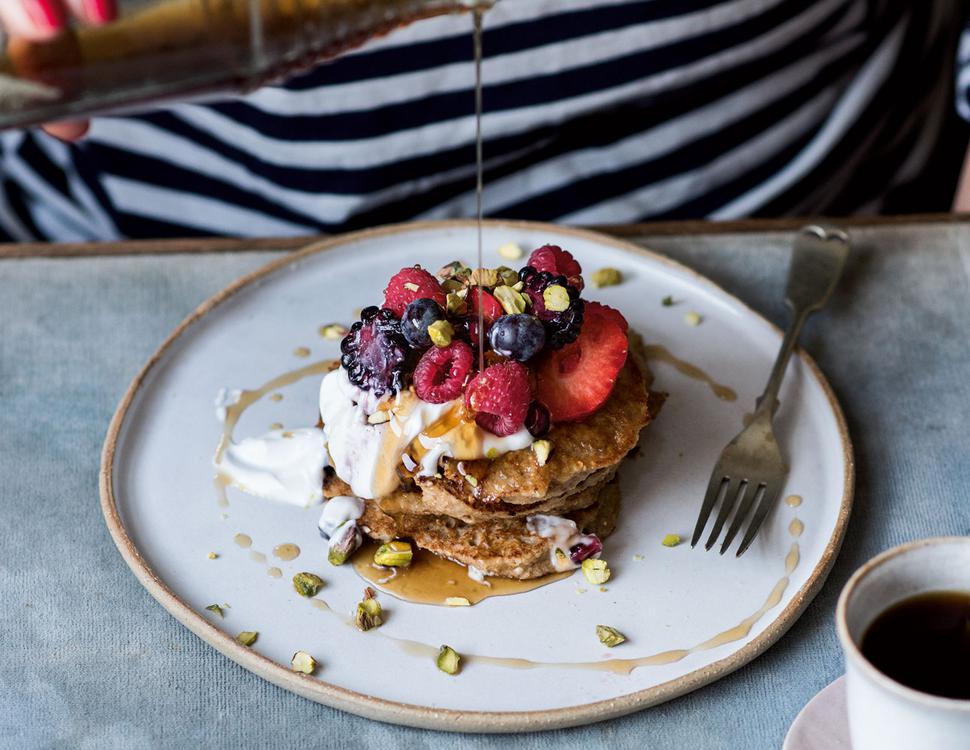 Extra-Special Brunch Ideas For Mother's Day
Because your Mum deserves to be spoiled as soon as she wakes up
Monday May 7, 2018
Perfect Banana Pancakes
Look no further for a delicious and wholesome pancake recipe which uses ripe bananas for substance and a natural sweetness. 
Spiced Pumpkin Pancakes 
Mum will love these spiced pumpkin pancakes, it's a perfect autumnal breakfast dish.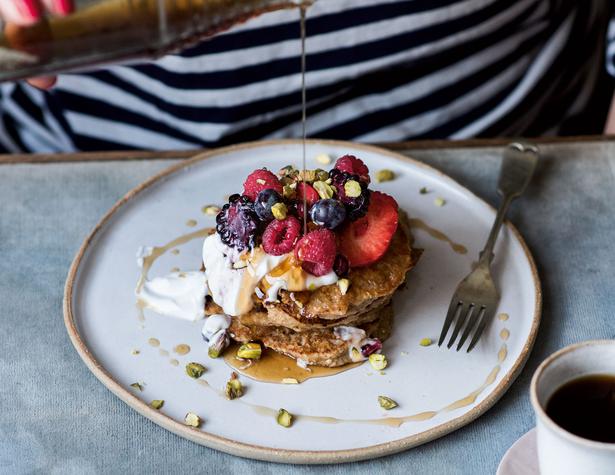 Combine delicious and wholesome with these banana pancakes. Picture / Suppled

Ricotta Scrambled Eggs
This simple recipe makes for a slightly fancier way to enjoy classic scrambled eggs. The addition of ricotta cheese adds a light creaminess to this lovely breakfast dish.

Oven-Roasted Mushrooms on Toast
Don't underestimate the pleasure you get from the simple things in life, like these tasty mushrooms.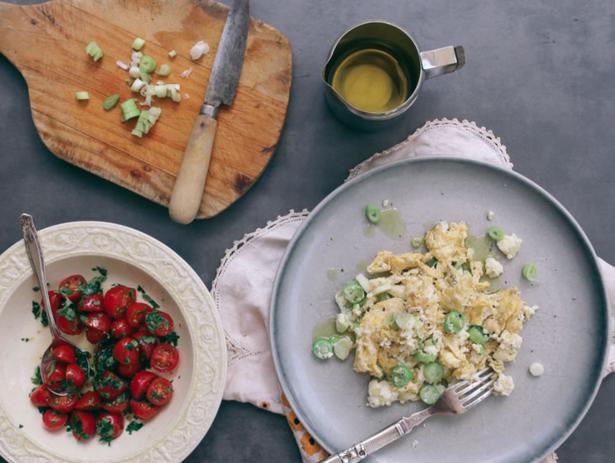 Apple Crumble Bowl with Blackberries
For a comforting option, try this warmed apple crumble bowl with blackberries. 
Maple Roasted Granola Breakfast Bowl with Apricots and Figs
Impress Mum by making homemade maple and coconut oil roasted granola which is made entirely out of seeds, nuts, coconut and dried fruit.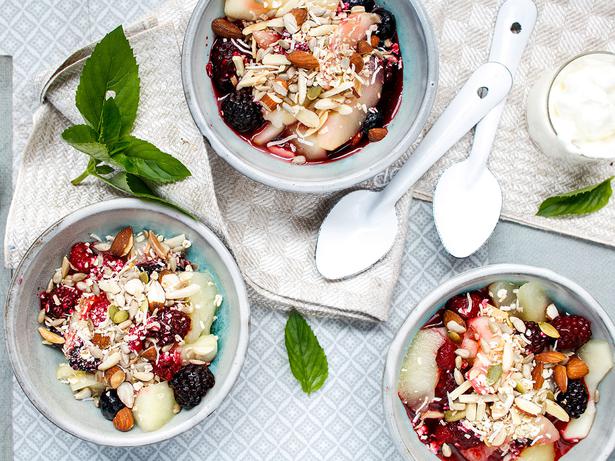 Try this apple crumble bowl for a warming wake-up option. Picture / Babiche Martens

Homemade Baked Beans Recipe with Rosti
Nothing beats homemade baked beans. Make these the day before to allow the flavours to develop, and then serve with crispy fried rosti as a tasty alternative toast.

Ricotta & Tomato Tarts
Creamy ricotta is paired with sweet tomatoes on flaky puff pastry.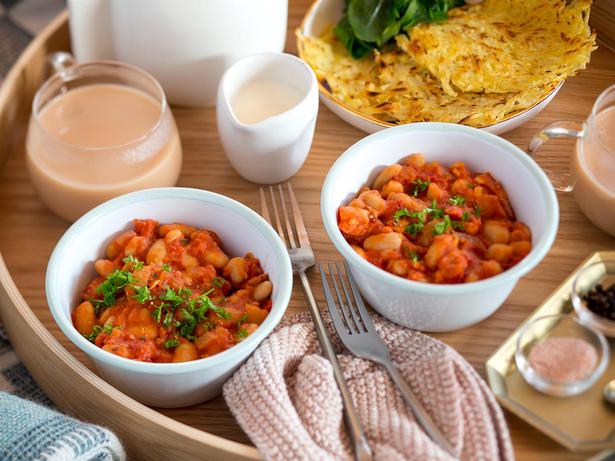 Impress by making delicious homemade baked beans. Picture / Babiche Martens

Waffle Recipe with Poached Tamarillo
Waffles are so addictive when served warm and fresh, with all sorts of delicious sweet or savoury toppings. These ones I have smothered with brown sugar, creme fraiche and poached tamarillos. 

Cinnamon, Oat & Honey Waffles
The classic waffle gets a wholesome spin, using simple and nourishing ingredients and natural sweetness comes from honey, vanilla bean and a touch of cinnamon.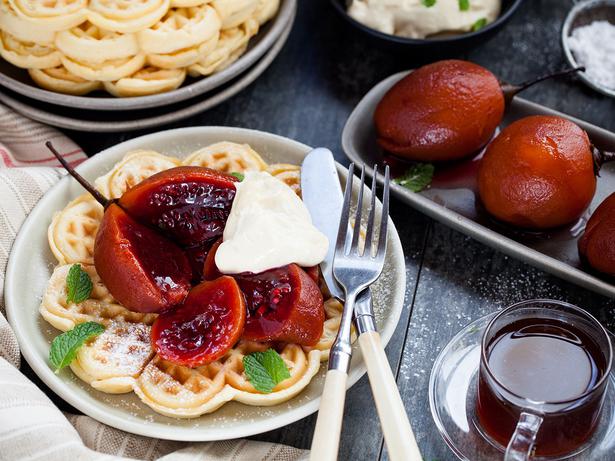 Eggs Benedict 
For a classic cafe-style dish you can easily make at home, this egg bennie is it. It is served with a deliciously creamy bearnaise sauce, that will impress your Mum.
Tasty Bean Smash With Lemon & Feta
Transform poached eggs with this tasty smash served on field mushrooms.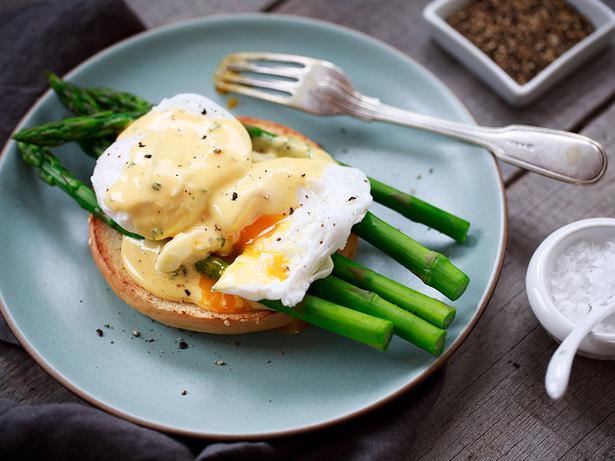 Serve up a cafe-worthy eggs Benedict at home. Picture / Babiche Martens

Ricotta, Passionfruit Curd on Fruit Toast
Homemade ricotta and passionfruit curd served on scrummy fruit toast will keep you in the good books. 

Homemade Crumpets
What could be more impressive than making Mum these fluffy homemade crumpets? Best served warm with lashings of butter, honey, jam or cream.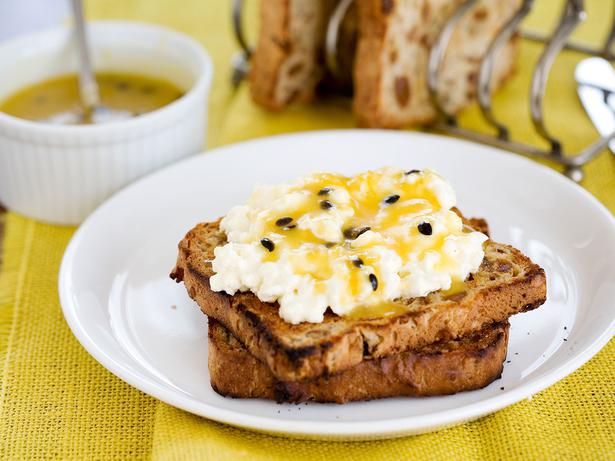 Haloumi, Spinach & Dill Fritters with Greek Yoghurt
Try this tasty recipe for halloumi fritters for a virtuous breakfast for Mum, packed with spinach and dill, and served with Greek yoghurt.
Buckwheat Crepes with Rhubarb, Ginger & Honey Compote 
A sweet and tangy compote spread generously over buckwheat crepes are a blissful start to Mother's Day.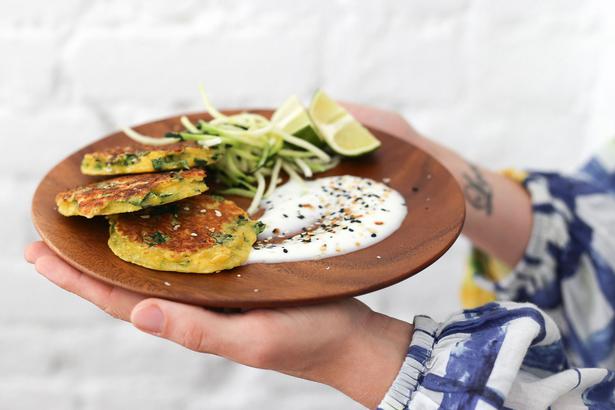 Classic French Toast
Treat Mum with this time-honoured breakfast. Finish the French toast with mascarpone and chopped pistachio for a subtle twist to a classic breakfast.
Orange & Cinnamon Muffins
Whole oranges are whizzed up in this incredibly simple sweet muffin recipe, and nicely complemented with the addition of ground cinnamon.
Spanish Scrambled Eggs
When combined with wasabi and smoked paprika mayo, these scrambled eggs really shine.
Share this:
More Food & Drink / Recipes