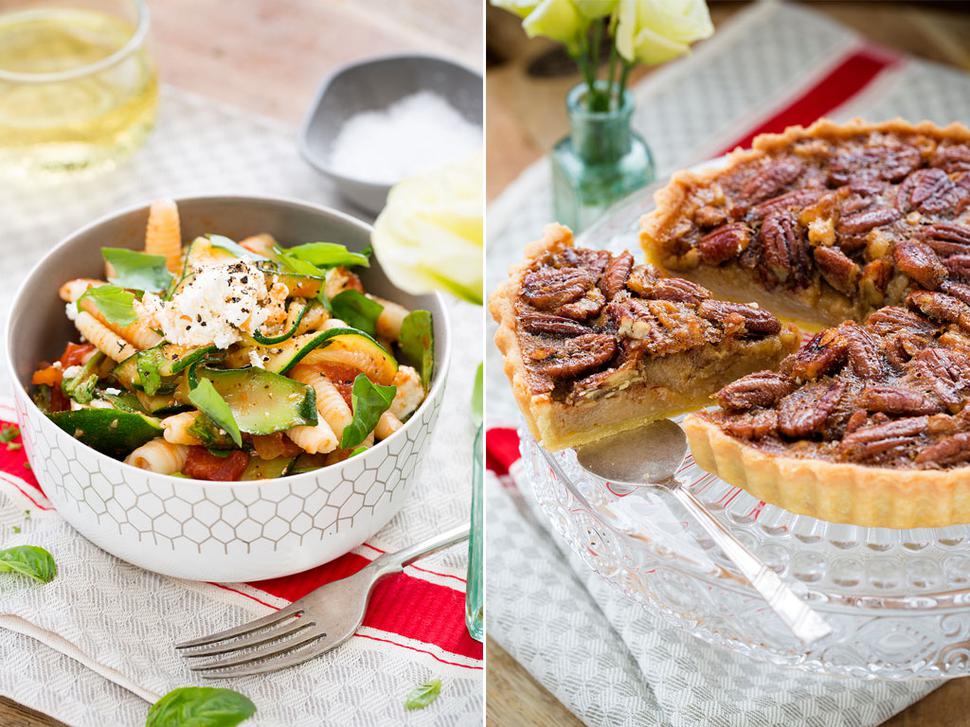 Recipes for Mother's Day
Show your love with a meal that's home-made and hearty
Friday May 8, 2015
Over the years I have enjoyed toast and tea in bed on Mother's Day, carefully picked flowers — and weeds — from the garden, and beautiful handmade cards that bring a tear to the eye. One of the nicest surprises of all is coming home to find dinner prepared, the table set and a wonderful aroma filling the house. (Even better is when the dishes are all done at the end of the meal as well).
Pasta is one of those foods that can be made into an impressive meal — like this courgette and rocket dish — in minutes. The tomato sauce can be made well ahead of time and stored in the fridge, which just leaves a little last-minute cooking and then dinner is served.
Everyone loves a good chicken pie and this one is extra delicious. It is pastry-free and comes with a tasty kumara and potato mash topping. I have thickened the filling with just a little cornflour to ensure it doesn't get too stodgy, as there is nothing worse than thick, gloopy pie filling.
Mix it up with other herbs if you have them. Tarragon complements chicken beautifully, as does dill. With no butter in the filling, you may want to make it a little richer by making the liquid half cream, half milk. I've made individual dishes, but one big pie is just as easy. Serve with a winter coleslaw or hot vegetables.
A maple and pecan tart is always a favourite. Maple syrup adds a dark richness and works beautifully with the texture of the nuts and pastry. Again, this can be made ahead of time and either reheated until just warm or served cold. This dessert demands a blob of whipped cream with it, and is delicious served with a strong black coffee.
Cooking a simple dinner for your mother to celebrate the wonderful part she plays in your life is easy to do and will be gratefully received.

Recipes:
Share this:
More Food & Drink / Recipes