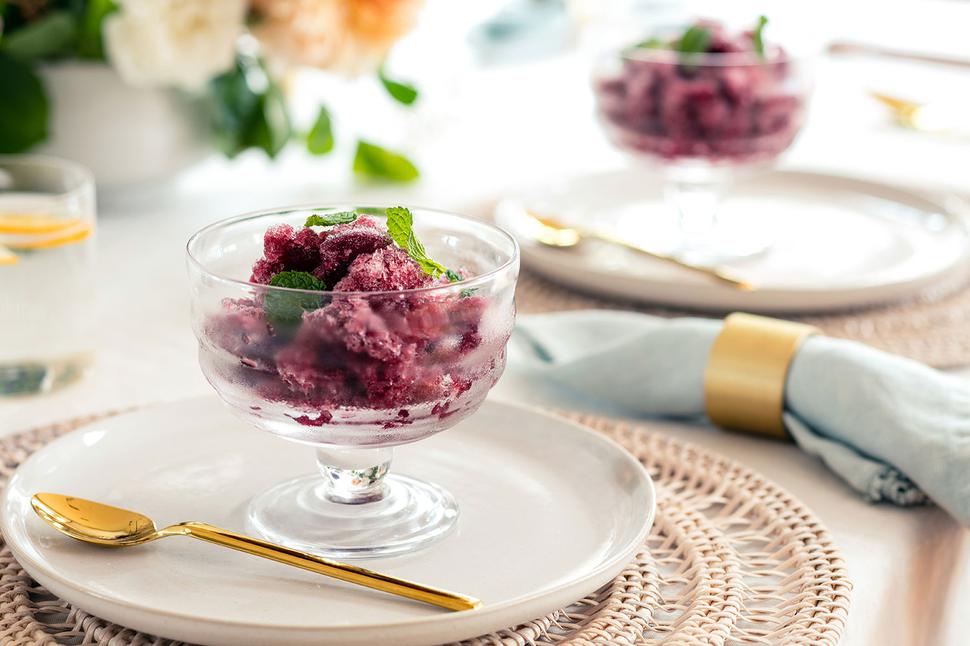 Mulled Wine Granita
Hot summer days call for icy desserts with a refreshing kick
Friday Nov. 30, 2018
When you think of mulled wine, it's usually associated with cold winter nights or apres-ski. In this recipe, I have frozen it and transformed it into a granita, perfect for summer weather. Served in mini glasses, it is a delicious palate cleanser between courses, or serve it as a light dessert.
MULLED WINE GRANITA RECIPE 
Serves 10
1 bottle red wine
1/2 cup sugar
1 stick cinnamon
4 whole cloves
Peel from 1 orange
1 star anise
1. Into a medium-sized pot place the red wine, sugar, cinnamon stick, cloves, orange peel and star anise. Slowly bring to a simmer stirring until the sugar has dissolved.
2. Strain liquid, then pour into a shallow dish that can go into the freezer. Freeze for five or six hours or overnight.
3. Remove from the freezer and using a fork scrape the granita towards you to create the icy goodness. Refreeze until ready to serve.
4. Serve in pretty glasses as dessert or a little between courses as a palate cleanser.
Share this:
More Food & Drink / Recipes