SPONSORED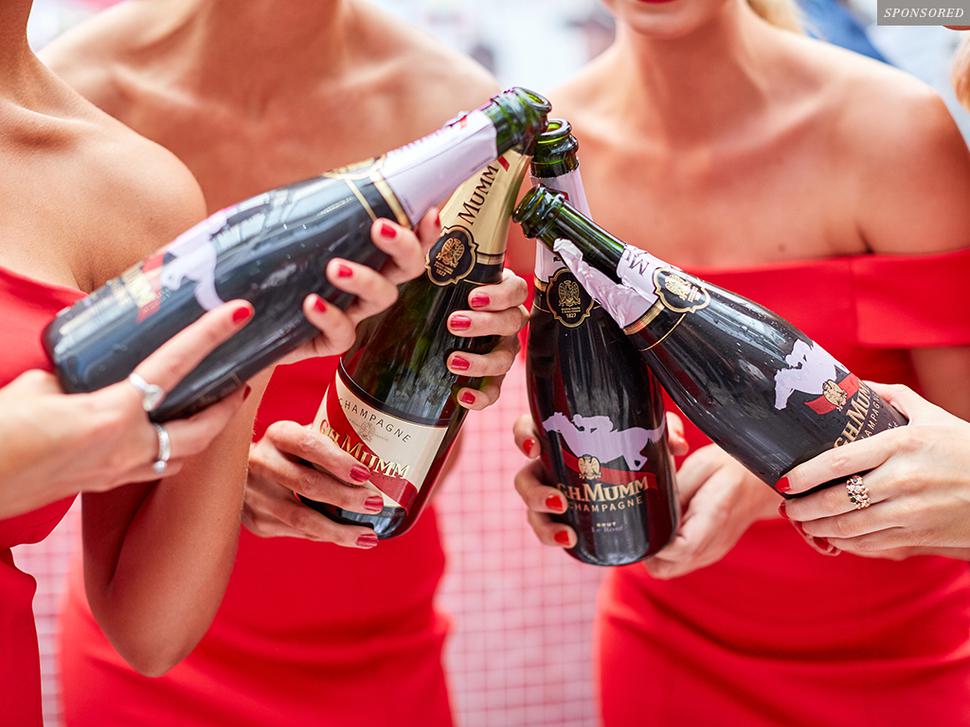 Mumm Rosé Champagne to Lead the Field at Auckland Cup Week
Monday Feb. 22, 2016
Nothing says summer quite like a chilled glass of pretty pink rosé — add the words "Champagne" and "races" to that mix and you pretty much have a perfect day out. Add "beach club" and things have just gone to a whole new level.
Racegoers at this year's Auckland Cup Week will have the opportunity to experience all of the above at Champagne Mumm's Mumm Racing Village, where its premium rosé Champagne, Mumm Rosé, will play a leading role.
Champagne Mumm, the official Champagne partner of Auckland Racing Club, is the force behind "Club de Plage" which will be found on the banks of Ellerslie Racecourse during Cup Week. Inspired by the exclusive prestigious beach resorts of Europe, the standalone village will feature its own Champagne bar, food and entertainment, and much like those European beach clubs, will be the place to be seen over the two events — Vodafone Derby Day on March 4 and Barfoot and Thompson Auckland Cup Day on March 11. More than 1000 people are expected to drop in, where they'll enjoy music from the likes of Sweet Mix Kids and the Jupiter Project alongside gourmet food and beverages.
The Mumm will, of course, be flowing, with three Champagne Mumm libations on offer: Mumm Cordon Rouge, an exclusive Mumm Champagne cocktail and Mumm Rosé.
The Champagne house's Chef de Caves, Didier Mariotti — visiting here from France — will be joined by its ambassador for New Zealand, Mathilde Laborde, who is particularly excited about the global resurgence of rosé Champagne, and says this part of the world is bang on trend.
"Generally there is a trend toward light and fresh drinks in New Zealand," she says. "Mumm Rosé, with its appealing salmon colour and its delicate fruity notes, is definitely answering this trend."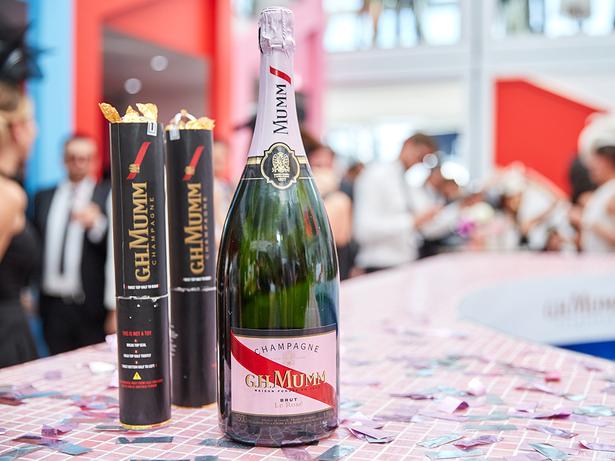 Upon drinking, the Champagne's aromas — fruits of the forest and pink grapefruit with hints of red berries — gives way to caramelised vanilla, providing a "lively, dynamic" drop, with an elegant and subtle freshness.
Best served chilled as an aperitif, like Mumm Cordon Rouge, the rosé cuvée is blended from 77 crus. Pinot noir is the dominant grape variety at 60 percent, followed by chardonnay (22 per cent) and pinot meunier (18 per cent).
Champagne Mumm has had an association with podium and celebration moments since 1827, Mathilde explains, so the luxury brand is a natural fit with such a high-end sporting event. But, she says, over the years she's noticed it's no longer a drop just for special occasions — people are treating themselves more regularly and buying Champagne for their own pleasure.
It will be a true Mumm experience for guests, with Didier's duties including the opening of a 15 litre Nebuchadnezzar bottle of Mumm Cordon Rouge, and guests able to take part in other surprising and delightful Mumm moments
Mumm Racing Village, Ellerslie Racecourse, Auckland Cup Week
Ticket prices: Vodafone Derby Day, March 4, from $85; Barfoot and Thompson Auckland Cup Day, March 11, from $175
For more information, visit Ellerslie.co.nz
Click here to enter for your chance to win two tickets to Champagne Mumm's Mumm Racing Village
Share this: