Mushroom and Spinach Tarts Recipe
For a starter, try these dainty mushroom tarts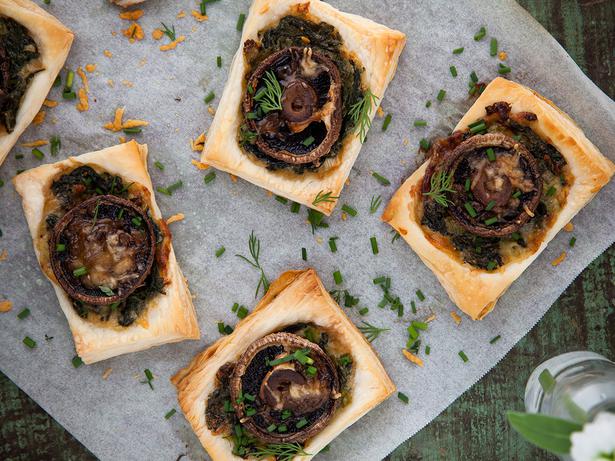 Thursday June 16, 2016
For a starter, try these dainty mushroom tarts. Have the pastry pre-rolled and the filling ready to spoon on top before you whip them into the oven for 20 minutes.

MUSHROOM AND SPINACH TARTS RECIPE
Makes 6
• 200g puff pastry
• 100g spinach
• 1 clove garlic
• ¼ cup fresh chopped chives and dill
• 20g crumbled feta
• 1 tsp lemon zest
• Salt and freshly ground pepper
• 6 Portobello mushrooms
• Olive oil to drizzle
• Chives and dill to garnish
1. Preheat oven to 200.
2. Roll the pastry on a lightly floured board. Cut six squares that will fit your mushrooms and leave a 1cm border around each one. Place your six squares on to a baking tray.
3. Wilt and cool the spinach. Add the garlic, herbs, feta, lemon, salt and pepper.
4. On the base of each square divide the spinach mixture, leaving a 1cm border. Place a mushroom on the top of each square. Drizzle with olive oil. Place into the oven for 20 minutes until the mushrooms are cooked and the pastry puffed.
5. Serve hot, sprinkled with extra herbs.
Share this:
More Food & Drink / Recipes