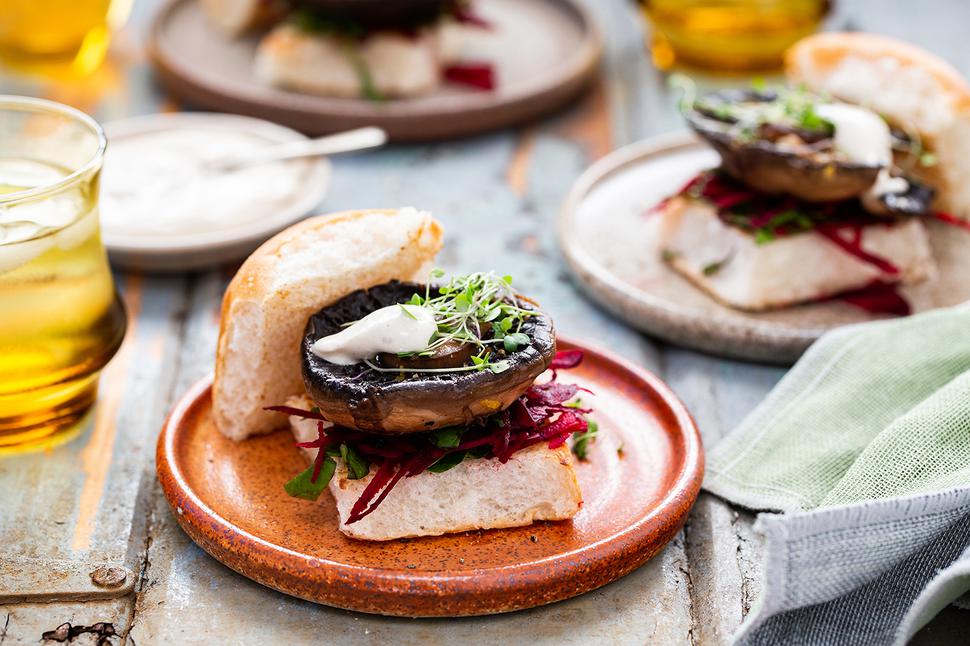 Mushroom & Beetroot Sliders
Even the most devoted of carnivores will love these flavourful burgers
Saturday Aug. 7, 2021
Mushrooms are a great alternative to meat, adding a lot of depth and flavour to a dish. They're also very quick to prepare, which is always a bonus. I don't peel mushrooms as the skins are just as tasty.
MUSHROOM AND BEETROOT SLIDERS RECIPE
Makes 8
1 Tbsp butter
1 Tbsp oil
2 cloves garlic, chopped
8 medium-sized meadow mushrooms
2 tsp chopped fresh thyme
1 cup grated fresh beetroot
1 cup shredded spinach
8 slider buns, toasted
½ cup microgreens
Dressing
1 Tbsp tahini
½ cup yoghurt
2 Tbsp lemon juice
1. In a large frying pan heat the butter and oil. Add the garlic, cooking for 2 minutes. Place the mushrooms into the pan bottom side down, sprinkle with thyme, and cook for 3-4 minutes or until lightly browned. Turn and cook for a further 3-4 minutes. Remove and set aside.
2. Combine the dressing ingredients in a small bowl. Place the beetroot and spinach into a bowl and toss with the dressing.
3. Serve the sliders warm with vegetables on the base and a mushroom and a few microgreens on the top.
Share this: