My Summer: Al Brown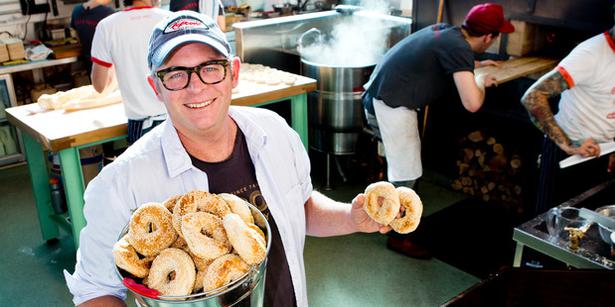 Sunday Dec. 22, 2013
It's been Al Brown's year, having opened two very popular foodie spots: Best Ugly Bagels in April and Federal Delicatessen in October. His well-deserved break will involve snow, sun and family, with trips overseas planned before heading home to check out some other new eateries that have opened this year. Brown shares with us what he'll be making, reading, trying and more.
Where I'm Going:
The family is off to Colorado for a white Christmas and 10 days of skiing, then off to Mexico for some summer, too! I haven't had a holiday in 18 months, and last summer we were moving from Wellington to Auckland so we really didn't have a summer holiday, so I promised my teenage daughters this trip back then - a carrot, if you like. We're thrilled!
Where I'm Eating:
We're stopping off in San Francisco for two days on our way over, so I'm looking forward to going back State Bird Provisions - it's fabulous. No dots, no fine dining, just great food in a great environment. And in Mexico . . . well, you can't go wrong. Back home I'm looking forward to going to Orphans Kitchen and Ostro; I haven't managed to get to either yet.
Where I'm Drinking:
Lots of alcohol! Since opening The Fed I've become a fan of Six Barrel Sodas and I like to mix them with vodka or gin and some fruit for a great cocktail. And I'll be drinking Pimm's, too, because that's a tradition I grew up with. I tend not to go out for a drink because home time is so rare anyway.
What I'm Wearing:
In Colorado, I guess it'll be a powder suit, and budgie smugglers for the Mexican leg of our holiday. Ha ha.
What I'm Reading:
I'll pick up some trash at the airport on my way out, as well as taking something by A. A. Gill. He's great and I just spent four days with him on the Murray River - highly entertaining. Back home, I can't wait to read my copy of Coast by Bruce Ansley and Jane Ussher - it's a beautiful book and it looks like a great read.
What I'm Making:
Classic lobster rolls - soft buns, must be warmed through, then stuffed with plenty of lobster, super-chilled iceberg lettuce, mayo made with Highlander sweetened condensed milk and vinegar. Dreamy.
My summer must-have:
Shade - I enjoy a warm summer but not direct sunshine, so I find a shady spot wherever I go. The other essential for me is to be able to plot my next fishing trip. When we're fishing, we go mental!
Something new I want to try this summer:
I'd like to give kite surfing a try. I saw a guy who was as big as me and he seemed to be okay, so I'm keen to give it a go. Summer: play safe, don't freeze your fish and enjoy yourself.
Share this: