My Weekend: Jordan Rondel
Jordan Rondel, aka The Caker, shares a few of her favourite weekend hangouts.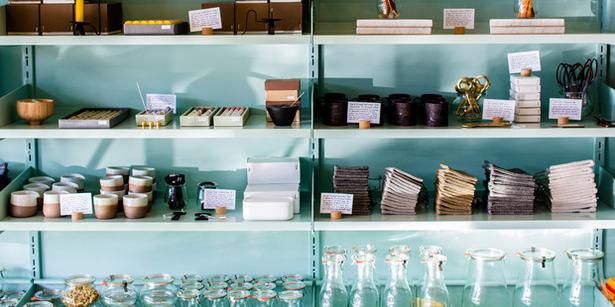 Friday May 9, 2014
Queen of cakes, Jordan Rondel is the baker behind The Caker. What started out as a hobby, baking decadent and mostly organic cakes soon grew into a book deal, a devoted clientele and a new premises that opens on K Rd on Monday, offering a selection of cakes and serving as a "by appointment" space for special occasions or intimate baking workshops.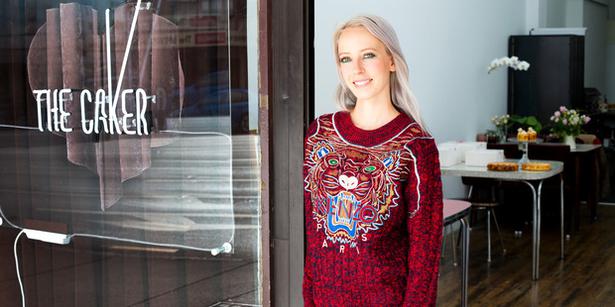 When Rondel's not tearing through recipes she loves sifting through homeware shops and indulging in a glass of mulled wine. Take a look at what she likes to do on her weekend.

Buying ... I love homeware, so I'm always eyeing everything up at Tessuti, Simon James Concept Store, Everyday Needs and Flotsam and Jetsam. I don't often shop for clothes in New Zealand, but when I do I'll normally go to K Rd to check outChildren of Vision and the second-hand shops.

Foodie essentials ... I basically live at Farro Fresh Grey Lynn.
The produce there is fantastic. I buy a lot of flowers from Bhana Brothers, and hop to Harvest Wholefoods for my organics. All my other main ingredients are ordered in bulk.

Mornings ... It's always a bit of a treat to go out for breakfast. I love Freds and Dizengoff on Ponsonby Rd, and I'm a sucker for a freshly baked croissant, so when this is a necessity I'll go to La Boulange.

Road tripping ... I love driving to Bethells and doing the sand dune walk. I love the way the air smells out there and the sense of freedom you get from usually being the only one in an almost dessert-like landscape. It's beautiful.

Discovering ... I recently discovered Janken on Jervois Rd. It's the most delicious and wholesome Japanese food I've had in a long time. The lunch menu is particularly good, and very reasonably priced.

Dining... I adore Coco's Cantina and normally go for the sustainable seafood of the day. Conch is another favourite for their beef arepas, and you'll often find me atLittle Bird getting my green juice or smoothie fix. The Lucky Taco truck do the best tacos in Auckland, and Northcote's Engine Room tops my list of favourite restaurants.

Night brings ... Now that it's colder I love to go to Golden Dawn for a glass of mulled wine. Saturdays are the only days I have a bit of time to indulge in cooking, so I'll often cook dinner and then watch a movie at home.
Share this: