My Weekend: Michael Meredith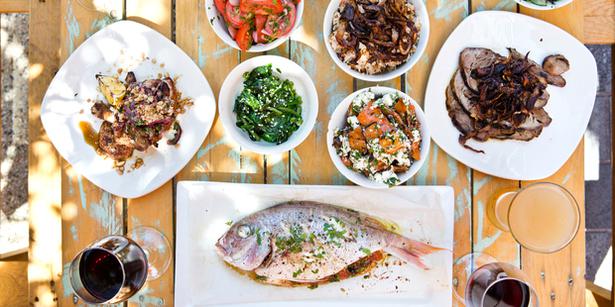 Friday April 18, 2014
When chef Michael Meredith doesn't have too much on his plate running his popular namesake restaurant, he loves checking out what else is happening in Auckland's bustling hospitality scene. He shares what he likes to get up to on his weekends.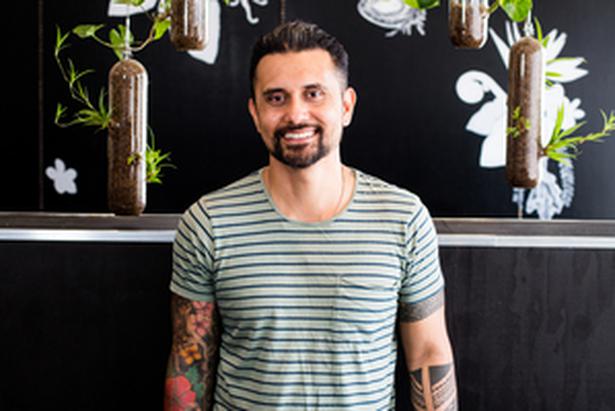 • Meredith's, 365 Dominion Rd, Mount Eden, ph (09) 623 3140 

Mornings... For breakfast, a green detox juice and toasted sprouted Carter's bread with mushrooms at Little Bird in Kingland.
• Little Bird Unbakery, 385 New North Rd, Kingsland, ph (09) 550 7377

Dining ...Weekend dining's always at the local restaurants for me. Cazador has a great outdoor area with a delicious bar menu but it's the game offering that I enjoy such as poussin hearts or wild boar belly. Coco's Cantina or Ima for a lunch, and for an early Sunday I like to go to Twisted Tomato.
• Cazador, 854 Dominion Rd, ph (09) 620 8730
• Coco's Cantina, 376 K Rd, ph (09) 300 7582
• Ima, 57 Fort St, ph (09) 300 7252
• Twisted Tomato, 149 Pt Chevalier Rd, ph (09) 845 2235

Trying ...I'm going to spend time at Great Barrier Island. I have never been there, but I'm working with Tourism NZ so I'm looking forward to being in a different environment and enjoying the surroundings.
I also love a great burger so can't wait to try the new addition to Ponsonby Central, Burger Burger.

Relaxing ... Always great to go for a few hours' walk in the Waitakere Ranges; spending time in nature is a great way for me to unwind and relax.

Drinking ...Will be going for a drink at Golden Dawn and Mea Culpa. Maybe for a Sunday-afternoon beer at the Gypsy Tea room or even The Tasting Shed, too.
• Golden Dawn, 134 Ponsonby Rd, ph (09) 376 9929
• Mea Culpa, 3/175 Ponsonby Rd, ph (09) 376 4460
• Gypsy Tea Room. 455 Richmond Rd, Grey Lynn, ph (09) 361 6970
• The Tasting Shed, 609 State Highway 16, Kumeu, ph (09) 412 6454 

Loving ... I love a good patisserie and nothing beats Vaniye in Parnell, which has some of the best in New Zealand. For some great Indian takeaway, try Paradise in Sandringham and make sure you get a few chicken lolly pops.
• Vaniye, 1/7 Windsor St, Parnell, ph (09) 307 0839
• Paradise, 591 Sandringham Rd, ph (09) 845 1144 

Favourite place...There are some great outdoor activities that you can do out West such as fruit-picking and some foraging, if you are into that. In central Auckland I enjoy the One Tree Hill park: such a great spot to walk, lots of quiet spots for picnics and a great view of Auckland from the top.

Anticipating ...The Hawaiian Food Festival. Looking forward to using some local ingredients there with some Kiwi influence, and taking the kitchen team as a food trip.
• Hawaii Food and Wine Festival, August 29 to September 7
Share this: