Nancy Silverton's Love of Italian Cuisine
Nancy Silverton is often referred to as the godmother of Californian food - and is coming Auckland Restaurant Month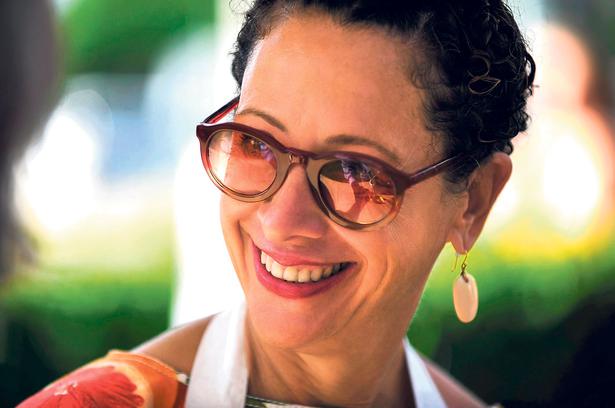 Wednesday July 13, 2016
You could be forgiven for thinking Nancy Silverton learned her famous bread-making skills from a gesticulating nonna in a rustic Tuscan kitchen. Almost everything about the chef, baker and restaurateur's food empire screams Italy.
Osteria Mozza, the LA and Singapore restaurant she co-owns with restaurateurs Mario Batali and Joe Bastianich has its own mozzarella bar and a pizzeria next door. Her cookbooks feature autentico recipes for ciabatta, ravioli and butterscotch budino. She has a gourmet line of gelatos. And she's famous for pioneering a cuisine dubbed
Cal-Ital, first through her artisanal breads at Los Angeles' La Brea Bakery, and later at her reputed Californian restaurant Campanile. When she cooks at Soul Bar & Bistro for Auckland Restaurant Month's A Taste of Osteria Mozza, she'll showcase the skills that saw her receive the prestigious James Beard Foundation Outstanding Chef Award in 2014.
Yet this fan of Italian food is a native Californian, who learned her craft at the French Cordon Bleu cooking school in London.
"What drew my attention to cooking was the French side but I was definitely all about Californian ingredients from the beginning," she says, on the line from her summer home in Umbria, the green heart of Italy bordering Tuscany that she's visited for 16 years.
Her path to gluten glory began when Wolfgang Puck hired her as his head pastry chef at Spago. Puck was carving a name for himself in the US for his simply prepared, upmarket food; he was one of the first "serious restaurateurs", says Nancy, to put pizza on the menu. A trip to Italy impressed upon her its simple, flavourful food, something she vowed to bring back to the US, despite the produce being somewhat limited in comparison.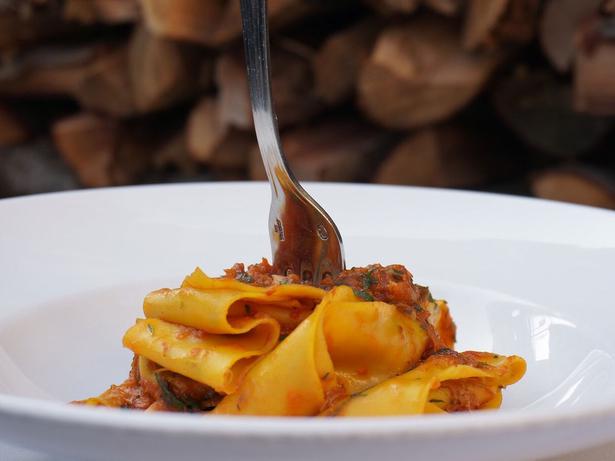 "It is hard to overstate Campanile's contributions to American cooking," writes US food critic Jonathan Gold, who points out that it reinterpreted classic dishes with first-rate ingredients and "chefly virtuosity".
Inspired by a sourdough she once tasted in Paris, Nancy's bakery La Brea also hit the spot. Bread options in LA were not particularly adventurous then, so her rustic olive-herb, chocolate sour cherry and red pepper scallion varieties stood out a mile, as did her custard brioche, buttery croissants and danishes. There's no magic secret to baking, she says, but for the crustiest, tastiest bread she uses a wild yeast starter for a complex, flavoursome result.
"The bread world has changed so much. Bakers are really paying attention to where they're sourcing their wheat, it's a revolution. Now people are concerned about eating grains, about using less refined flours, the strain of their yeast, using local wheats and using old strains of wheats."
Her next big project is a store market called Eataly. It opened years ago in Torino and has since partnered with American investors who've brought it, with much success, to New York and Sao Paulo. Next year it'll be in LA, and Nancy will be in charge of the restaurant arm of the operation.
These days though, customers can find her in the restaurant's central mozzarella bar, assembling dishes such as Bufala Mozzarella & Salame Salad. The idea to base the restaurant around cheese was inspired by a memorable lunch she put on at her house in Umbria years ago. The spread was simple but delicious: the Italian cheese the star, alongside sides of roasted tomatoes, confit garlic, spreads, marinated olives and grilled breads. That lunch, in turn, was inspired by a mozzarella bar in Rome "which is like a sushi bar but with cheese".
"The mozzarella bar is where I always want to be these days, not behind the stoves sauteeing and grilling. I think it's comforting and inspirational for people to come in and see me working."
Whereas Campanile was a Californian's interpretation of Italian cuisine, Osteria Mozza is "so much more Italian than American," says Nancy, paying credit to her Italian business partners. The restaurant dishes are traditional but creative: calf's brain ravioli and veal breast straccotto with funghi misti both feature on the menu.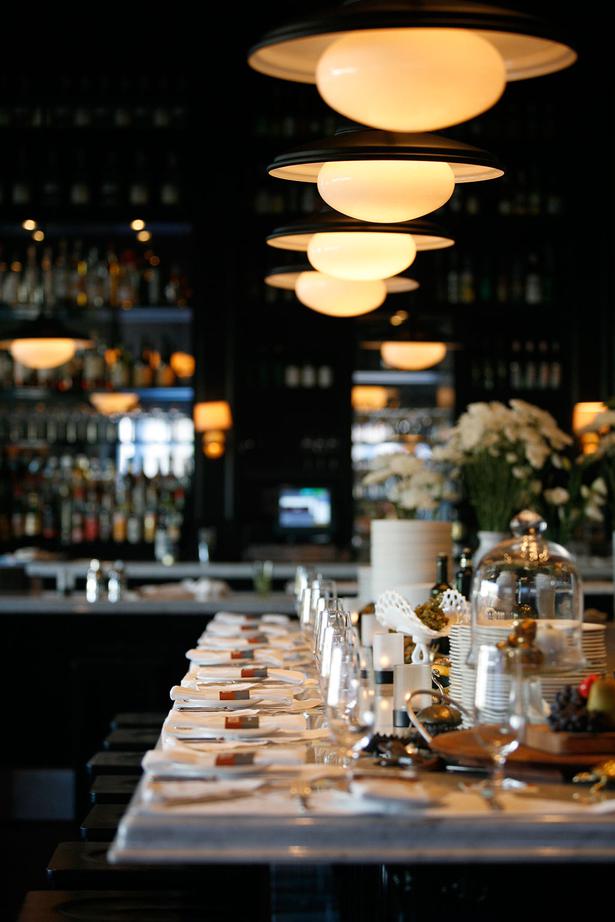 "We use very traditional techniques, and definitely Italian flavours. If you go to restaurants all over Italy, you'll find that Italians use a lot of ginger and Asian spices. They're starting to introduce interesting flavours into their cuisine. In most of my food I'll use olives, anchovies, a lot of capers, garlic — very strong flavours but very basic ingredients."
• Nancy Silverton cooks at Auckland Restaurant Month's A Taste of Osteria Mozza, Soul Bar & Bistro, Viaduct, August 31 from 6pm. Tickets include canapes, four shared courses and matching wines. $220 from iTicket.co.nz

RESTAURANT MONTH ON A BUDGET
Even if you're waiting for pay day to roll around, there's some great foodie fun to be had this Restaurant Month.
Auckland's most colourful dining event, Street Eats is on at Queens Wharf again on Saturday, August 6. More than 80 different dishes from street food-loving cuisines will be on offer, with most under $10. Entry is $5 and kids get free entry with their parents. If you have an American Express card, you can get in free (see the Heart of the City website for details).
Auckland Art Gallery is screening Monterey, a documentary showing the journey of an Auckland couple launching a new café and the challenges they face on Sunday, August 7. Get in early as it's first in, best seated.
Fisher & Paykel's Social Kitchen Theatre pop-up in Britomart from August 19-21 is packed with inspiring culinary experiences – and many are free. Pick up Japanese fusion taco-making tips from the experts at Fukuko, learn smoothie secrets from the wholefoods masters at Misters Real Food and get ideas about what to do with the fresh market produce you've just picked up from the Farmers Market from the chefs from Ima or Lucky Buddha.
• For all of the details, go to heartofthecity.co.nz
Share this:
More Food & Drink / Features & Profiles