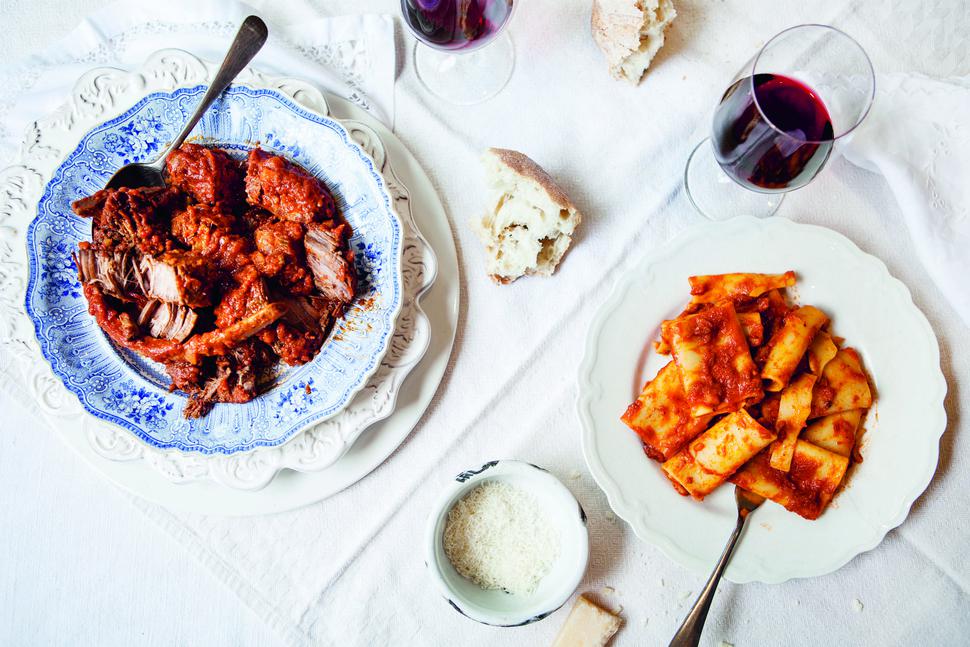 Comforting Neapolitan Ragu
Go all out with this authentic, slow-cooked Italian recipe from 'The Long and Short of Pasta'
Wednesday June 6, 2018
All Neapolitan mammas have their own recipe for this intense, rich sauce. In fact it is more of a stew than a sauce as it contains roughly cut cubes or whole pieces of beef, often pork ribs and sometimes sausages. When the sauce is cooked, the tomato is spooned off from the meat and eaten with pasta for a first course, while the meat is served as a main course with vegetables.
Old cookbooks dictate that ragù should be cooked for a whole day and many cooks still do this, which results in a glorious beefy tomato sauce. It is for this reason that the quantity of canned tomatoes is huge as they reduce during cooking. Many Amalfitani originate from Naples and have never had any reason to change the recipe. Ours is from our Neapolitan sous-chef Marco di Simone, who got it from his mother, who in turn got it from hers.
A soffritto is a lightly fried mixture of vegetables, usually carrots, celery and onions, used as a base for ragù, stews and soups, providing a little sweetness to counteract the acidity of the tomatoes. The vegetables can be chopped by hand or very briefly whizzed in a food processor.

NEAPOLITAN RAGU
Serves 8–10
Ingredients
200ml (scant 1 cup) extra-virgin olive oil
3 large carrots, finely chopped
1 large white onion, finely chopped
3 celery stalks, finely chopped
4 bay leaves
3 large garlic cloves, lightly crushed
6 Italian sausages
350g pork ribs, cut into individual ribs
500g top rump or blade steak, cut into 4cm chunks
2 tsp salt
1 tsp freshly ground black pepper
1 cup red wine
2.5 kg tomato passata or broken-up tinned whole tomatoes
3 Tbsp tomato purée
1. Start by making the soffritto. Heat the oil in a large heavy-based saucepan. Fry the carrots, onion, celery, bay leaves and garlic over a medium heat for 15–20 minutes, or until soft.
2. Add the sausages, ribs and beef with the salt and black pepper. Brown the meat on all sides then add the wine and allow it to reduce for about 5 minutes, until the sauce is really dark and the wine has almost evaporated (I am often tempted to start eating it at this point as it smells so delicious!)
3. Add the passata and the tomato purée and bring to the boil. As soon as the sauce starts bubbling, cover the pan and lower the heat.
4. Cook on a low heat for 5 hours, or 8 hours if you can manage it, stirring every so often. Keep an eye on the sauce and add a little hot water if it starts to look dry.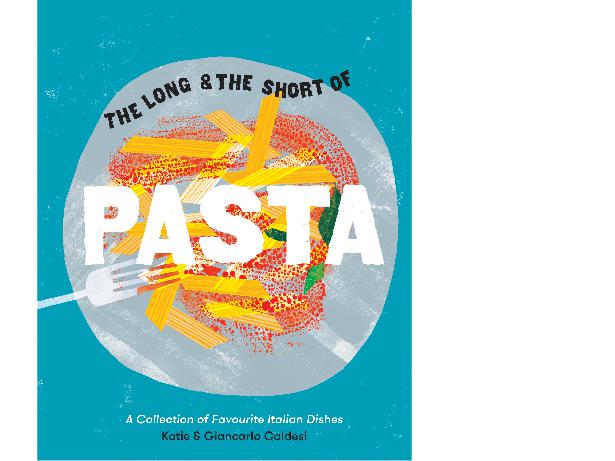 • This is an edited extract from The Long And The Short Of Pasta by Katie & Giancarlo Caldesi published by Hardie Grant Books RRP $40, available in stores nationally.
Share this: