Nectarine and Almond Muffins Recipe
Try these tasty muffins topped with the remaining almond and nectarines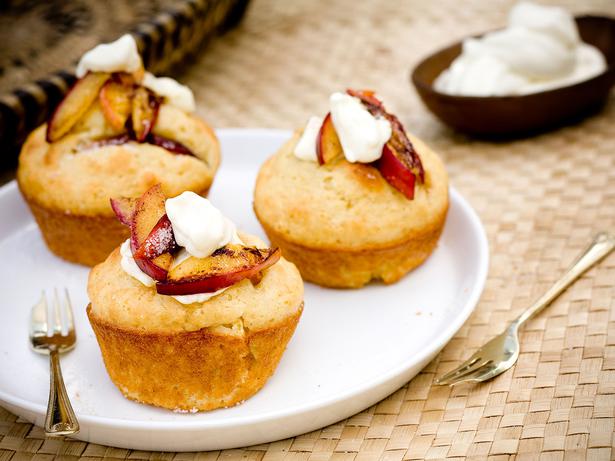 Friday Feb. 10, 2012
NECTARINE AND ALMOND MUFFINS
Makes 12
1 cup nectarines - diced
150g self-raising flour
100g ground almonds
½ cup caster sugar
1 tsp vanilla extract
2 eggs
3/4 cup vegetable oil
3/4 cup buttermilk
¼ cup sour cream
Flaked almonds
1. Preheat oven to 180C. Put 1/4 of a cup of the nectarines aside.
2. Spray or grease the muffin tins.
3. Mix the flour, almonds and sugar together in a large bowl.
4. Whisk the vanilla, eggs, oil and buttermilk together then add to the dry mixture. Add the nectarines then fold until just combined.
5. Spoon into the prepared tins and bake for approximately 20 minutes or until browned on top. When cool, slice and add a teaspoon of sour cream, some almonds and the remaining diced nectarine.
Share this:
More Food & Drink / Recipes