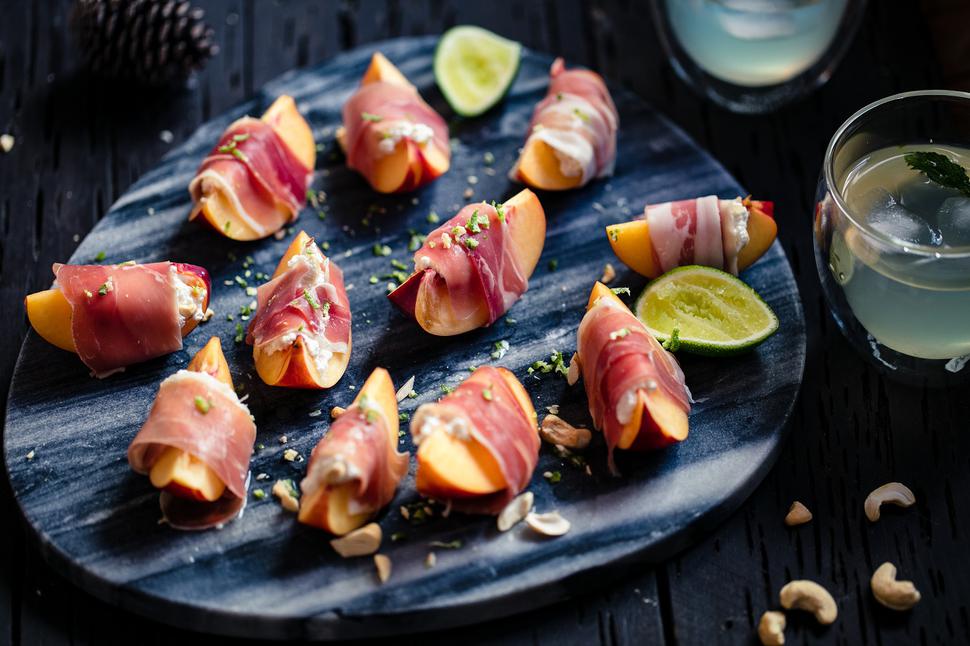 Nectarines With Ricotta, Cashews & Prosciutto
These simple nibbles are a taste sensation, with sweet nectarines, lush ricotta and salty prosciutto
Friday March 1, 2019
If you are anything like me, you have been indulging in the sweet and succulent nectarines before they disappear for another year. I have served them as a nibble or for a light first course with ricotta and cashew cream. They are a taste sensation. The salty, chewy prosciutto adds to the flavour.
NECTARINES WITH RICOTTA, CASHEWS & PROSCIUTTO RECIPE
Makes 24
1/2 cup ricotta
1/4 cup finely chopped toasted cashews
1 tsp lime zest
Pinch salt
4 nectarines, stones removed
12 slices prosciutto, cut in half lengthways
Juice of 1/2 lime
Extra cashews to garnish
1. In a small bowl combine the ricotta, cashews, lime zest and salt.
2. Cut each nectarine into 6 wedges. Place a small spoon of ricotta on to each wedge and wrap with a piece of prosciutto.
3. Serve fresh with a squeeze of lime and a few cashews to garnish.
Share this: