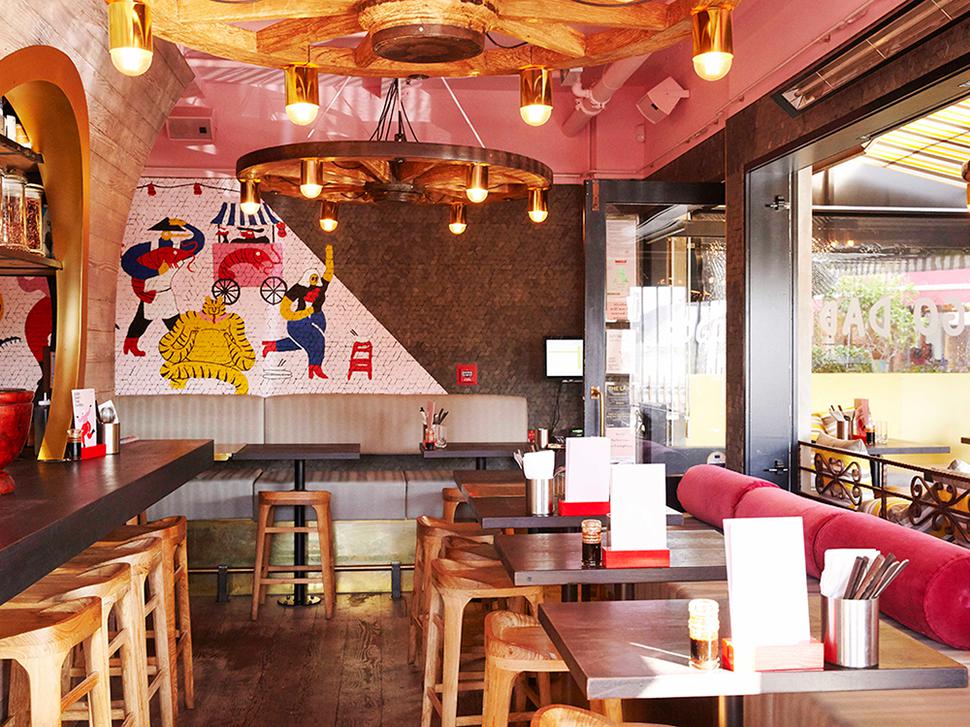 Neighbourhood Watch: Where To Eat, Shop & Stop In Ponsonby
Ah, beloved Ponsonby — you never let us down.. Here's the best places to shop, exercise, drink and eat
Thursday March 7, 2019
SHOP
Designer: High-end local designers include Karen Walker, Kate Sylvester, Juliette Hogan, Zambesi and Ingrid Starnes and brands Ruby, Lonely Label, and Widdess all with flagship stores. Fans of Miss Crabb can stock up on silks before it closes at the end of the month. 
Luxe labels can also be found at Workshop which stocks a coveted range of international labels including Isabel Marant, Acne, Helmut Lang, and Alexander Wang alongside New Zealand label Helen Cherry and its own Workshop label. Next door at The Shelter find an edgier assortment of high-end local designers including Wynn Hamlyn, Jimmy D, Lela Jacobs and Taylor.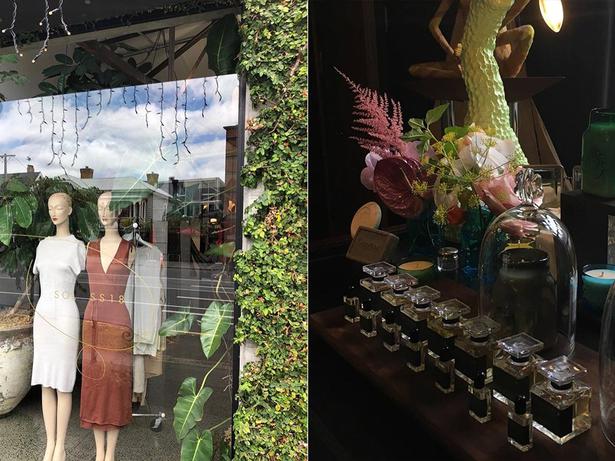 Wixii Clothing store (left) and Curio Noir. Photos / Supplied

Second-hand: Eclectic tastes are catered for with second-hand stores Tatty's and Recycle Boutique. There's also a nice offering of quality vintage wares at sustainably focused Wixii. 

For the home: Find treasures at Everyday Needs, Annabelles, and Republic Home. The Shelter also stocks Mark & Antonia candles and dried arrangements, and Japanese kitchenware and ceramics.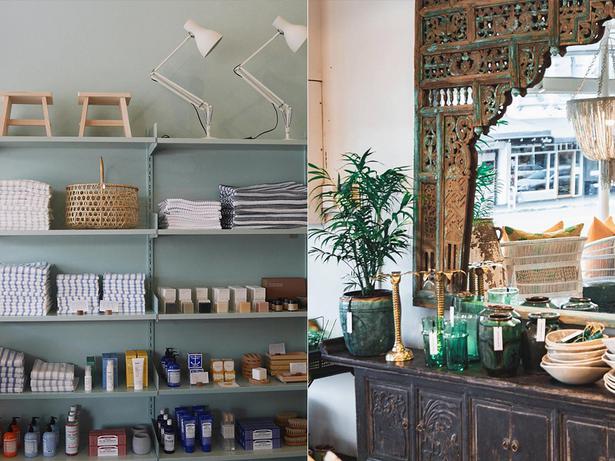 Homewares inside Everyday Needs (left) and Annabelles on Ponsonby Rd. Photos / Supplied

Beauty: A one-stop beauty shop, Mecca Cosmetica covers all your cosmetic needs. Onsite find excellent makeup artists for makeup and skincare advice, plus makeup application and tutorials. For gorgeous bottles of perfume and handcrafted glass candles don't miss Curio Noir's flagship store. For luxury and eclectic items save your pennies for World. 

READ

The Women's Bookshop has long been a purveyor of fine words in Auckland since opening in 1989 on Dominion Rd and moving to its current Ponsonby quarters a decade later. The selection celebrates women's writing by supplying literary masterpieces from local and international female authors, as well as contemporary fiction with always thoughtful, handwritten reviews and a great range of cookbooks.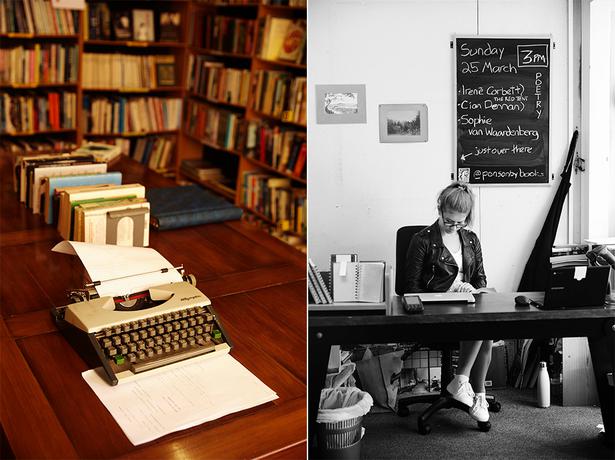 The Open Book on Ponsonby Rd. Photos / Rebecca Zephyr Thomas

The Open Book is a charming secondhand bookstore located in an old Victorian villa on Ponsonby Road. Look out for your clue to its location by the always witty hand-chalked sign on the pavement. There are over 22,000 books in stock, from ancient to modern, classics to poetry and fiction to art. Even better, there's a cafe out back with a sunny courtyard, a garden for reading and free wifi. 

Be sure to flick through the latest glossies at Mag Nation. Titles include everything from art, fashion, food, sport, and music. There's also a great selection of cards, stationary, and coffee table domes.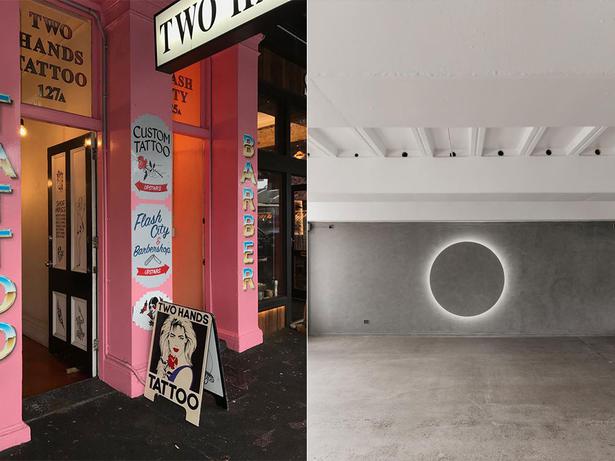 DO
Ink up at Two Hands Tattoo with some of the best of Auckland's tattooists taking residence. 
Take a blast around Western Park and Tole Reserve.
Stretch it out on the yoga mat at East West Yoga and SALA studio, which alongside yoga has dance cardio, pilates and classes for your core to whip you into shape.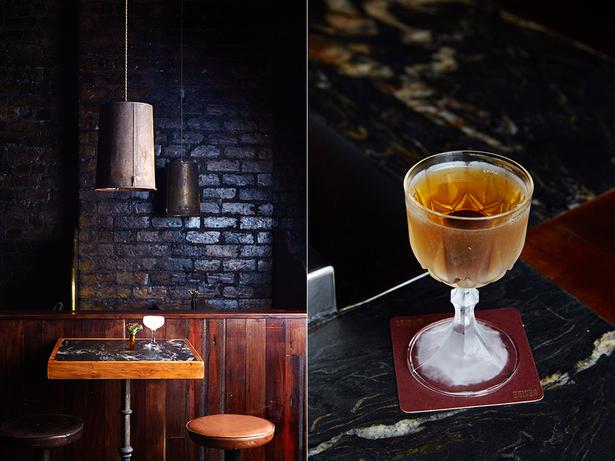 Deadshot bar on Ponsonby Rd. Photos / Rebecca Zephyr Thomas

DRINK 

Pit stop at Annabel's for a Negroni and plate of cheese and keep an eye out for their next food and wine pop-up 'La Cave' in collaboration with La Peche. 

Hoppers Garden Bar will treat you to a good time with drinks and bar snacks. 

Hunker down inside the dimly lit Deadshot from the husband-and-wife team behind Britomart's Caretaker for slick table service that crafts drinks to your preference.

EAT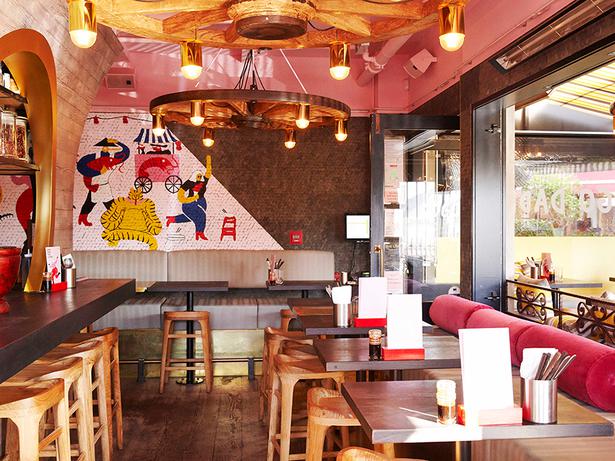 Ponsonby Central: Find a one-stop shop including dumplings and mojitos at Blue Breeze Inn, caveman eats at El Sizzling Chorizo, juicy buns and bites at Burger Burger, slurpy ramen at Chop Chop, Middle Eastern at Miss Istanbul, and Asian fusion at GoGo Daddy.
For cafe and coffee go to eight-thirty, Bread and Butter and Foxtrot Parlour. Also check out the recently re-opened Crush juice and smoothie bar. 
Top Class: Special mention to Orphans Kitchen for continuing to serve exciting New Zealand cuisine, and the fine-dining degustation at Sidart must be experienced at least once.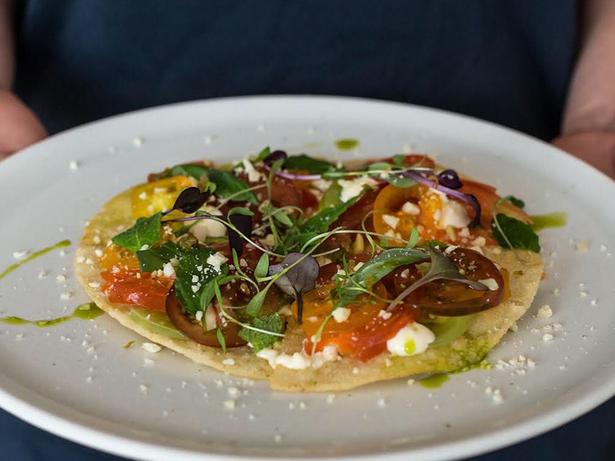 Salmon Tostada on the menu at Azabu. Photo / Supplied

World Trip: Find European menus at newly re-opened Augustus by Mudbrick, and longtime Italian classic Prego. There's authentic Mexican at Conch Kitchen & Bar and Japanese at home-style Janken, hot noodles and more at Ramen Takara, and excellent Japanese fare at Azabu. Worth a visit is new Indian Epicer for a modern take on traditional cuisine. 

Takeaway: Grab your greasies from Hook for tasty fish and chips (also brilliant house-made pastries and bread during the day); Boy & Bird for healthy family options; stuffed pita and falafel salads at Fatima's; and roasted whole chooks and salads at Bird on a Wire in Ponsonby Central.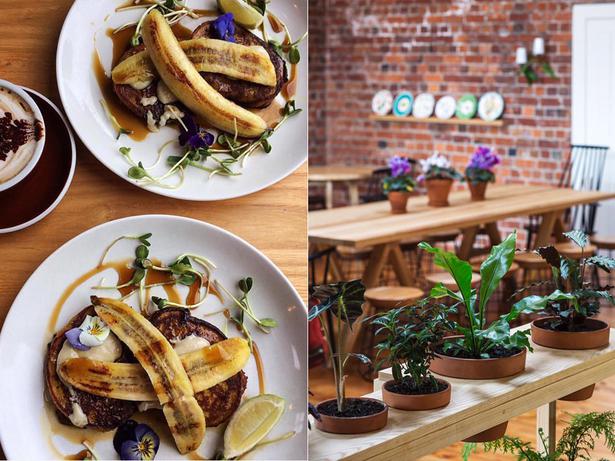 Inventive plant-based eats at Little Bird Unbakery on Summer St. Photos / Supplied

Health Fix: A stalwart of the health scene in Auckland, cure your sins at Little Bird Unbakery on Summer St which is now also open for dinner. Also on the wholesome block is quick takeaway options from Well & Good. To stock up your pantry with bulk grains, flours, nuts, oils, be sure to bring your reusable bag and empty jars to Good For. 

Dessert: Hamilton icecream extraordinaire Duck Island Ice Cream will make its Auckland debut for lucky Ponsonby locals. The dreamy pastel parlour is in the refurbished former Ponsonby Fire Station (next to Juliette Hogan and Huffer) and will sling scoops all day long from a rotating range of around 40 flavours. 
Share this: