SPONSORED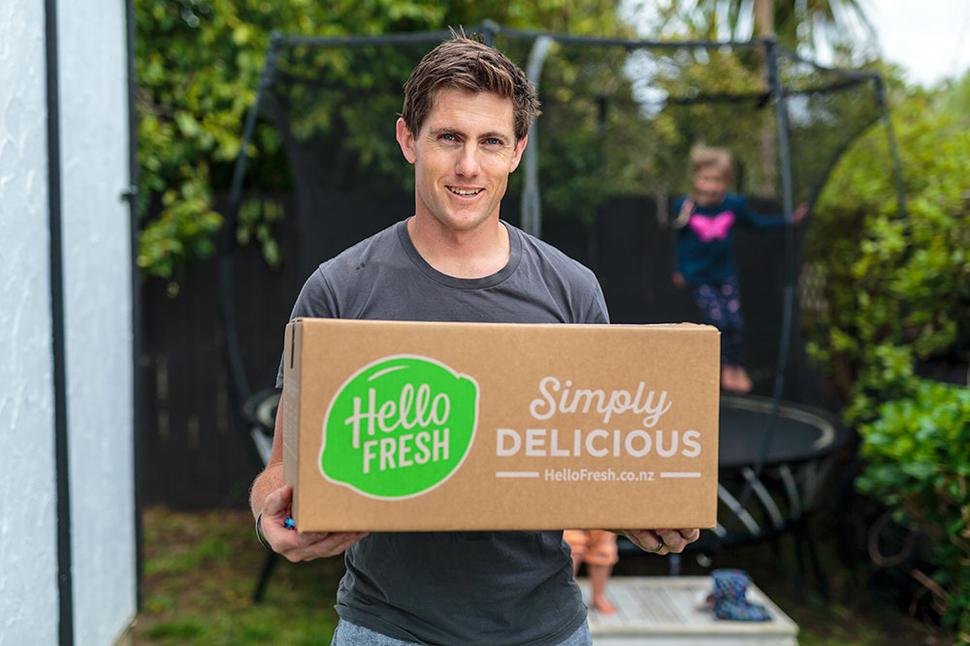 New Kid On The Block: HelloFresh Welcomes Their First Kiwi Ambassador, Jaco
Life can best be described as a chaotic symphony of laugher in the Kluts household, discover how Jaco and his young family are making mealtimes easier with HelloFresh
Thursday Dec. 6, 2018
After launching in New Zealand a few short months ago, meal kit delivery service HelloFresh is shaking up mealtimes for hungry Kiwis.
Boasting an array of mouth-watering recipes that look to include high quality, seasonal ingredients, HelloFresh have appointed their first New Zealand ambassador, Jaco.
Jaco is about as Kiwi as it gets, having been born in Wellington, raised in Christchurch, matured in Auckland, and considers himself a local in Raglan. "I like to think I have most of the country covered," he jokes.
The father-of-three bides his time between fighting fires (literally) in his role as a fire fighter with Fire and Emergency New Zealand, and raising his three young daughters, Lilia, 4, Addison, 2, and four-month-old India.
A superhero dad in every sense of the word, Jaco and his wife Dominique have been trialling HelloFresh, an expert in home cooked meals designed by home cooks, for the last couple of months – and they haven't looked back since.
Viva chatted to the Auckland-based family man about his food philosophy, his newfound cooking confidence and how he spends his free time now that dinner's on the table in 30 minutes or less

Talk us through a regular day in your household? Before you started using HelloFresh, were meal times quite hectic?
Our life is best summed up as a chaotic symphony of laughter, negotiations, tantrums, and enough smiles to keep us sane. Meal times are always full on as we have four, soon to be five, hungry stomachs to satisfy so trying to keep meals interesting and convenient was tough. HelloFresh has taken away the worry of what to have and how to prepare dinner. Dinner time is still full on with three kids, but for a much shorter period.

How has using HelloFresh meals expanded your recipe repertoire? Is there one particular HelloFresh dish you enjoy cooking the most?
I thought subscribing to HelloFresh was basically outsourcing the planning and shopping part of cooking. But it has made cooking dinner seamless and exciting. I am learning plenty of cooking tips and tricks along the way. One of my favourite meals is still one of the first I cooked; it was creamy tomato pasta. Although this is a meal I've cooked before, the recipe included a handy tip to do with when and how to add the tomato paste. It's the tips, the little extras and the delicious flavour combinations that make an average meal a great meal. I was sold.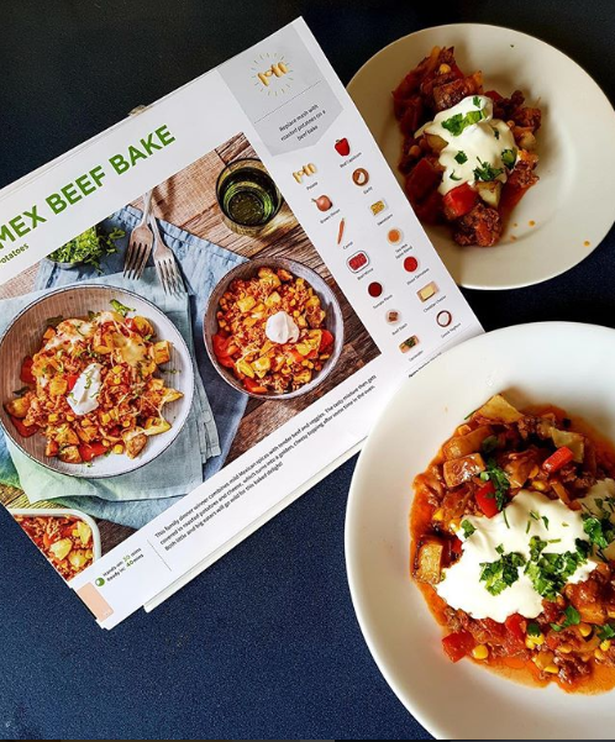 How have you been spending the extra time, now that you longer have to shop and prepare for dinner?
We head out on the boat, play outside, or catch up with friends for longer knowing there is minimal fuss and prep involved when we rush in the door at 5pm. It's good knowing I will have a nutritious dinner on the table in around 30 minutes without having to cut short whatever we are doing at the time. My dad always told me the best thing you can give someone is your time, it's a bonus I can now give more to the girls and spend less time on dinner.

You've got a young family of three, why is nourishing their bodies with seasonal, quality ingredients important to you?
It's not rocket science that your diet contributes to your well-being. Becoming a parent emphasised this responsibility I had for my children – to provide them with fresh, quality meals. What I feed them now at such an important stage will contribute to their growth and development. And, it always helps when they want to eat the meals too without a fuss! 
Why is dinner time special in your household?
When I was growing up, my parents would always make us have dinner together with the TV off. Looking back, I am very grateful for that and as a dad myself, we too have dinner together. It allows us to share happenings from our day and engage in conversation. I always want the girls to know that whatever is happening, no matter how busy things are, they can always come back home to the dinner table to talk. I just can't wait for the day they can start doing the dishes...
HelloFresh is offering all Viva readers $35 off their first box. Use the voucher code VIVA, or grab the discount here to take advantage of this offer now.
Share this:
More Food & Drink / Dinner