Viva Pairs The New World Beer & Cider Awards Top 30: Garage Project White Mischief & Baylands Brewery Sky Surfer
We match two craft brews from New World's Top 30 with an apt occasion
SPONSORED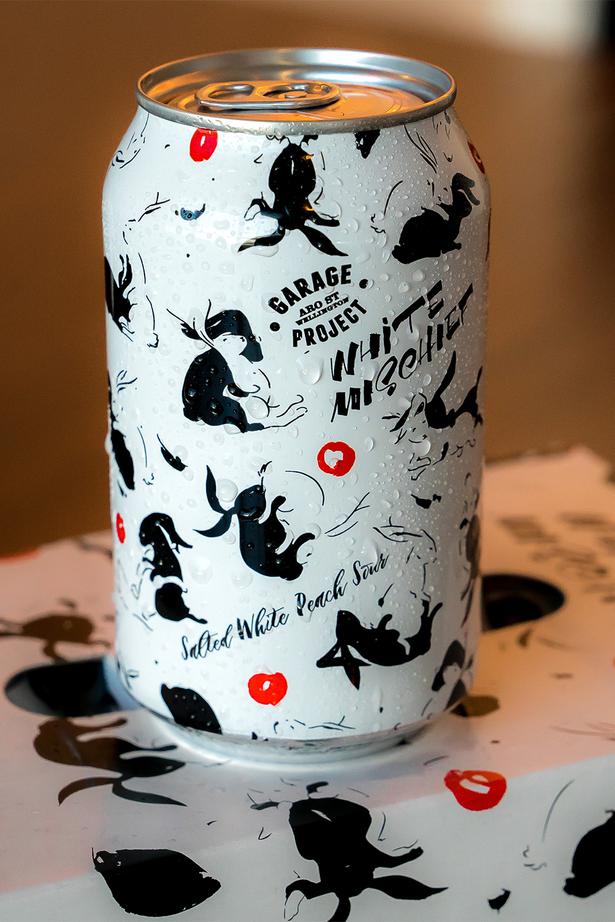 Thursday May 13, 2021
Whether a lazy evening or a relaxed meal, we've matched every occasion with a brew from the New World Beer & Cider Awards 2021 Top 30 line-up, revealing a differing pairing each week (and why they work).
The buzz: Sunday record session
The brews: Garage Project White Mischief & Baylands Brewery Sky Surfer
Round up some friends for a bit of BYO vinyl; whether you've set a theme — like Southern California sounds or 1970s reggae — or welcome a mixed bag of music, an occasion like this calls for light brews and chill vibes. Viva recommends two winners in the New World Beer & Cider Awards: Garage Project White Mischief, a tart low-alcohol sour, and Baylands Brewery Sky Surfer pale ale.
With a wake-you-up tang and cheeky can design, White Mischief by Garage Project is a light-hearted beer with fresh and sour flavours. "The great thing with sour beers is that you can get a lot of flavour without loads of alcohol," explains Garage Project's Jos Ruffell.
"We designed White Mischief to be extremely refreshing." With its sparkling acidity, wine-like zest and crisp palate-cleansing taste, it pairs well with a burger. "It does an excellent job of cutting through any slightly fatty dish," Jos reveals. And as far as music goes, he'd pair White Mischief with The Strangler's classic tune Peaches — a fitting choice for this salted white peach sour.
The upliftingly named Sky Surfer comes from Petone-based Baylands Brewery. This pale ale is one of its most popular brews, and a core part of its range says co-founder Aidan Styles. "We've been brewing it in a number of different forms on and off since we started." Its enduring popularity is understandable; a clear, dry beer made from two kinds of American hops (mosaic and cascade) it has a unique fruity flavour.
"You get a little bit of lychee, a little bit of mandarin," explains Aidan. "It's pretty easy-going, with a really low bitterness and dry finish." Light and creamy with a subtle freshness, it's an ale that Aidan would match with an 80s classic from Men At Work — cheers to that. Now in its seventh year, New World Beer & Cider Awards sees 28 expert judges blind-taste more than 650 entries from over 100 global breweries and cider makers.
Celebrating the craft of brewing, and asserting the retailer as the go-to destination for beer and cider, the awards are also a leg-up for small breweries and local businesses.
You can find the Top 30 available at New World stores nationwide throughout the month of May. Discover your new favourites at Newworld.co.nz/Top30
Share this:
More Food & Drink / Wine & Drink