SPONSORED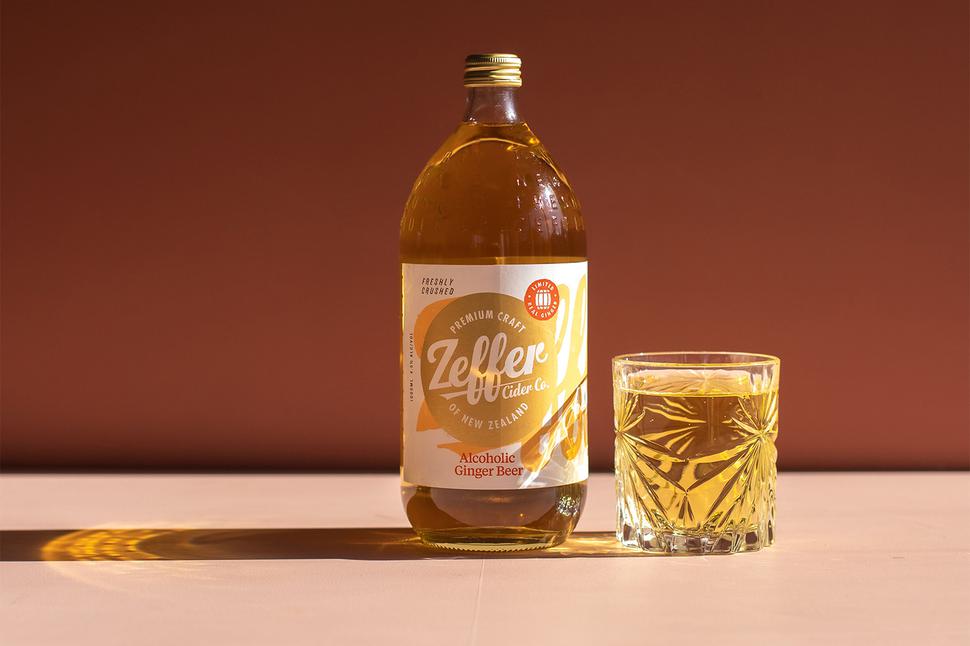 Viva Pairs The New World Beer & Cider Awards Top 30: Urbanaut Lager & Zeffer Ginger Beer
We match two craft brews from New World's Top 30 with an apt occasion
Friday May 7, 2021
Whether it's a lazy evening or a midweek meal, Viva has matched on occasion and cuisine with a brew from New World Beer & Cider Awards 2021 Top 30, revealing a differing pairing each week (and why they work).
The buzz: A pick-me-up at your favourite Thai restaurant
The brews: Urbanaut Miami Brut Lager & Zeffer Alcoholic Ginger Beer
Now in its seventh year, the New World Beer & Cider Awards 2021 saw expert judges blind-taste more than 650 entries from over 100 global breweries and cider makers. This year that included a special class for hazy IPAs and pale ales, plus a new category celebrating trending alcoholic seltzers, kombuchas and ginger beers.
Among them is Urbanaut Brewing Company's Miami Brut Lager. As the name suggests, the Kingsland brewery's beer is inspired by the style of Miami, calling to mind a crisp beer that is dry and refreshing, ideal for socialising. Founded just over four years ago, Urbanaut has become known for its innovative ideas.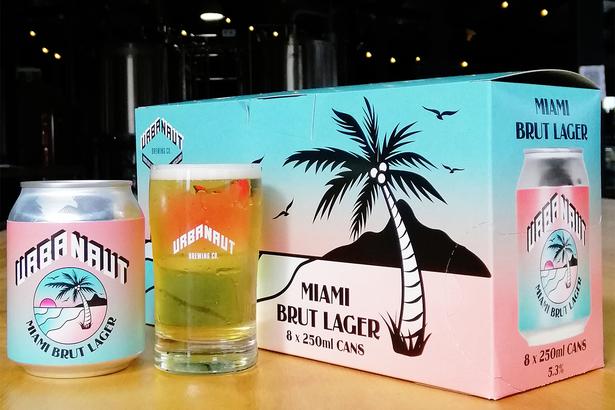 Urbanaut Miami Brut Lager. Photo / Supplied

That includes its delicate 250ml can and brut-style beers, brewed using the same techniques developed for low-carb varieties, so there's no residual sugar. (Urbanaut's Copacabana Fruit IPA has also made the Top 30 list). The brewery's Miami Brut Lager is a dry, light beer with an airy mouthfeel, and unlike most lagers, it has flavour aplenty, with layers of papaya, passionfruit and citrus creating a perceived sweetness.

"It's very aromatic and hoppy so it pairs well with Asian dishes with lots of fresh herbs," says Urbanaut co-founder Thomas Rowe, who also recommends trying it with flavoursome fish — think whole baked Thai-style snapper with basil and coriander.

Meanwhile, Zeffer Cider Co. has produced the clear front-runner to become inaugural winners in a new category, reflecting new consumer preferences towards alcoholic ginger beer, kombucha and seltzer. The judges deemed its alcoholic ginger beer a flavoursome delight, with plenty of contained heat and spice from fermented ginger root, underpinned by the sweet apple and delicate carbonation.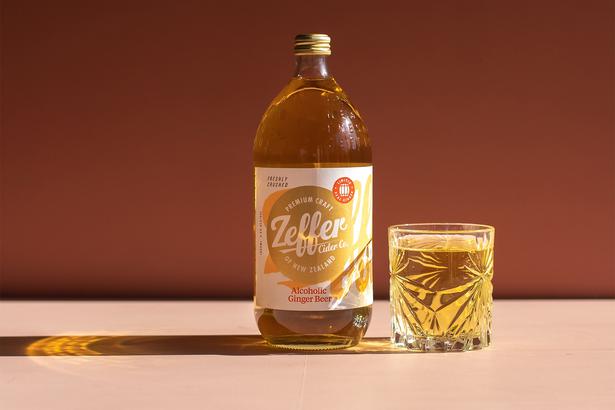 Zeffer alcoholic ginger beer. Photo / Supplied

The company has come a long way since 2008, when co-founders Sam Whitmore and Hannah Bower threw in their day jobs to make cider from a small shed in Matakana. Surging popularity eventually led them to Hawke's Bay, where they now produce their Zeffer alcoholic ginger beer.

"It's actually a bit of a secret," says head cider-maker Jody Scott. "It's always sold well but because there hasn't been an awards category for ginger beer until now, we haven't really had a chance to showcase it."

The ginger beer is unlikely to stay underground for long, thanks to its winning balance of sweetness and spice, complementing a subtle cider base.

"It's on the dry side as far as ginger beers go which makes it super refreshing rather than cloying like some of the sweeter ginger beers can be," says Jody. He recommends pairing it with Asian dishes with a ginger hit — pad thai is perfect.

You can find the Top 30 available at New World stores nationwide throughout the month of May. Discover your new favourites at Newworld.co.nz/Top30
Share this: