New York Bar Legend & Award-Winning Mixologist Sother Teague's Top NYC Spots
Plus don't miss his first visit to NZ to serve incredible cocktail creations at a series of events at Ponsonby Social Club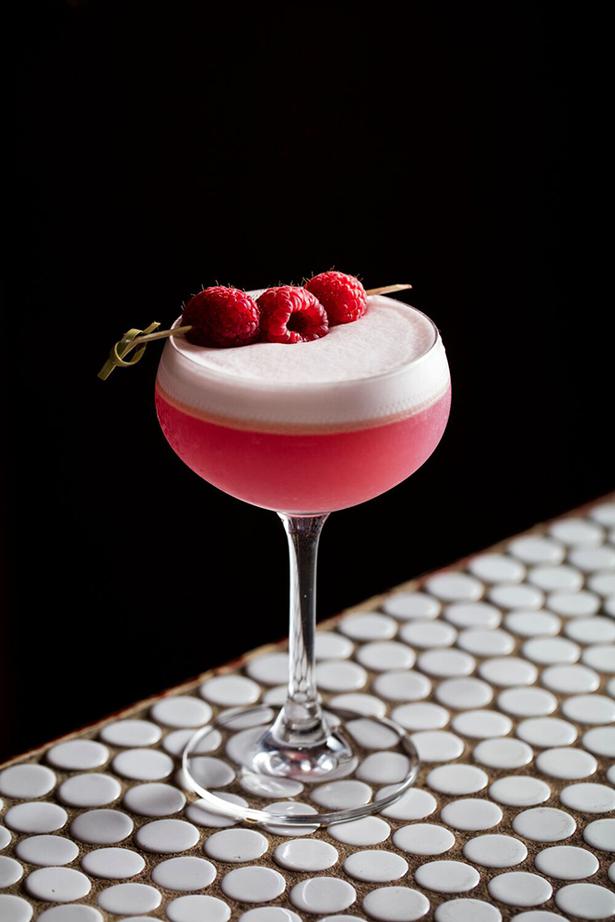 Friday July 5, 2019
New York bar legend and award-winning mixologist Sother Teague will pour drinks for a series of events at Ponsonby Social Club's Ante Social.
The evening will consist of a four-course cocktail menu matched with appetisers and insights from Sother. Bespectacled Sother stands out in trademark red frames and is best known for his tenure at Amor y Amargo, a tiny, bitters-centric temple of booze in Manhattan's East Village. It holds the #74 spot of Best Bars in the World.
READ: Where To Find The Top 50 Bars In The World
He's a partner in two NYC watering holes, Blue Quarter and Windmill, and is co-host of The Speakeasy on Heritage Radio Network. His first book, I'm Just Here For the Drinks, released in 2018, features more than 100 cocktail recipes, along with banter from the dexterous bartender. 
• July 24-27. Session times: 6.30-8.15pm, 8.30-10.15pm. Ante Social, 152b Ponsonby Rd. Early Bird Pricing $95 pp at Analog.events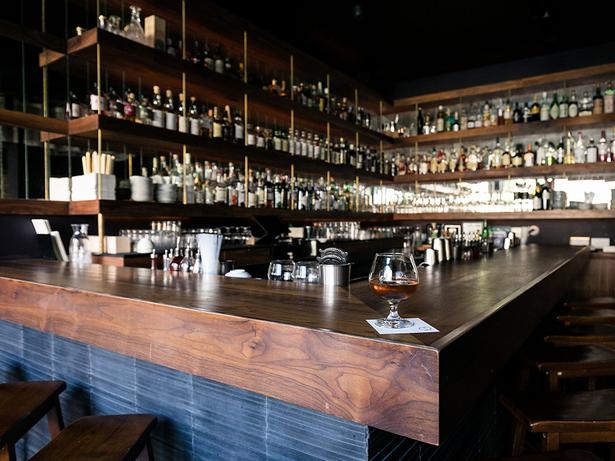 What would your final drink be?
If I were in a position to choose my last drink, I suppose I'd go the route of the familiar and comforting. For me, this means an Old Fashioned. Throughout my career, I sort of made it my mission to perfect the drink. You begin with an eighth of an ounce of petit cane syrup from Martinique in the bottom of a 6.5 oz single rocks glass. One dash of Angostura bitters and one dash of Regan's orange bitters go in next. Pour in 2 ounces of Old Overholt rye whiskey. It's the longest continually produced rye in the world it tastes flinty with hints of peanut and peanut shell. It's the perfect whiskey for an Old Fashioned. Crowd the glass with three 1x1 cubes of ice and stir 5 times just to incorporate the ingredients but not to really chill or dilute the drink. Express a lemon twist over the drink and insert it into the glass. The familiarity of the drink would be a comfort knowing the final "Last Call" was near. 
What's the one tool that you always pack when you're travelling for business?
My peeler. It sounds trite but I can mix a cocktail in an old milk carton stirring it with a chopstick but, I can't get a decent twist without my peeler. 
What is your best hangover tip?
People are envious when I tell them that I'm among a small percentage of people who never suffer hangovers. It's a blessing and a curse though. I'd recommend plenty of water while drinking and a big push of electrolytes just before bed. But, what do I know, hangovers have never been an issue for me.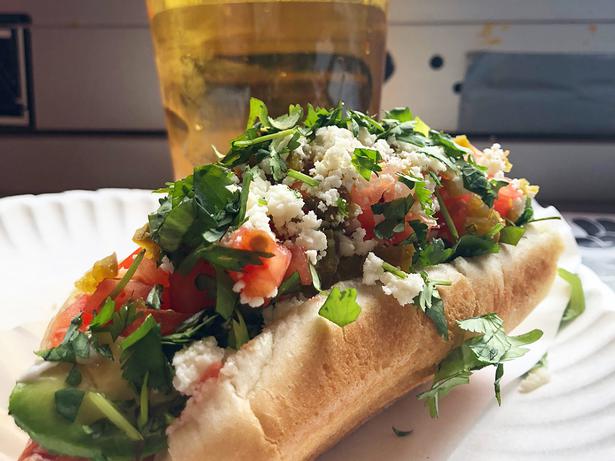 NYC's famous Crif Dogs. Photo / Supplied

You can only drink at one bar for the rest of your life. What is it?
A bar that plays the music I like, has the lights dimmed just right and serves every drink in its proper glass. They have snacks that are inventive and delicious and the expert staff knows me by name. I'd have a corner seat at the bar always open for me. The closest place I know to this set of parameters is Bar Goto on the Lower East Side of NYC. You can find me there every Sunday, I call it #Church. 

What is the all-time best dive bar song?
Don't Stop Believing by Journey. Dive bars become magical sing-alongs whenever that opening keyboard riff begins. No one's a stranger when you sing with them. 

Where do you go to eat in New York after a long travelling stint?
New York is all about pizza and lucky for me, the radio studio where I broadcast my weekly show, The Speakeasy, is inside one of the best pizza places in Brooklyn. Roberta's Pizza has become a second home for me over the years. Thin crispy crust and fresh inventive toppings are all over the menu but the classic margarita pie is where my heart is. I love NY.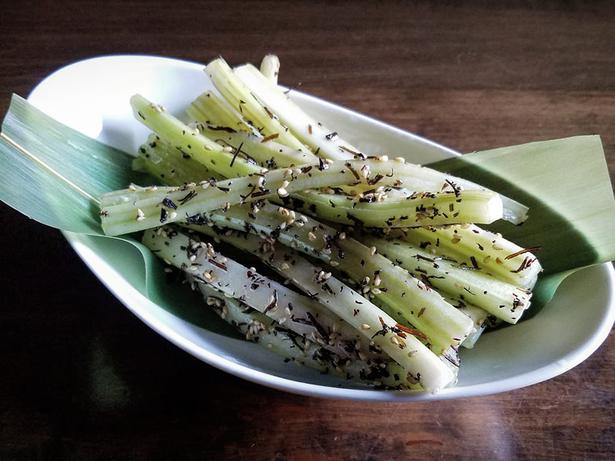 What's your favourite quick takeaway in New York?
NYC is an embarrassment of riches for quick affordable eats. Just a block from my bar is Crif Dogs. Bacon wrapped all-beef dogs are fried and put on a bun. My favourite is the John John Derragon with cream cheese and everything-bagel spice. If you slip through the phone booth in Crif Dogs you're inside of world-famous bar PDT and they have a few chef inspired dogs on the menu there like the Chang dog with kimchi and kewpie mayo! 
 Where do you go to eat/drink after a shift?
I'm very lucky that New York is a city that doesn't sleep. I get out of work at around 4am but there are still lots of options for great food. And good thing because after a long one, I'm hungry. I'll often team up with other neighbourhood bartenders and go to a spot in Chinatown called Wo Hop. It's an institution. If I'm lucky my colleague Mat Resler will join us, he's got an in with the kitchen and they'll make us some more "authentic" dishes than the ones on the menu. 
What's your favourite cocktail and food pairing?
I make no secret of my love of foie gras. Any preparation really. Pate, torchon, mousse etc. I'm also quite a fan of Cognac. It's one of the reasons I opened my bar Windmill, which focuses on French spirts. So, a perfect pairing for me is a chilled torchon of foie gras served with the Cognac version of a French 75. The fatty unctuous liver is cut by the bubbles of the cocktail. It's a lovely lunch on a hot summer day in Paris.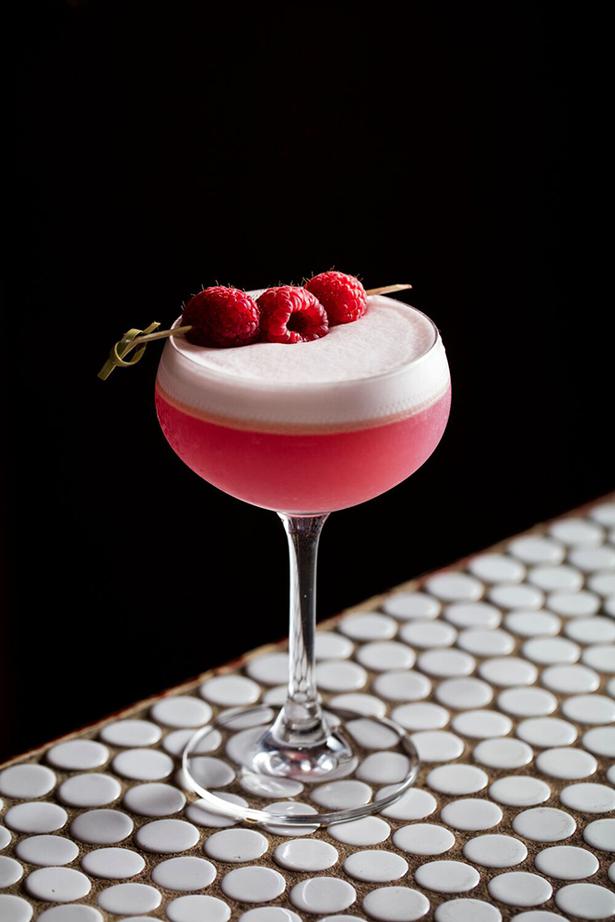 Who does the best bar snacks in the city?
Bar Goto has what I believe to be the single best bar snack I've ever had. It's a plate of raw celery sticks dressed with sesame seeds, sesame oil, kombu, and red shiso. It satisfies all the typical bar snack requirements with one good omission. It's crunchy, salty, juicy and savoury. But, it's not fried. It's almost guilt free. You've been eating celery wrong your whole life. 
Thoughts on New Zealand? 
I'm really excited about coming, as I've never been before. One of the best parts of travelling is discovering new flavours, ingredients and spirits. So, if you're coming by the events, bring me your favourite local and native ingredients and spirits — I'll try anything, the weirder the better! Who knows, they just may end up on a drink menu in one of my bars.
Share this:
More Food & Drink / Features & Profiles